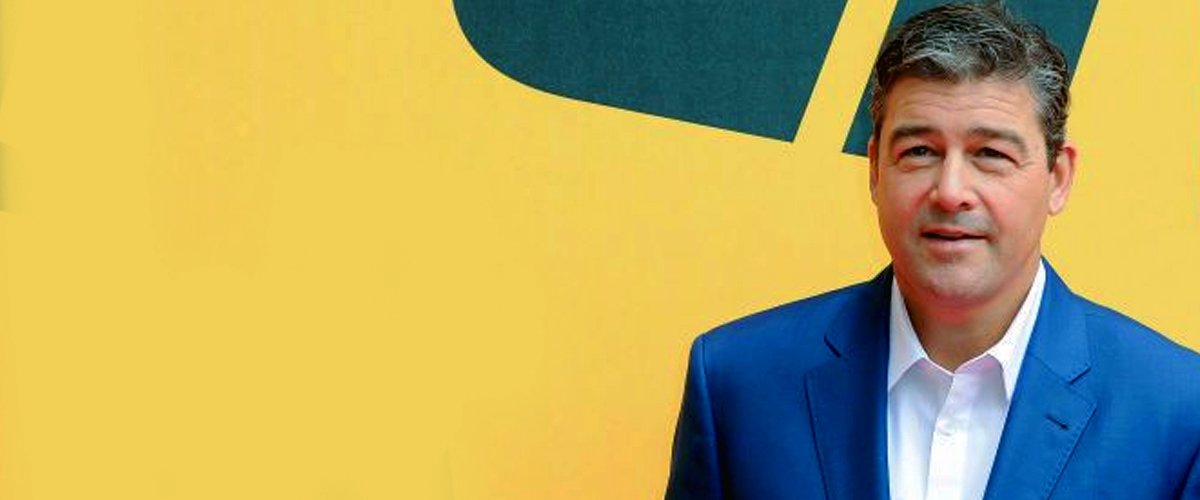 GettyImages
Kyle Chandler's Personal Life Including Losing His Mom to Alzheimer's Disease

After losing his mother to Alzheimer's disease in 2014, Hollywood icon Kyle Chandler is at the forefront of the fight to end the memory-depreciating condition.
Kyle Chandler has had quite a challenging life. From his first decision to defy his parent's desire and embrace his acting dreams to watching his mom's health slowly deteriorate as she battled the dreaded Alzheimer's disease, his life has been a rollercoaster.
Yet, the star kept pushing forward, with his long-lasting marriage to Kathryn Chandler and their two beautiful kids being his silver lining.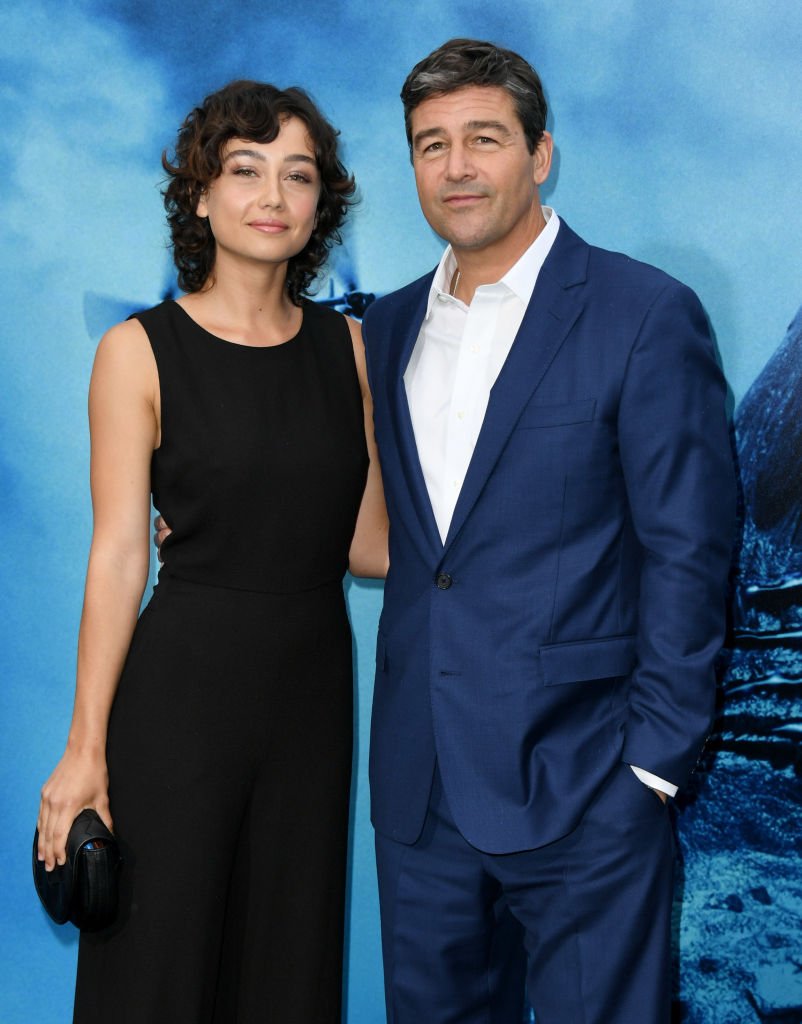 Kyle Chandler and daughter Sydney Chandler at the Premiere of "Godzilla: King Of The Monsters" on May 18, 2019 | Photo: Getty Images
KYLE CHANDLER'S LIFE
Kyle Chandler landed on the planet in September 1965 as one of four children born to Edward Chandler and Sally Jeanette. While his mom, Jeanette, was a dog breeder, his father was a pharmaceutical sales representative.
He grew up with his family in Lake Forest, Illinois, relocating to Georgia at eleven. Thereafter, he enrolled in the University of Georgia as a drama major. However, the actor dropped out of college before completing his degree in pursuit of a television deal.
MOM'S BATTLE WITH ALZHEIMER'S
Chandler's mom received her Alzheimer's diagnosis in 2004. However, months before that, the star already noticed the signs, albeit with some denial.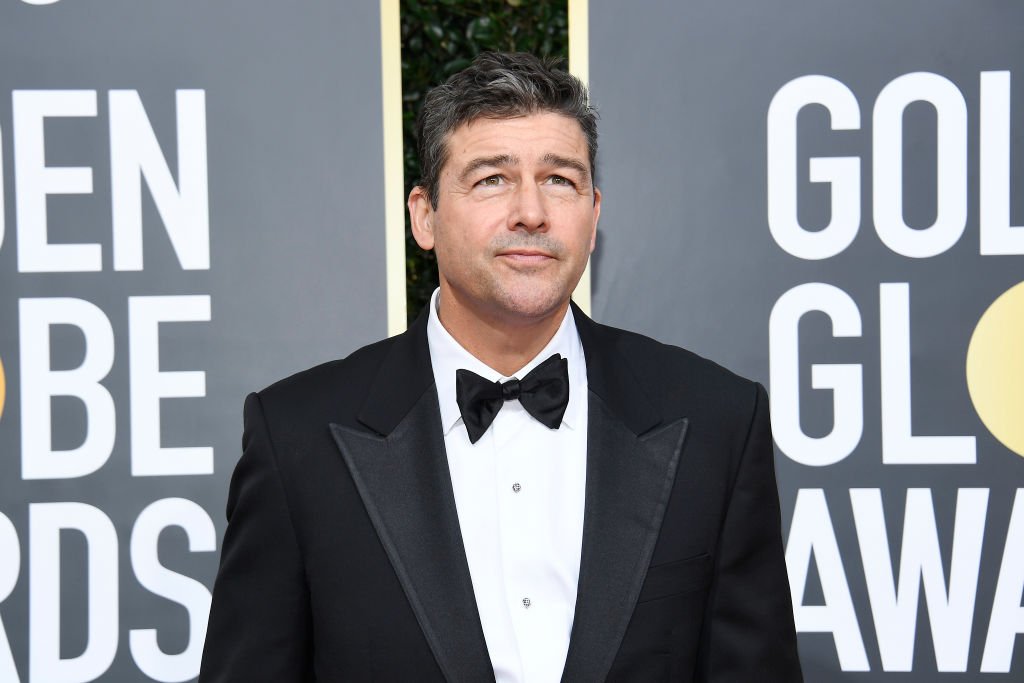 Kyle Chandler at the 77th Annual Golden Globe Awards on January 5, 2020 | Photo: Getty Images
He once recalled the heartbreaking moment he first realized his fears during the Olympics in Japan. Upon their return to the United States, he took Jeanette to a hospital to run some checkups.
The doctors confirmed months later that his mom had Alzheimer's disease, a condition characterized by memory loss and depreciation of mental functions. The diagnosis only confirmed his long-held fears for good.
One day, the magnitude of the disease and its implication dawned on him when he discovered his mom's journal, with "Alzheimer's" scribbled all over it.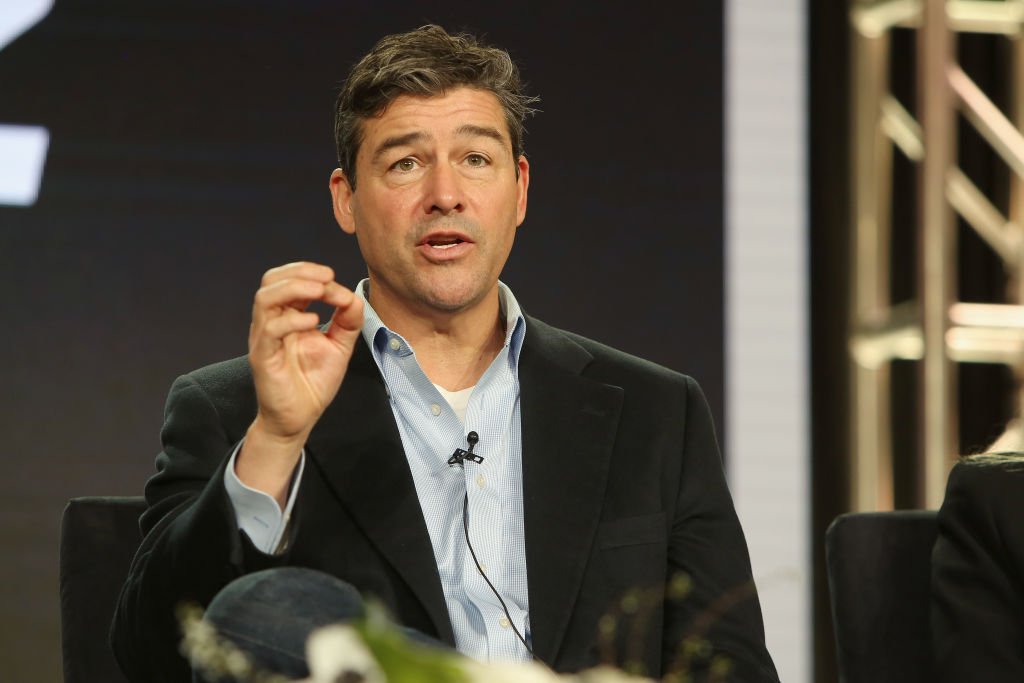 Kyle Chandler of "Catch 22" speaks onstage during the Hulu Panel during the Winter TCA 2019 on February 11, 2019 | Photo: Getty Images
He realized that was her way of reminding herself what she suffered from, in case she forgot. It broke his heart to imagine how much effort she had to put into remembering that little detail.
Chandler wasted no time taking up his mom's treatment and health care. Not long afterward, he left Los Angeles and moved with his wife and daughter to Austin. To keep his mom close, he moved her to a memory care facility situated near their Austin home.
With his wife's support and dedication, the star summoned the strength to watch his mom's disease progress for the next ten years, as she gradually deteriorated.
LOSING HIS MOM TO ALZHEIMER'S
Chandler's mom, Sally Jeanette, lost her 10-year battle with the disease in 2014, grateful to have her sons, Brian and Kyle Chandler, by her bedside.
Although the family found it difficult to let go, they all knew it was more difficult to watch her slowly decline. So all Chandler could do in his grief was to be grateful and happy for her.
STORY OF CHANDLER'S DAD
Kyle Chandler's dad, Edward Chandler, was a traveling pharmaceutical salesman who always dreamed of spending his semi-retirement phase in a ranch.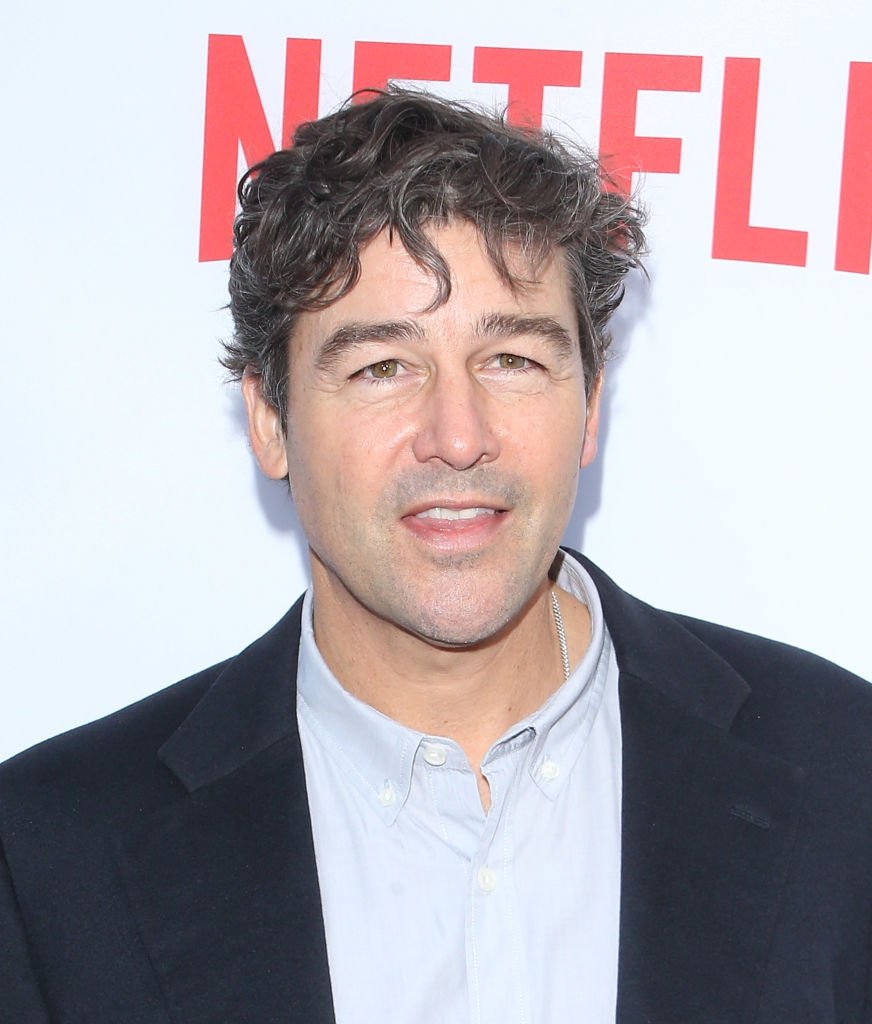 Kyle Chandler arrives at the Los Angeles premiere of Netflix's "Bloodline" Season 3 held at Arclight Cinemas on May 24, 2017 | Photo: Getty Images
Hence, the first chance he got, he moved with his family comprising his wife, a daughter, and three sons, including the actor, to a property in rural Loganville before he turned 56.
However, the successful salesman never had enough time to bask in the benefits of his years of service. Chandler recounted returning home one day to find his eldest brother in front of the house, and he knew at once he bore bad news.
Mimicking lines from some of his iconic on-screen characters like coach Taylor on "SNL" has become an inside joke in the family...
His world crumbled as his brother informed him their dad died from a heart attack. Although only fourteen at the time, the "Friday Night Lights" actor was able to create a parallel between himself and his late dad.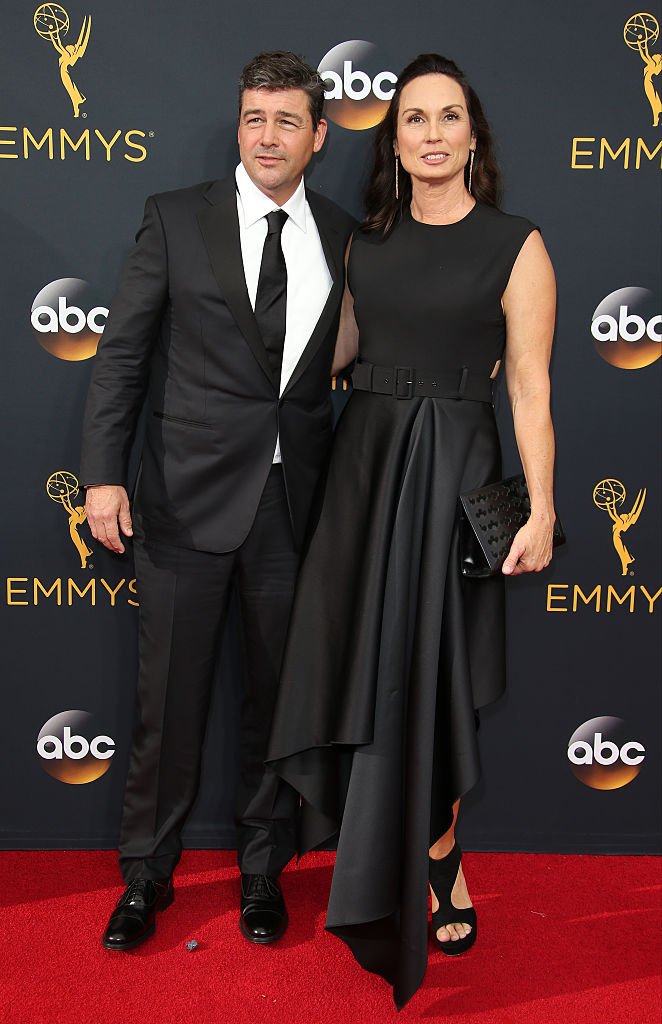 Kyle Chandler (L) and Kathryn Chandler attend the 68th Annual Primetime Emmy Awards at Microsoft Theater on September 18, 2016 | Photo: Getty Images
He described his father as someone who was so physical, loved to hug, and ever-willing to voice out his love, qualities he now saw in himself.
When asked what his dad would have thought about his career choice, the 55-year-old admitted he would be skeptical at first but would eventually understand it business-wise.
And given that he followed his late father's favorite saying, "Listen to that inner voice. It won't steer you wrong," Chandler was positive his father would be proud of him for becoming his own man.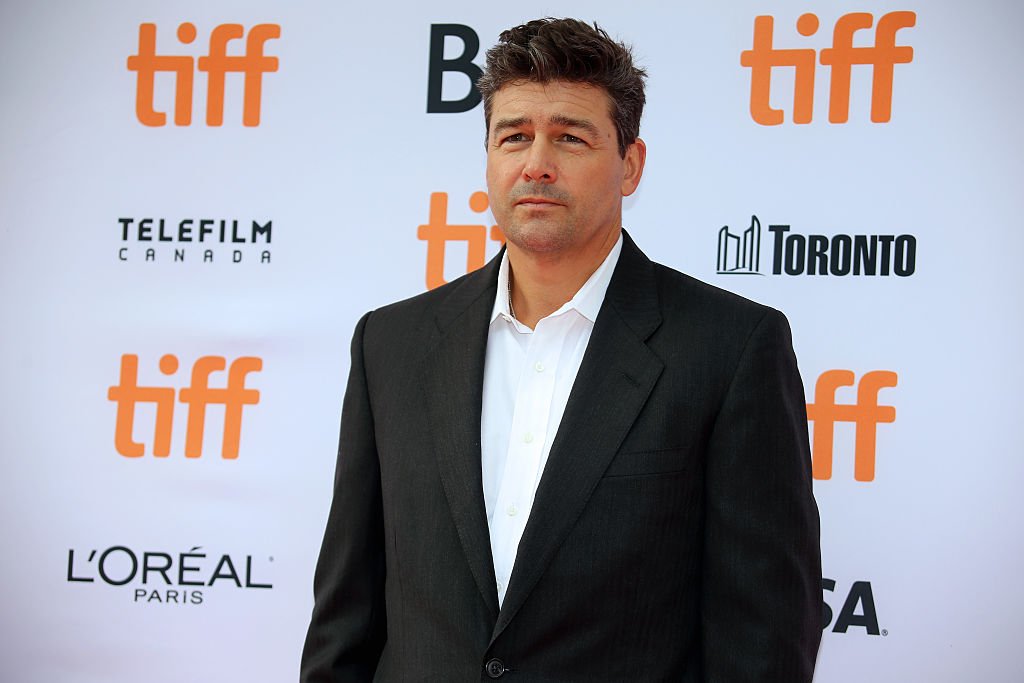 Kyle Chandler attends the 'Manchester by the Sea' premiere during the 2016 Toronto International Film Festival at Princess of Wales Theatre on September 13, 2016 | Photo: Getty Images
CHANDLER'S PERSONAL LIFE
Kyle Chandler met his wife, Kathryn Chandler, nee Macquarrie, at a dog park in the mid-90s, and they hit it off instantly. The two tied the knot in 1995 and have remained the ultimate sweethearts to date.
Their marriage is blessed with two daughters, Sydney and Sawyer, now aged 24 and 18, respectively. Despite his Hollywood escapades, Kyle Chandler's kids seemed not charmed by his movies and hardly watch them.
Yet, mimicking lines from some of his iconic on-screen characters like coach Taylor on "SNL" has become an inside joke in the family, one guaranteed always to annoy the girls.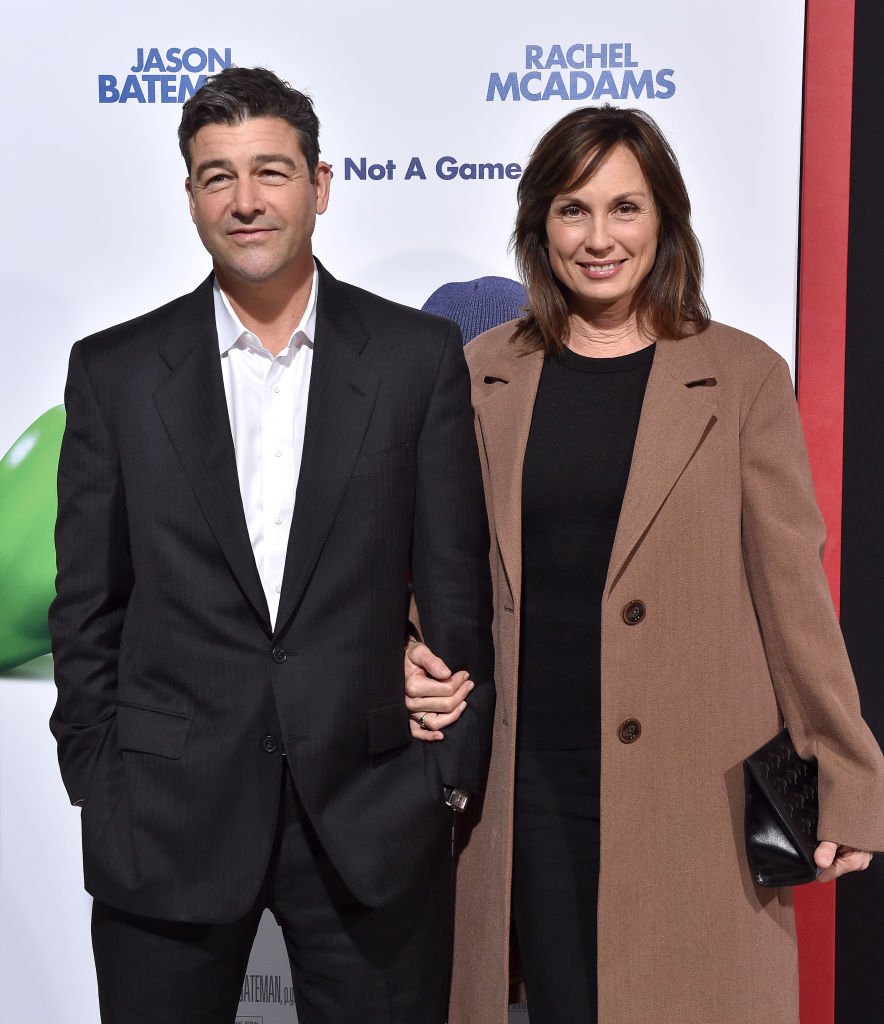 Actor Kyle Chandler and screenwriter Kathryn Chandler arrive at the Los Angeles premiere of 'Game Night' at TCL Chinese Theatre on February 21, 2018 | Photo: Getty Images
HIS CAREER
Chandler forayed into entertainment in 1988, signing with the American Broadcasting Company. He landed his first television film role that same year, starring in "Quiet Victory: The Charlie Wedemeyer Story."
He later landed another role in the series, "Tour Of Duty." His film debut came in 1992, with a role in George Straight's "Pure Country." He went on to snag major roles in "Picnic," "Early Edition," among others.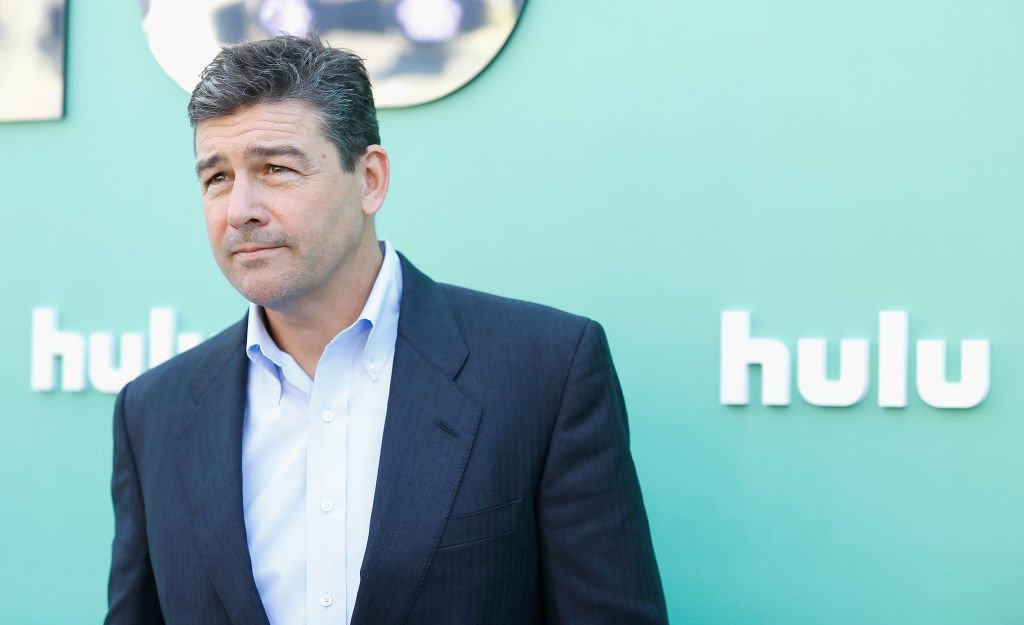 Kyle Chandler attends 2018 Hulu Upfront at La Sirena on May 2, 2018 in New York City | Photo: Getty Images
In 2006, Kyle Chandler made guest appearances in two episodes of "Grey's Anatomy" as bomb squad leader Dylan Young. He guest-starred in two more episodes of the ABC series in February 2007.
The actor's role as high school football coach Eric Taylor on "Friday Night Lights" in 2006 stamped his name in the hearts of fans for generations. The show ran on The 101 Network until 2011.
His next major television role was in the Netflix drama series "Bloodline," which earned him a Primetime Emmy nomination. He has since continued starring in notable movies like "Game Night," and "Godzilla: King Of The Monsters."
Please fill in your e-mail so we can share with you our top stories!