Here's Who Gabrielle Union & Dwyane Wade Revealed Is Kaavia's Favorite Parent — See TikTok Clip
Between actress Gabrielle Union and NBA star Dwyane Wade, which of them is Kaavia's favorite parent? Take a look at the couple's revelation in a fun video clip.
Basketball superstar Dwyane Wade and wife Gabrielle Union looked like they were in a tough competition on social media lately. The prize? Their two-year-old daughter Kaavia's validation.
Wade took to Instagram to share Union's hilarious TikTok video. A part of the couple's clip shows who among them is daughter Kaavia's favorite person.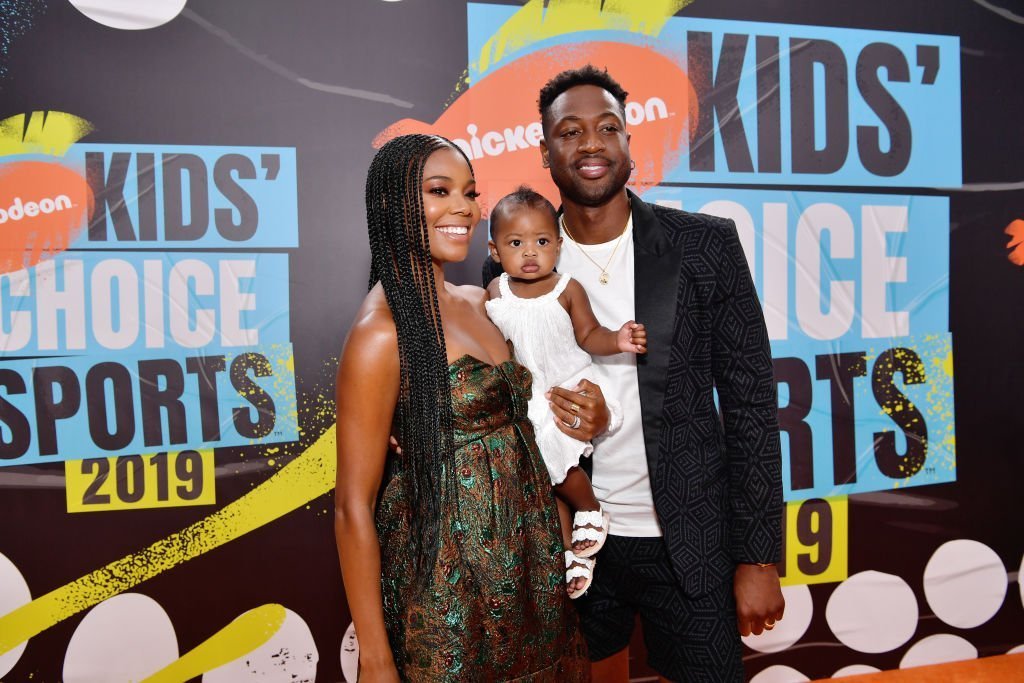 SHADY BABY'S FAVORITE PARENT
In the first few clips of the video, the couple, who have been married since 2014, shared their favorite things to do on their phones, preferred drinks, and sleeping time. 
Both revealed that they prefer text messaging to using the Facetime app and while the actress chose tequila, the NBA star chose wine. When it came to their bedtime habits, Union leaves the toothpaste cap on while Wade leaves it off, and where Union prefers to cuddle, her husband likes his space. 
The next question was "who's Kaavia's favorite?" The doting parents to four children stopped in the middle and made fun expressions for the camera. Union already knew the answer and took a quick turn to the left where her name was.   
Wade, who seemed to have doubts about the question, took the opposite way. But he eventually stepped back and followed Union. It turns out that Kaavia's favorite parent is no other than Union.
Many Instagram users were in stitches after watching the couple's hilarious video. Even Hollywood and sports celebrities were laughing at them. A fan noted: 
"y'all got the best energy around."
A STRONG MOTHER-DAUGHTER BOND
Being her daughter's favorite mom proves that Union has a tight bond with Kaavia. She and her charming daughter has shared a lot of cute mother-daughter videos on social media.
The "Bad Boys II" star recently shared on Instagram a video of herself and Kaavia enjoying their pasta. However, the little girl didn't want to share her food despite Union's attempts.
The teen told the NBA star that she wanted to live her truth and to be called Zaya.
WADE'S INSPIRING DAUGHTER
Kaavia, whom Union and Wade welcomed in November 2018, is the youngest of the family. The "L.A.'s Finest" star is also a step-mother to Wade's children - Zaire, 19, Zaya, 13, and Xavier, 7.
While their youngest daughter has won netizens' hearts, Zaya captured many hearts on social media too. Wade's second eldest child had previously come out as transgender.
Before she came out, Wade shared in a past interview that Zaya's original name was Zion. The teen told the NBA star that she wanted to live her truth and to be called Zaya.
People admired Wade and Union for embracing Zaya's choice. The couple, who are now allies with the LGBTQ+ community, became proud of her for showing her realness to the world.