Kate Hudson Reveals Why She Is Drawn Romantically to Musicians
In a recent interview, acclaimed actress and entrepreneur Kate Hudson explained why she finds musicians appealing but not their lifestyle.
Kate Hudson talked about her history of dating musicians in InStyle magazine's March issue. The 41-year-old had a child with each of her ex-husbands, who are musicians themselves.
"I would like to say they're attracted to me," Hudson said. "I'm attracted to musical people, period. From the outside, yeah, I get it. 'Oh, I like a rock star,' or whatever. But that's not really what it is."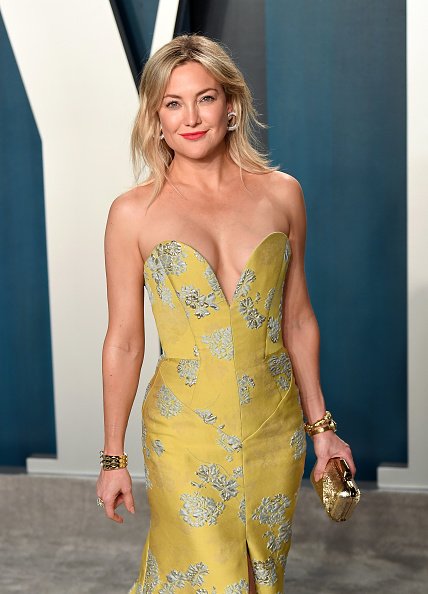 The reason she is so drawn to music is that everyone is in the same boat with it, the "How to Lose a Guy in 10 Days" actress explained. She added that people are smitten with music.
Hudson married Chris Robinson in December 2000. Their son, Ryder Russell, was born in 2004. The couple split in 2006 and agreed to share custody of their child when they divorced one year later.
Hudson began dating Matt Bellamy in 2010. They were engaged in April 2011 and had a son, Bingham Hawn, one month later. The two decided to call off their engagement in December 2014.
In 2018, Rani Rose, the actress's third child, was born with her partner Danny Fujikawa, 34. She was first introduced to Fujikawa by her stepsisters Sara and Erin Foster.
Hudson recently discussed how she grew up distant from her dad, Bill Hudson
In the Beautiful Issue cover story last year, Hudson told People that Fujikawa has always made her feel beautiful, regardless of their disagreements.
Meanwhile, Hudson recently discussed how she grew up distant from her dad, Bill Hudson. Instead, she and her brother, Oliver Hudson, were raised by mom Goldie Hawn and Kurt Russell.
"I think that estrangement is unfortunately quite common," she told USA Today. "I think it's important for people to talk about that… If they can't reconnect or if it's too challenging, that it's OK, right?"
Hudson, who became a household name for her role in "Almost Famous," added that her feelings about her father are not new; they have existed for more than four decades.
Bill and his children's relationship took a disastrous turn when Hudson and Oliver celebrated Russell on Father's Day. Bill was angry about Oliver's sarcastic online tribute to Russell.
Bill was also upset when Hudson called Russell "Pa." The musician and actor called Oliver's actions "malicious" at an interview and challenged Hudson to change her last name to Russell.