Chris Brown's Son Aeko Melts Hearts with His Voice in Video as Mom Ammika Holds Him in Her Arms
Chris Brown's young son Aeko Catori Brown breaks the internet with a heart-melting performance. The young blood was being held by his model mom, Ammika Harris, while he showed off his talent in a new video.
American singer, dancer, and songwriter, 31-year-old Chris Brown, is a father of two adorable kids—his son Aeko and daughter Royalty who are both his look-alikes. 
These two have earned their rights to fame due to their dad's popularity and as a result of their groundbreaking show-off on the internet.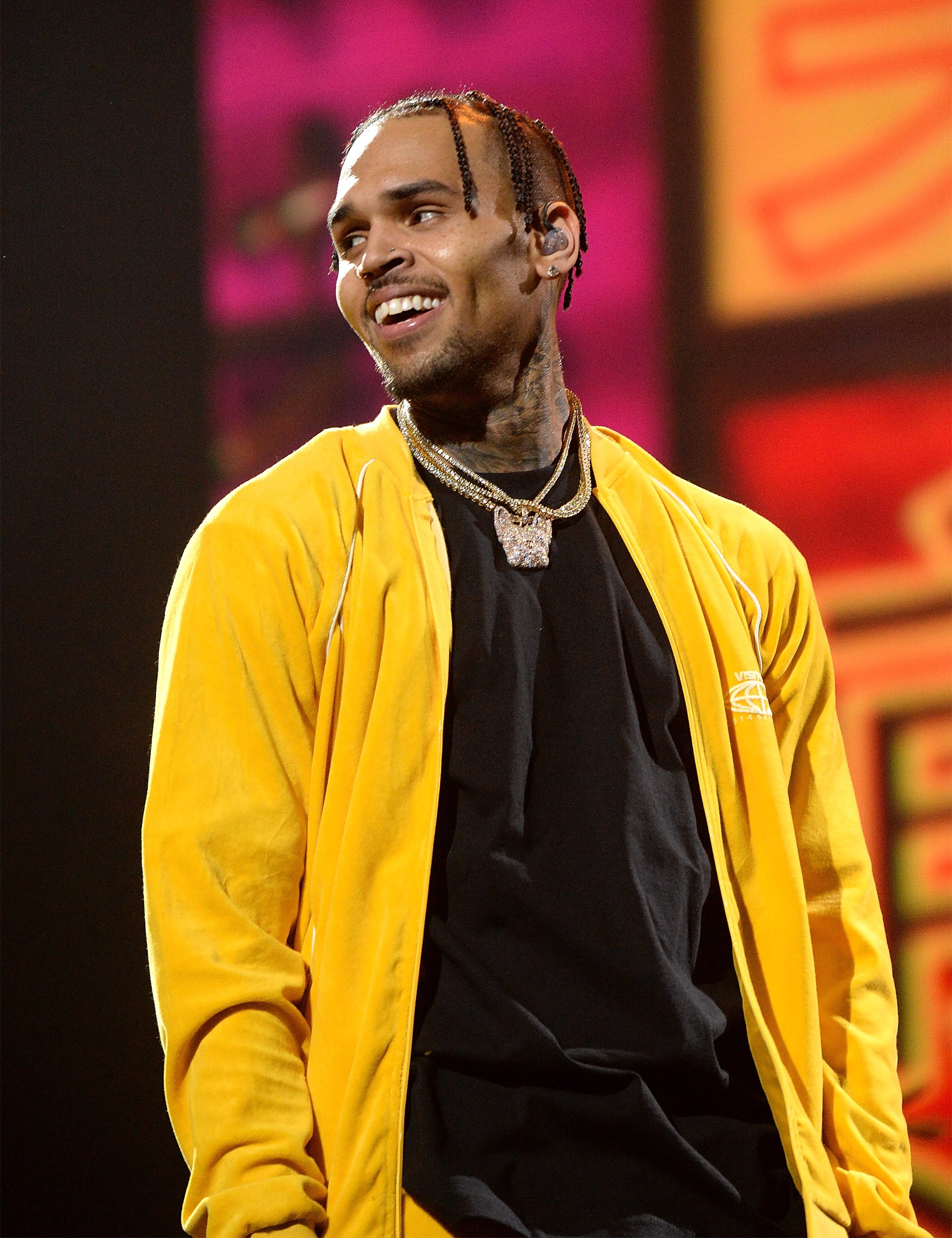 Recently, it was baby Aeko, 1, who made the rounds. His mom Ammika Harris, the singer's on and off girlfriend, shared a short selfie recording that began with her mini-me singing in his baby voice as she carried him. 
In the upload, the model was styled in an armless attire and a dainty looking gold necklace. She left a few strands of her full black hair to cover her face.
The performer looked adorable in a blue cartoon character shirt as he repeatedly chimed some baby words while focusing on the selfie shutter. Harris sweetly wrote the caption:
"Baby Goat."
This heart-melting post arrested the attention of other Instagram users. It gained thousands of likes and attracted comments from the model's online followers.
Many pinpointed the fact that Aeko is not only the singer's doppelganger but that he shares the 31-year-old's penchant for singing. One fan even asked Brown to jump on the rhythm and make a mix.
He was one of the first people to announce that the one-year-old is his spitting image a few weeks after his birth.
The Brown kids have always gotten praises for their cuteness overload. Whether it is a video or image updated on the internet, fans never get tired of doting on them.
Before January came to an end, Aeko's grandmother Joyce Hawkins shared an admirable image showing him in a bear-themed onesie and messy hair.
Fans loved every detail of the post and they shared their comments on the Instagram photo. Many nicknamed him "Chris's Twin," since the toddler's resemblance to his dad was glaring. Grandma tagged the post:
"AWWWWW MEME LOVE YOU!!!"
The singer would not agree any less with fans' observations, and he was one of the first people to announce that the one-year-old is his spitting image a few weeks after his birth.
Brown shared different images doting on his prince charming as he showed the newborn off to the world. In one of the posts, the father of two lovingly declared that Aeko stole his face.
The singer's son is a bit young for anyone to detect his talent, but according to online posts, he possesses an adorable aura that makes it almost impossible for anyone not to gush on him.
While fans are yet to agree on the dynamics of Aeko's parents' relationship following their on-and-off love affair, one thing they cannot debate is the unanimous love that they both share for their son.