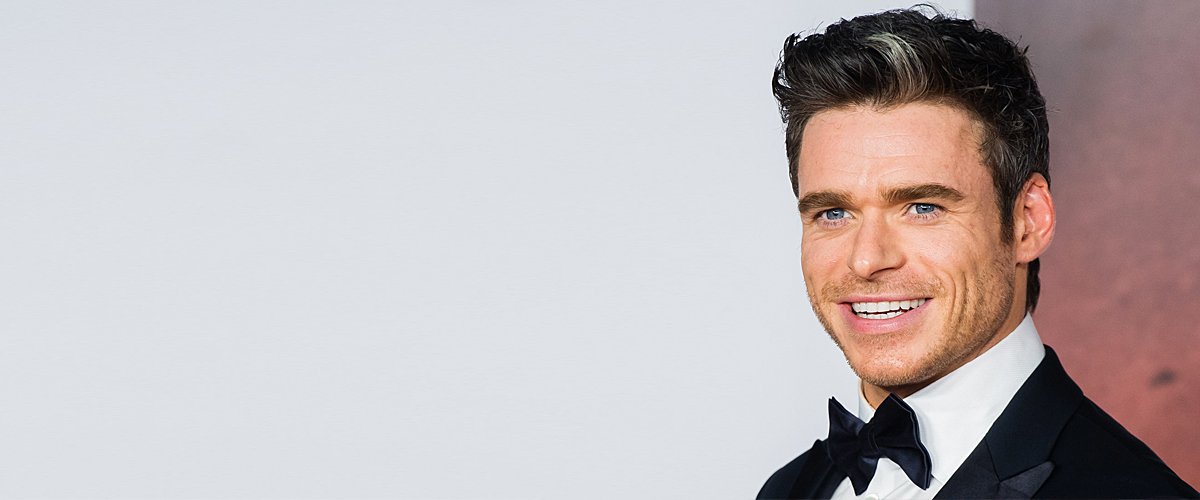 Getty Images
Richard Madden's Dating History — The GOT Star Has Been Linked to Some Gorgeous Women

Scottish actor Richard Madden is most popularly known for his roles in the Elton John biopic, "Rocketman," "Bodyguard," and his portrayal of Robb Stark in the David Benioff and D. B. Weiss-created drama series, "Game of Thrones."
"Game of Thrones" actor Richard Madden took the world by storm as the charming hunk, Robb Stark, in the HBO series just years ago.
However, Madden's life outside "Game of Thrones" has been just as impressive. The "king in the north" has clearly been the king of the dating game too!
Outside his life in front of the camera, he has had a very robust love life filled with relationships - rumored and true - with many gorgeous women. Here is a list of all the lucky ladies.
JENNA COLEMAN
While Richard Madden's "Game of Thrones" journey was still in full swing, he started going out with former "Emmerdale" actress Jenna Coleman. This was in 2012, and by 2013, the actress had already landed her role as Clara Oswald in the sci-fi series "Doctor Who."
The pair made one of the cutest couples around, but sadly, it was destined for the rocks. By 2015, they parted ways after being together on and off for about three years.
Bamber feared that she and Madden were becoming two worlds apart.
Not long after the split, Coleman found love again on the set of British period drama, "Victoria," in which she starred as Queen Victoria. She met actor Tom Hughes on set, and they started dating in 2016.
In 2018, the past reared its ugly head at Coleman as she was forced to talk about Madden in passing when her drama series, "The Cry," was brought in to replace Madden's Sunday night slot for his BBC series, "Bodyguard."
Although careful not to divulge much about their relationship, Coleman admitted that "Bodyguard" was a great series that she had seen and enjoyed. It seemed that things ended remotely amicably between the two.
LAURA WHITMORE
Coleman was not the only person to move on quickly after the 2015 split. In March 2016, there was a sudden buzz about Richard Madden's girlfriend. It was rumored that he was in a relationship with Irish TV presenter Laura Whitmore.
The pair were first linked in February after they met at the Brits. Sources close to Whitmore reportedly revealed that she was very excited about the romance and thought things were going smoothly in the early days of the relationship.
They never officially confirmed their relationship but were said to have kept things very private, so private that many were surprised about its existence in the first place when it came to an end.
The former boyfriend and girlfriend reportedly parted ways after getting pulled apart by hectic schedules. They, however, made a beautiful couple for the brief time that they were together.
SUKI WATERHOUSE
Supermodel Suki Waterhouse made a name for herself in the modeling industry before branching out to acting to further expand her horizons.
This clearly proved fruitful in more ways than one as she crossed paths with Madden, and by December 2016, rumors of Richard Madden dating Waterhouse were in the air. The perceived relationship did not last, sadly.
CAROLINE FLACK
About two years after Madden's brief romance with Laura Whitmore, rumors reared their collective heads yet again, but this time, linking him with the late "Love Island" host, Caroline Flack, who died on February 15, 2020.
Most recently, in 2020, it was revealed that he signed with Amazon Studios' "Citadel," alongside actress Priyanka Chopra.
As Whitmore was also a presenter for "Love Island," many thought Flack had broken the girl code by going out with Madden. However, not much happened on that front as the romance soon fizzled out even before it had the chance to bud.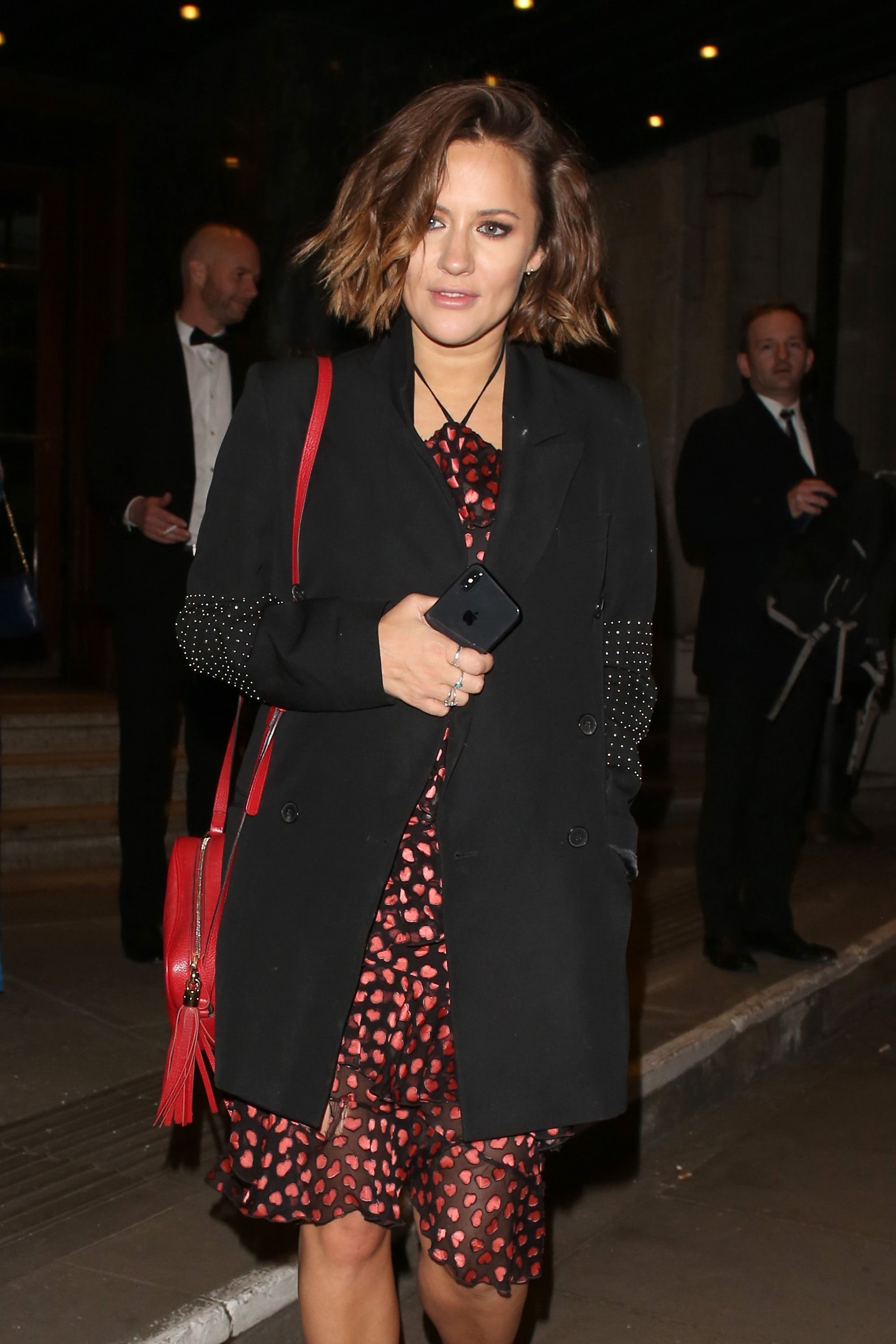 Caroline Flack at the Broadcast Awards on February 7, 2018 | Photo: Getty Images
In fact, Flack strenuously denied rumors of their secret romance, and Madden reportedly avoided awkwardly running into her at Glastonbury. He arrived a day after she left, and not long after, the rumors died down.
ELLIE BAMBER
Once again, the woes of being in a celebrity relationship befell Madden in his romance with "Les Miserables" actress Ellie Bamber. The King of the North was reportedly dumped by Bamber after dating for 18 months in January 2019.
According to reports, Bamber feared that she and Madden were becoming two worlds apart. Hectic schedules, not enough time, and constant camera flashes in one's face are a tried and tested way to shake any celeb relationship.
Theirs was sadly no different. This came around the time Richard Madden's "Rocketman" role as Elton John came out, wowing many. It must have been a bittersweet time for the actor.
Surely, Richard Madden's dating history is as impressive as the many characters that he has portrayed over the years. While his love life has been taking interesting turns, the actor has also been making some pretty interest-piquing moves career-wise.
Madden's filmography features many impressive names like "Bastille Day," "Lady Chatterley's Lover," "Medici: Masters of Florence and Philip K. Dick's Electric Dreams," "GOT," "Rocketman" and "Bodyguard."
Most recently, in 2020, it was revealed that he signed with Amazon Studios' "Citadel," alongside actress Priyanka Chopra. Plenty is looking up for Madden, maybe not his love life, but plenty nonetheless.
Please fill in your e-mail so we can share with you our top stories!