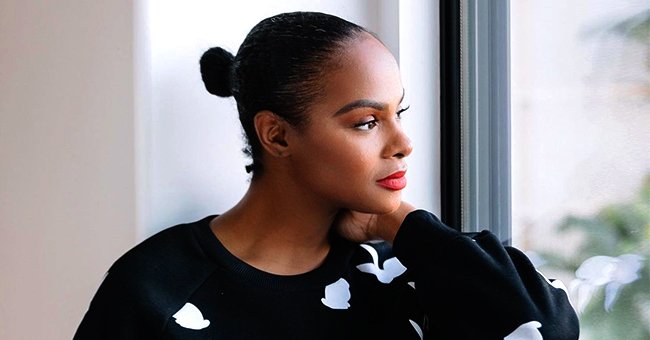 Instagram/tikasumpter
Tika Sumpter Grabs Fans' Attention Sporting Straight Hair in a Pink Suit & High Heels (Photo)

Talented actress Tika Sumpter is one gorgeous beauty as seen in a new Instagram snap where she adorns a detailed pink pantsuit and matching pink heels with her hair neatly packed into a ponytail.
The weekend was buzzing with hot topics and highlights from the Super Bowl game, as expected. Amidst all the frenzy, actress Tika Sumpter was able to grab attention with her fabulous fashion style.
On Sunday, February 7, Sumpter took to her Instagram page to sizzle her fans with a beautiful picture of herself rocking a pink pantsuit and matching pink heels.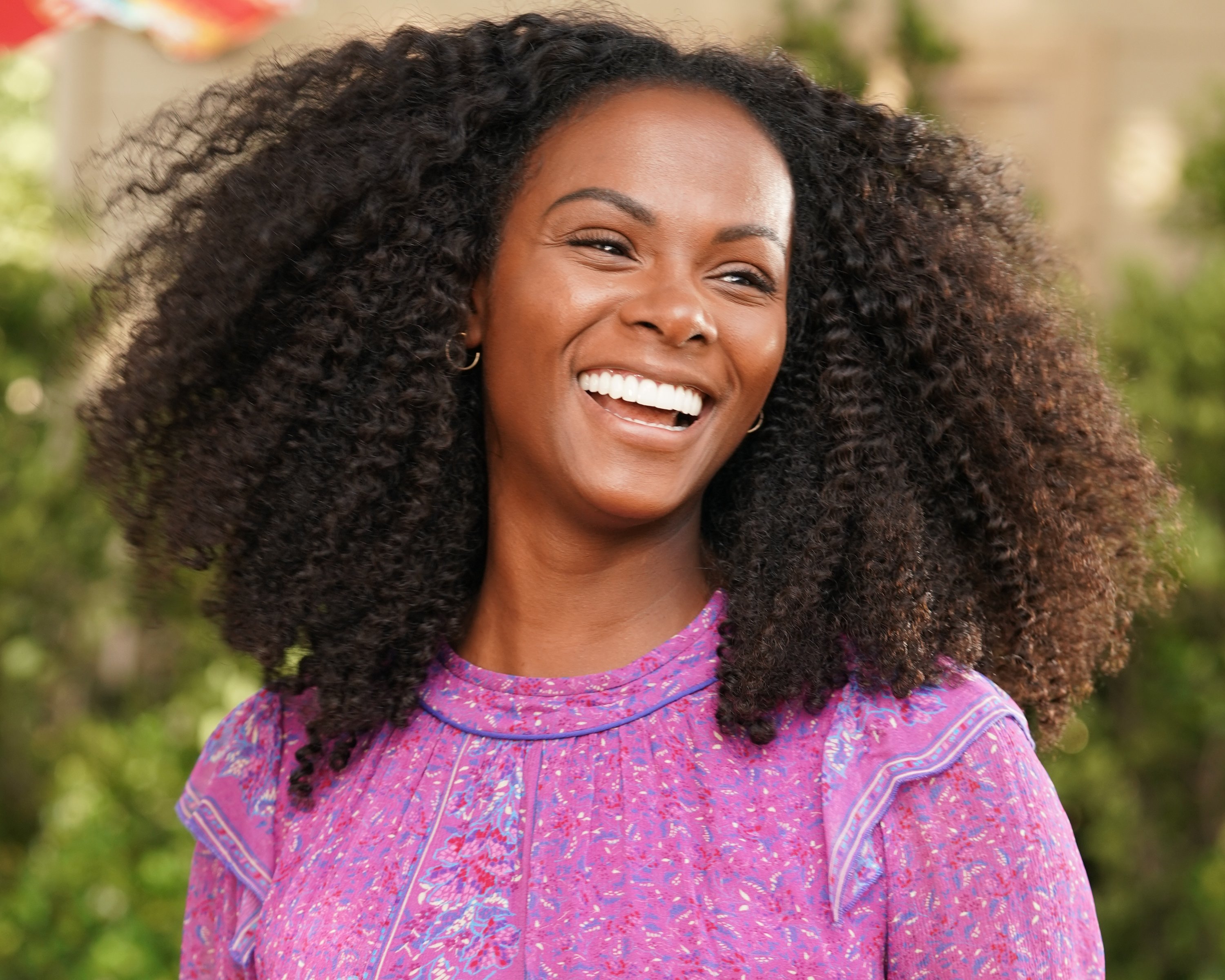 Actress Tika Sumpter portrays Alicia Johnson during a scene from ABC's "Mixed-ish." | Photo: Getty Images
The double-breasted long-sleeve jacket was well-detailed and had stylishly slit cuffs, and the pants had a slit at the ankles, exposing her cute pink heels.
She had her dark straight hair neatly packed into a ponytail, and her face looked natural as she wore minimal makeup. Sumpter accessorized the look with lovely silver earrings and knuckle rings. She wrote in the caption:
"When he said suit up for game day, I'm not sure this is what he meant."
Sumpter was not the only one impressed with how well her fitted outfit sat on her body. In just a few hours, the post racked up more than a thousand comments, with many of her fans in awe of her beauty.
But the 40-year-old actress is not just about her beauty or impeccable fashion sense. Since making her acting debut in 2004, Sumpter has continued to hug the spotlight with her on-screen performances.
Not much is known about [Sumpter and Nicholas James'] love story, but they got engaged on Christmas morning in 2016.
While Sumpter has mostly been cast in supporting roles, she has a few lead roles under her belt, including "Stomp the Yard: Homecoming," "Sparkle," and "A Madea Christmas."
More recently, she portrayed the lead character, Danica, in Tyler Perry's 2018 romcom "Nobody's Fool." The film is a significant detour from the usual Perry movies, and Sumpter admits its uniqueness helped it penetrate a wider audience. In her words:
"I think everyone evolves, and I think Tyler wanted to do something that's different and contextualized and layered..."
Despite her laudable achievements through the years, Sumpter reached new career heights last year. Apart from launching two businesses and the continued success of her TV series "Mixed-ish," sher also featured in the box office hit "Sonic the Hedgehog."
Upon its release, the movie quickly became the highest-grossing video game film adaptation in North America, raking in over $306 million worldwide. And Sumpter has been very vocal about what it felt like being a part of such a huge project.
Away from her acting career, Sumpter is known to be notoriously private about her personal life. In 2016, she welcomed her daughter, Ella-Loren, with her fiance Nicholas James.
Not much is known about their love story, but they got engaged on Christmas morning in 2016. While fans continue to wait for a wedding date, the couple is busy enjoying every bit of parenthood.
Please fill in your e-mail so we can share with you our top stories!