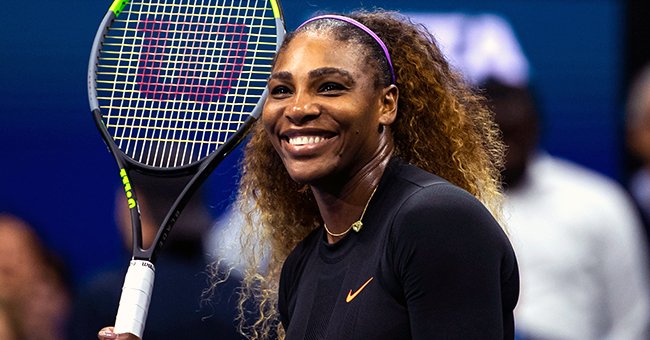 Getty Images
Serena Williams Debuts a One-Legged Catsuit at the Australian Open — See Fan Reactions
Grand Slam champion Serena Williams sported another eye-catching ensemble during the Australian Open. Many fans weighed their thoughts on the tennis superstar's one-legged catsuit.
Serena Williams is not just a legend in playing tennis; she is also an icon of surprises. The tennis legend recently rocked another stylish athletic wear on the court.
Hitting the Australian Open, Williams, a doting mother to one, donned a black and pink one-legged catsuit. Fans who caught her interesting outfit shared their thoughts on Twitter.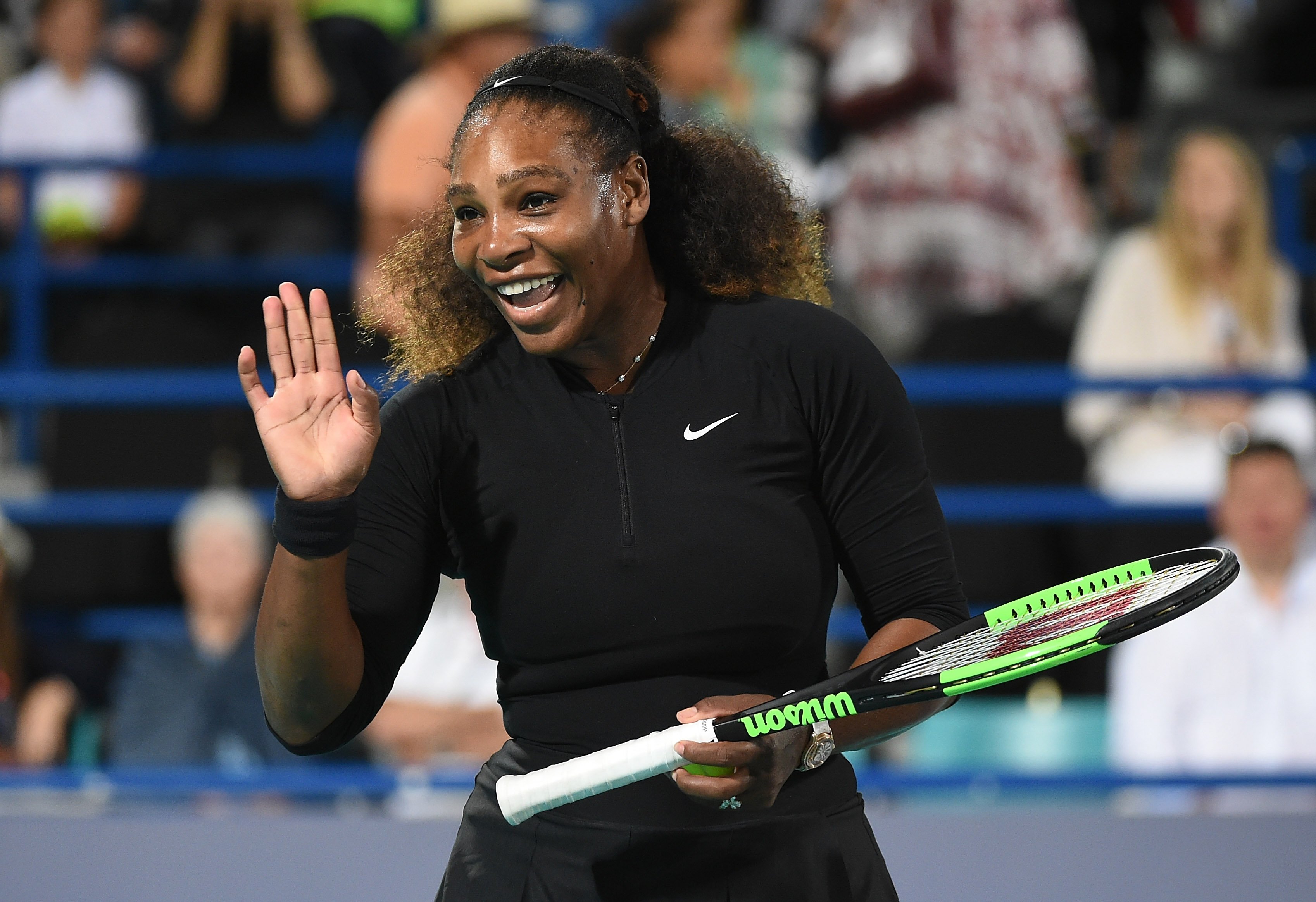 Serena Williams during the Mubadala World Tennis Championship at International Tennis Centre Zayed Sports City in Abu Dhabi, UAE on December 30, 2017. | Photo: Getty Images
THEIR POSITIVE COMMENTS
Williams's tennis outfit captured by journalist Tumani Carol appeared asymmetrical. Her right leg was fully covered, while the cut on the other leg was only until her thigh.
Mira, a Twitter user, commented in Carol's post and expressed her love for William's outfit during her latest tennis tournament. She described it as "awesome." She added:
"Serena and Venus revolutionised fashion on tennis court and fearless and fierce."
Another fan named Amerita gushed at William's fashion statement, adding that the 39-year-old tennis icon appeared to have gotten back to her "peak physical form."
The stunning photo earned 8,791 likes as of this writing. Several fans praised Willams's outfit as it perfectly shaped her toned physique. Another also commented that Willams is a "real GOAT."
ANOTHER FASHION STATEMENT
Williams, mother to three-year-old Alexis Olympia Ohanian, Jr., is no stranger to making a statement on the tennis court. During the US Open in 2018, she wore a black tulle tutu and flesh-colored fishnet tights.
The ensemble the 23-time Grand Slam champion had worn was a collaboration between Nike and Virgil Abloh, who expressed interest in dressing Williams "for life" after wearing his creation.
If she wears the catsuit again, Williams will be banned from the tournament.
BEHIND HER CONTROVERSIAL CATSUIT
Meanwhile, the S by Serena Williams founder had worn another type of tight outfit during the 2018 French Open. Many fans thought it was a refreshing look, but to the tennis organizers, it was controversial.
Bernard Giudicelli, the French Tennis Federation president, shared in a past interview that Williams's "Wakanda-inspired outfit" will no longer be accepted in the tournament.
If she wears the catsuit again, Williams will be banned from the tournament. Giudicelli thought the outfit had "gone too far," and one must respect the game and the place.
For her part, Williams wore the suit for health reasons as she had issues with her blood clots in the past year. It may be a fun suit, but it helped her blood circulation going.
Please fill in your e-mail so we can share with you our top stories!