Eve Reacts to Comparison Photo Her Husband Maximillion Cooper Shared of His Son Cash at Age 15
Eve showed affection for her spouse, Maximilian Cooper, on his new media post where he displayed a father-son show-off that had fans gushing. 
Gumball 3000 boss Maximillion Cooper's recent Instagram post had him giving fans a sneak peek of his throwback youthful exuberance and a newer one from his son, Cash Cooper.
The first photo was of Maximillion when he was 15 showing off his skating skills. The businessman was photographed mid-air while sliding on a skateboard.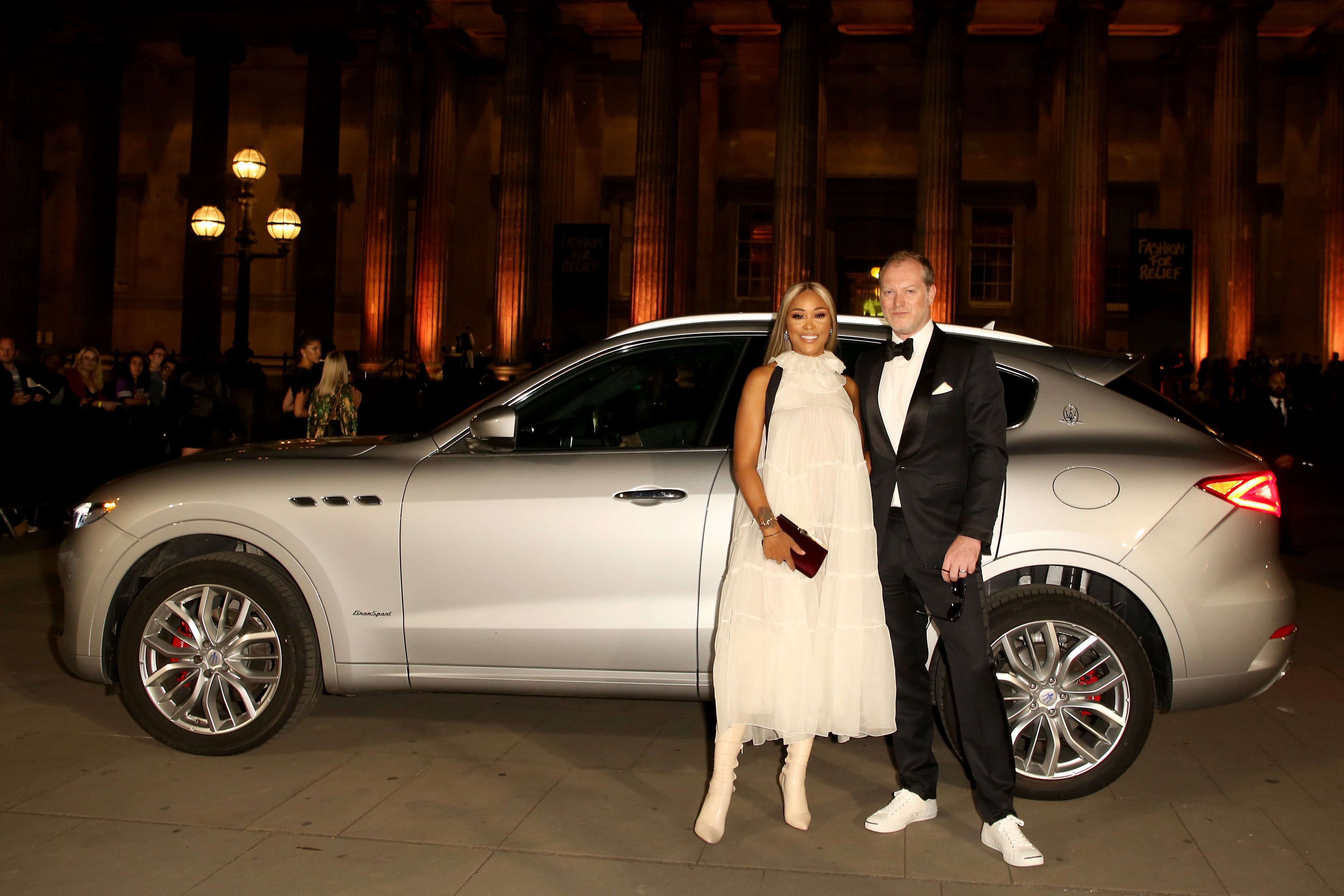 The next image showed Cash channeling the same look that his dad had shown off in older times. Cash, also 15, was filmed outdoors looking cool in a tie-dye shirt, contrasting his father's batik shirt.
The youngster's long blonde hair came down his face as he paired his shirt with baggy jeans. Cash plopped on his skateboard before expertly tilting it and jumping high with a slowed effect. 
In his caption, Maximillion experienced proud dad moments while comparing his moves to his son's. He lightly asked fans about who rocked the skateboard better while noting that his son was just like him.
Among many admirers that filed to his comments, the mogul's star wife and rapper, Eve, showed her approval, indicating praises with a raised-hands emoji and a red heart emoji.
She shared that all the trolling pointed to her hip-hop background.

Eve and Maximillion have been married for over five years now and so far, it seems to be bliss upon bliss. Initially, the music star was wary about her husband's kids, but being a stepmom has helped her understand the dynamics of motherhood. 
The star and her man first met at a Gumball 3000 rally in 2010, and after three years, the couple thought it best to tie the knot in a heartwarming ceremony in Ibiza. 
Despite enjoying a sweet love life with her millionaire husband, Eve did not get off quite easily from trolls. Many criticized her choice after she went public ten years ago. 
In an interview, Eve shared that it wasn't easy in the beginning, as many teased her to get out of her interracial relationship and some trolls went as far as sending anonymous messages, bashing her for being with him. 
Eve shared that all the trolling pointed to her hip-hop background, however, she and Maximillion were confident in their love for each other and confirmed that these days the negativity has died down.