JoJo Siwa Makes Relationship with Her Girlfriend Instagram Official after Dating for a 1 Month
Jojo Siwa has made her relationship on Instagram official. The 17-year-old internet sensation took to her Instagram page to post a sweet dedication to her girlfriend in celebration of their one month anniversary.
Jojo Siwa introduced her girlfriend Kylie to her over 10 million followers on Instagram through a series of images and video clips she shared on Monday of the pair as she wished her girlfriend a happy one month anniversary.
In the celebratory post, Siwa revealed that she and her girlfriend had been best friends for a year before becoming romantically-involved on January 8, 2021, and went on to call Kylie an exceptional human.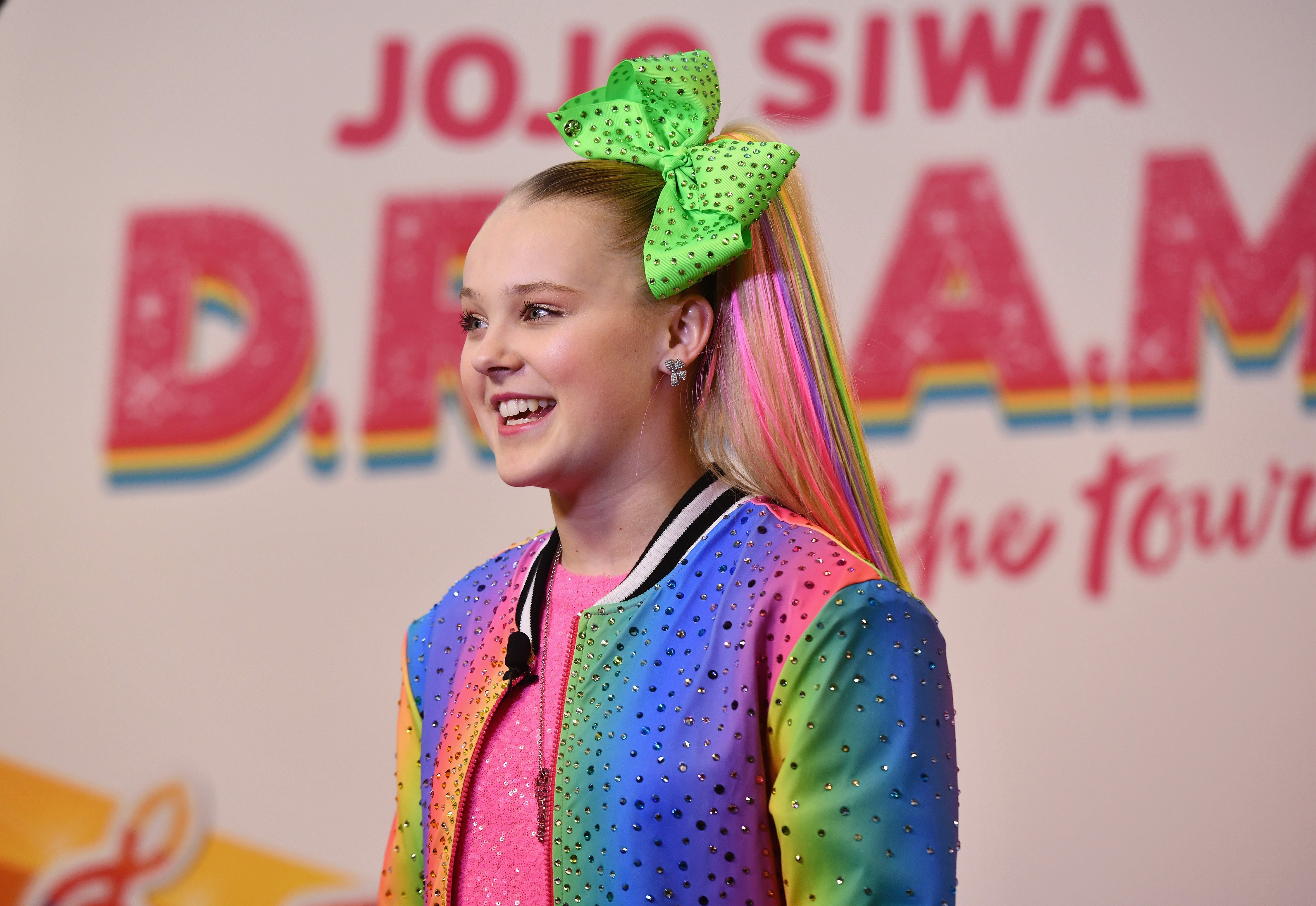 Kylie was also not left behind in the celebrations, Siwa's girlfriend broke the news to her own followers on her Instagram page on the same day, sharing her own set of clips and snaps of her and Siwa spending time.
In the anniversary post, Siwa praised Kylie for being protective and supportive. The star also revealed Kylie's face to the world as they sang Justin Bieber's " As Long As You Love Me," ending the post saying:
"I love you more and more everyday!❤️"
Siwa's coming out has been met with interest. The star made a recent appearance on "The Tonight Show Starring Jimmy Fallon" to speak to the talk show host on her decision to go public with her sexuality.
The start told Fallon her girlfriend had encouraged her to come out through her now famous best gay cousin ever t-shirt post. At the time, even as Siwa gushed about her girlfriend, she remained tight-lipped on her identity. 
Siwa is also the recipient of major lucrative deals worth millions.
In the detailed interview, Siwa told Fallon that before the interview, she broke down in tears during a conversation with her girlfriend, during which the star expressed her joy at being able to share her happiness with the world.
The rumors of Siwa's sexuality came full throttle after a Tik Tok she posted with a collective of LGBTQ TikTok users going by The Pride House. After the TikTok was filmed, Siwa told Fallon that she realized it may out her.
"I think this is going to out me."
Siwa continued to add that she realized the professional risk of coming out after she had done so. The star stated that the news was unplanned and admitted she might have lost everything she has worked for so far.
However, Siwa also explained if she were to lose everything, she did not want to be in the entertainment industry in the first place. Siwa is known to take strong stances on her image when she finds herself in a scandal.
Siwa recently got a Truth or Dare game called Jojo's Juice
pulled down
from shelves after a mother posted a photo of the game and its inappropriate content. Siwa addressed the manufacturers, who later apologized.
Siwa boasts a huge fan base. The former ''Dance Mom's" alum is one of the most-followed people on TikTok. Siwa is also the recipient of major lucrative deals worth millions tied to her brand.