JoJo Siwa Responds to Parent Who Says Their Kid Will Never Watch Her Again
American superstar Jojo Siwa gave a simple comeback to a parent who commented that their child would never watch her again. This came a few days after the 17-year-old's decision to be a part of the LGBTQ community. 
In a world filled with so much hate and discrimination, the decision to come out is no doubt a terrifying one. The pain of rejection from friends, family, and society can be indescribable; that is why several people hide away from their truth. 
Jojo Siwa has, however, proved to be a shining example for those looking for the strength and courage to withstand all the negativity and societal expectations.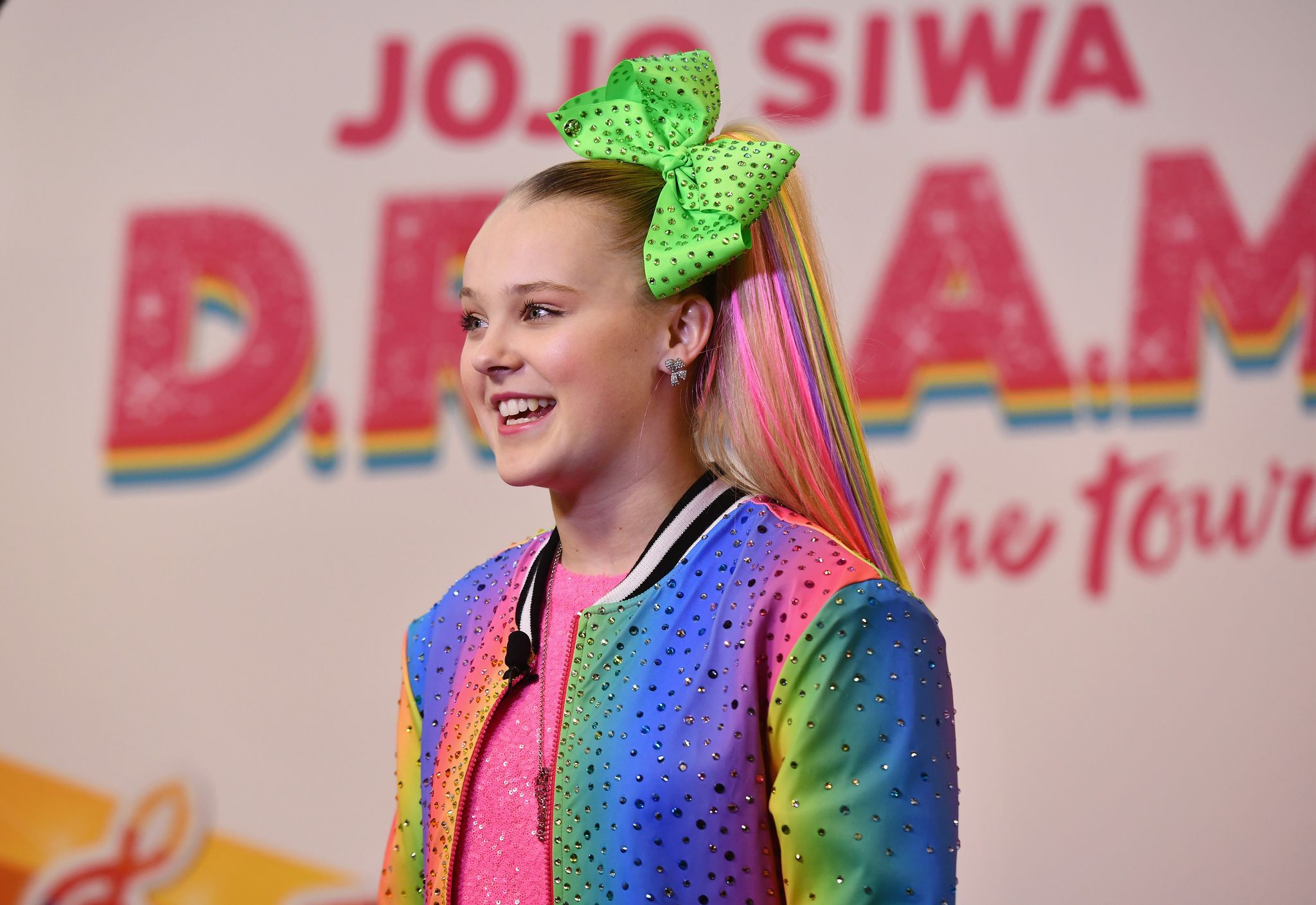 She made this clear after her recent decision to come out and be a proud member of the LGBTQ community. Though the superstar received a torrent of love and support from her fans, she also had a taste of rejection. 
Earlier this month, after the 17-year-old took to her Instagram story to open up about how happy she felt to be a part of the community finally, a particular fan commented that she was never letting her daughter watch her again. 
Undaunted by the negativity during such a beautiful time in her life, Siwa made it clear that she was okay with whatever decision the fan wanted to make, with her simple reply. 
In the video, the singer gushed about all the support she received and added that she was so glad the world got to see this side of her life. She then buttressed that she wanted people to know that there is so much love in the world. 
The video came after Siwa posted a photo of an LGBTQ shirt her cousin gifted in which she was called the best gay cousin ever.
The teenager also explained that she was not ready to put a label on her sexuality because she was yet to decide what it would be. She added that what mattered was knowing that it is okay to love whoever and being aware that there is support in the world. 
The star then opened up about what made her decide to come out. She revealed that all her life, she always believed that her person was going to be her person irrespective of gender. 
She further gushed about how excited she was, spewing that this was the happiest she had ever been in her life. She then promised her fans that she would always have their backs and advised them to do what made them happy. 
The video came after Siwa posted a photo of an LGBTQ shirt her cousin gifted her in, which she was called the best gay cousin ever. The post received over a million likes, and several comments as fans and followers rallied behind her.  
The star is no doubt one of the most popular kids on the block. She was first propelled into the limelight after appearing on the hit dance show, "Dance Moms," which followed her and others taking part in national dance competitions. 
It goes without notice that that was not her first on-screen appearance. When she was just a baby, the beautiful child was featured in a floor advert. With this, it is safe to say that Siwa was destined to live a life of fame.