JoJo Siwa Proudly Opens up About Her Sexuality After Unexpectedly Coming Out on Social Media
Teenage YouTube star JoJo Siwa proudly gushes over her sexuality after unexpectedly coming out on social media over the weekend. The dancer confessed that she had never felt happier.
JoJo Siwa is gay and proud and has never been more thrilled about her personal life. After coming out, the YouTube star took to Instagram to appreciate her staunch supporters and thank them for the outpouring of love.
In the 15-minute clip, which was initially an Instagram Live session, Siwa gushed about her coming out, expressing her joy at being able to share that part of her life with the rest of the world and receive so much support.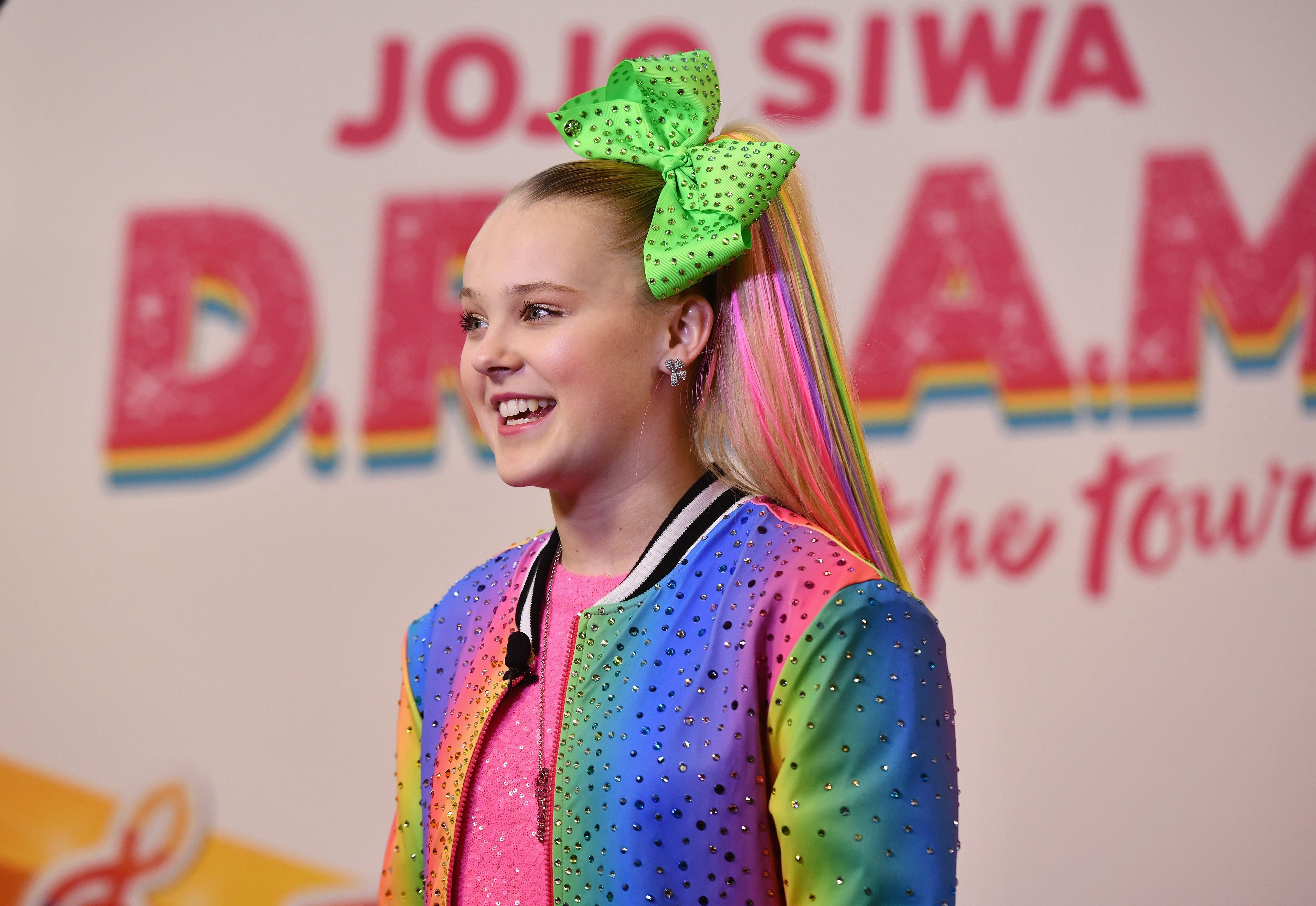 Dressed in an oversized black hoodie with "Time 100" written on it, Siwa styled her hair in a ponytail with her signature colorful bow holding it together. She beamed with joy as she interacted with fans. Discussing her happiness, she said:
"In my career, I've always been like super, super happy...but like personally, I have never ever been this happy before, and it feels awesome."
She then addressed a fan's comment, asking what label she bears now that she is out. Siwa, who gained fame as a dancer, admitted that she didn't feel ready to speak about it because she didn't know the right answer.
Thee "Dance Moms" alum came out as gay on Friday with a photo of her rocking a t-shirt gift.
The 17-year-old, however, noted that while she is indeed eager to share her life with the rest of the world, she plans to keep some areas of her life private until she is ready to go public with them. 
The "Boomerang" crooner assured her fans who might have fears about coming out to do so as the world is much more accepting these days. When asked how long she has been part of the LGBTQ+ community, Siwa didn't give a definite timeline.
She noted that her mindset has always been loving who she loves regardless of the gender. She also mentioned that her sexuality wasn't the reason behind her split with ex-boyfriend Mark Bontempo.
The "Dance Moms" alum came out as gay on Friday with a photo of her rocking a t-shirt gift from her cousin with a print that read, "Best Gay Cousin Ever." The tweet received over 1 million likes and more than 106,000 retweets.
My cousin got me a new shirt pic.twitter.com/DuHhgRto7b

— JoJo Siwa!🌈❤️🎀 (@itsjojosiwa) January 22, 2021
After her subtle announcement, Siwa received a nod of approval from her dance mentor Abby Lee Miller. Miller took to Instagram to share a series of throwback photos, describing the teenager as a "shining example" for other children.