Fans Gush over Miranda Lambert's Denim Vest as She Rocks a Stylish Casual Look — See Comments
Earlier in the month, Miranda Lambert shared a social media image of herself wearing a casual look inspired by her clothing brand that elicited some eager comments from her fans.
Last week, country musician Miranda Lambert shared an Instagram photo of herself wearing a casual look on her clothing brand page. The white vest she wore featured an image of a woman riding a horse.
On top of the vest, Lambert wore an armless blue denim jacket. The clothes appeared to have been from the musician's Idyllwind clothing line, and the caption featured an interesting quote.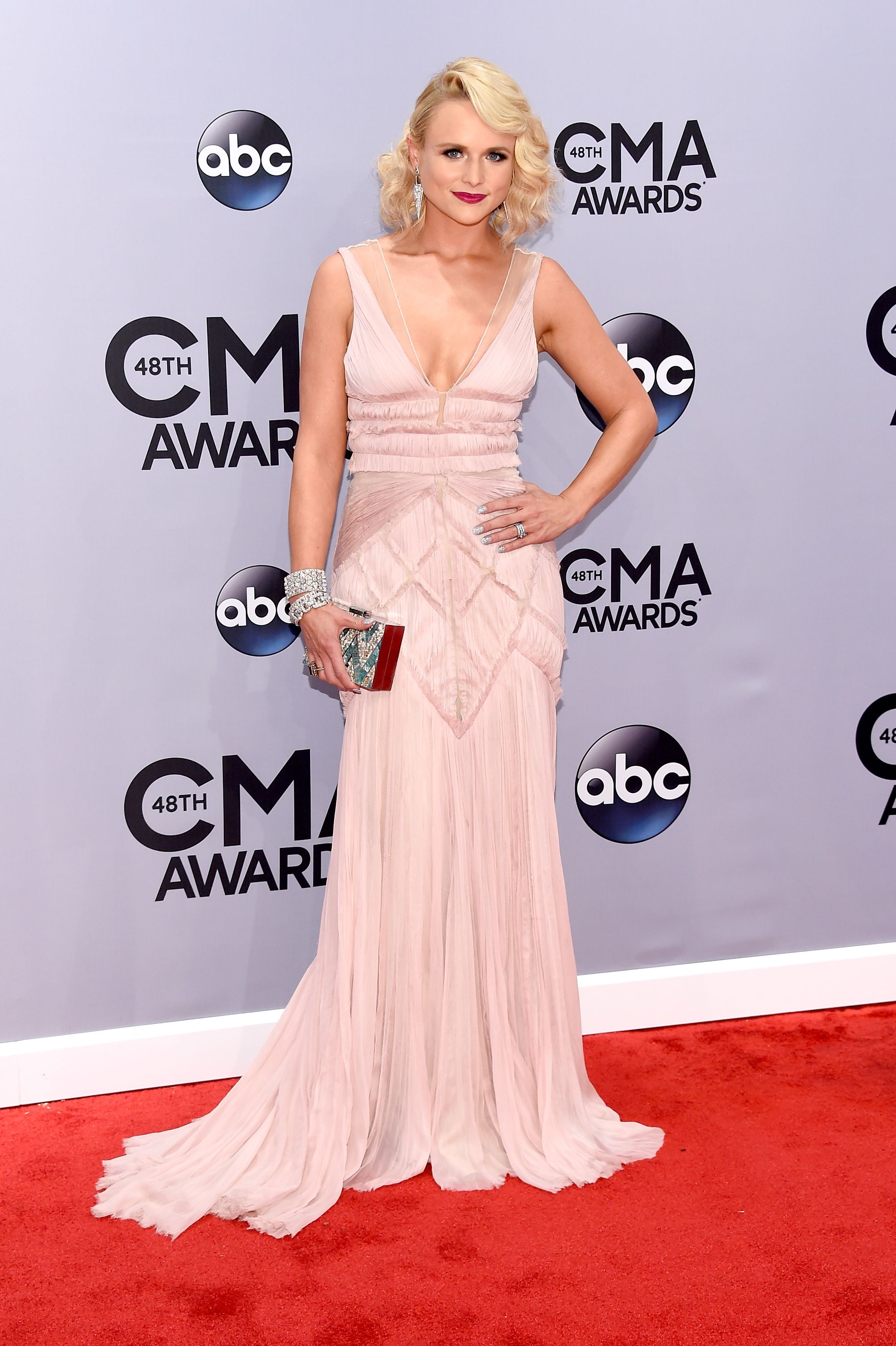 The caption was a quote from an unknown person. Lambert also included the hashtags "Women in country music" and "Trustie tees," and the quote was labeled as a mantra that reads:
"Underestimate me. That'll be fun."

The Friday afternoon post showed the singer looking straight at the camera with a serious look on her face. Her fans were thrilled by the post, and a lot of them asked about the denim vest she wore.
Two people confessed that they "needed" the stunning denim vest. While someone else excitedly asked the musician to share where she had gotten the stylish clothing item from.

Another image that showed off her clothing was uploaded in September 2020, but this time it was directly on Lambert's Instagram account. In it, she leaned against a black vintage Buick convertible.
The vehicle featured white seats and a pair of dice hanging from the mirror. This time, the musician wore a black T-shirt from her clothing line that had the word "Outlaws" written on it.

Over it, the star wore a brown vest that appeared to be made in a macrame style with long fringes hanging along the bottom hem. She completed her look with light blue jeans and a brown belt around her waist.
In December 2020, the country musician added another fashion post on her account. Lambert stunned her millions of fans by rocking a black fitted dress while holding a bouquet.
The outfit came from her fashion brand, and the specific style was called the "Floral Shimmy Shake Fringe Dress." Everything hasn't been just about her fashion brand this year as she's faced some scary stuff.
Early this month, the star and her husband, Brendan McLoughlin, were involved in a hit-and-run accident in Georgia. At the time, the couple was on their way back to Nashville, and luckily no one got hurt.