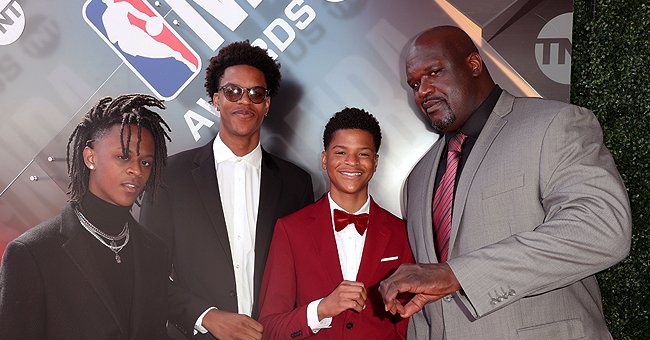 Getty Images
Shaquille O'Neal Opens up about Fatherhood as He Talks about Raising His Six Children
Retired NBA star Shaquille O'Neal recently shared some wisdom and advice on fatherhood and parenting during an appearance on People's new podcast, "People Every Day."
Former NBA player Shaquille O'Neal is the proud father of six wonderful kids, Taahirah, Myles Baptiste, Shareef Rashaun, Amirah Sanaa, Shaqir Rashaun, and Me'arah Sanaa.
The basketball star is a dedicated father who is very much involved in his kids' lives. O'Neal opened up about his family life during an interview on People magazine's "People Every Day" podcast.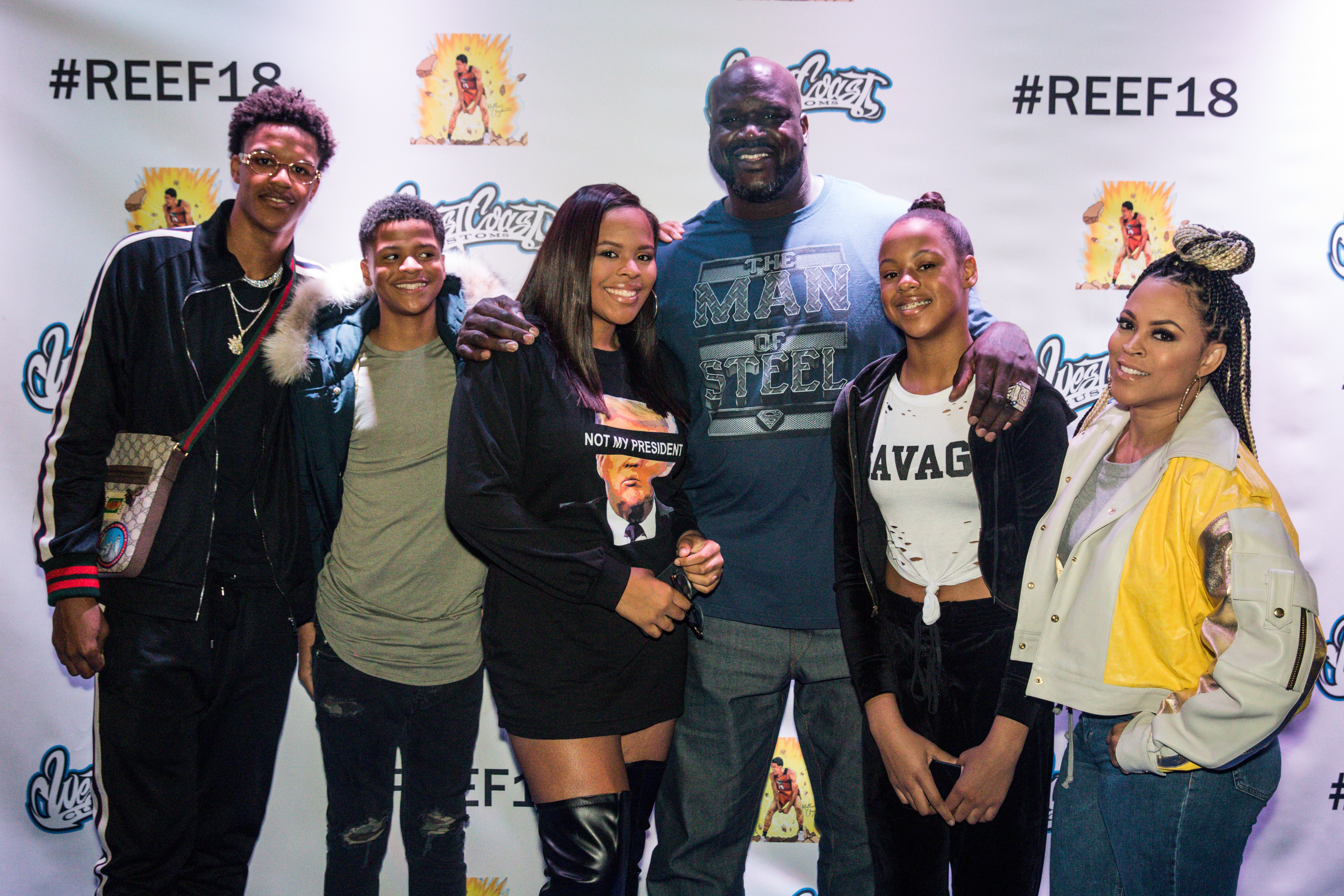 Shaquille O'Neal and Shaunie O'Neal and their kids celebrate Shareef O'Neal's 18th birthday party at West Coast Customs on January 13, 2018 in Burbank, California. | Source: Getty Images
During the podcast, O'Neal, 48, doted on his six kids, who he said were very disciplined due to how their mothers raised them. He shares five of his kids with his ex-wife, Va'Shaundya "Shaunie" O'Neal, and one daughter with Arnetta Yardbourgh.
The Basketball Hall of Famer admitted that his parental role centered around entertaining the kids, especially over the past year when families were stuck at home due to limitations caused by the COVID-19 pandemic.
While in quarantine, O'Neal kept his children, aged between 14 and 24, occupied through fun home activities, making dance videos, and of course, basketball practice in the home gym.
The "Kazaam" star coaches his kids on the basketball courts, although he confessed that his approach has changed over time, so he allows his kids to train without him. He added:
"I can fix anything and correct it, but I don't want to be the voice that's in their head all the time. I'll just get in and out."
Part of O'Neal's coaching involves finding ways to inspire the kids to aim higher and maximize their potential on the court. The star found the best way to instill these life lessons was through stories.
With a basketball career spanning almost two decades, O'Neal shared stories about the great NBA players he faced on the courts, including Dwyane Wade, Penny Hardaway, and the late great Kobe Bryant.
With these lessons in mind, some of O'Neal's children already have an affinity for basketball with his oldest son, Shareef, 21, and his daughter, Amirah, 19, playing at the college level for their father's alma mater, LSU.
O'Neal attended Louisiana State University for three years before joining the NBA draft, albeit against his mother, Lucille O'Neal's wishes for him to finish college.
O'Neal later earned his Bachelor's degree and MBA from LSU as an adult to fulfill a promise to his mother. His perseverance is one quality he hopes to instill in his kids too.
Regardless of his family's passion for basketball, O'Neal encourages his children to get educated and pursue their own ventures so that they, too, can become successful business owners like their father.
Please fill in your e-mail so we can share with you our top stories!