Cindy Crawford & Her Look-Alike Daughter Kaia Gerber Stun as They Enjoy a Game of Chess
Model and actress Cindy Crawford recently had fans smiling ear to ear with a picture shared on her husband, Randy Gerber's Instagram, of her and her 19-year-old model daughter, Kaia, playing chess.
The ever-stunning Cindy Crawford and her daughter, Kaia Gerber, make the best mother-daughter duo! In a recent post on Crawford's husband, Randy Gerber's Instagram, the mother and daughter were seen bonding over a heated game of chess. Randy wrote:
"Chess Can Be Beautiful."
True to Randy's caption, chess did look beautiful as his wife and daughter stared intensely at their chessboard while looking every bit comfortable as they basked in their mother-daughter moment.
Crawford, who was playing with the white pieces, looked as stunning as always as she sat on the pristine white couch with her legs folded in a pair of leggings and a beige top.
Kaia, her 19-year-old daughter, sat on the opposite side of the board dressed in sweats and a tank top with one leg folded on the couch, with the other extended on the floor.
Fans were delighted to see the actress and model spending quality time with her daughter, and they trooped en masse to the comments to praise the lovely duo.
In December, Crawford, who has been enthusiastically sharing glimpses of her life, impressed people with her secrets to beauty and fitness.
There are not many things more heartwarming than seeing parents spending time with their kids and matching wits. For the Gerber-Crawford household, chess is a very revered way of doing both.
The couple has been married for almost 23 years with two kids, their daughter, Kaia, and their son, Presley. Even after so long, the two are still very much in love with each other.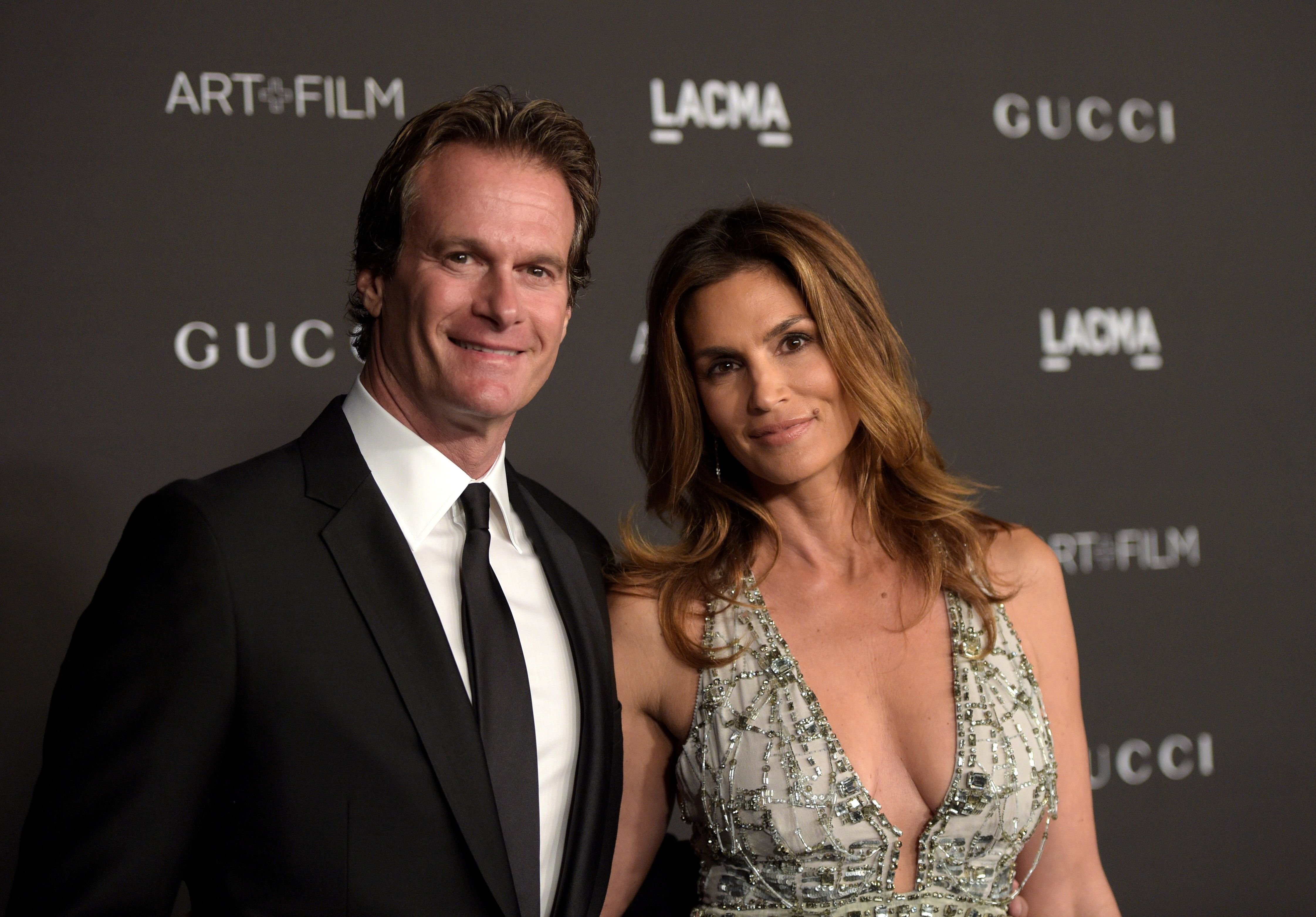 In January, Crawford melted hearts with a cute snap of them on the beach. She wrote: "Us." The picture featured Crawford and Randy cozying up to each other as they sat on the beach, soaking up the sunlight.
Fans were beyond thrilled to see the lovely couple. The post came just days after they reportedly purchased a $10 million waterfront Miami beach home. 
In December, Crawford, who has been enthusiastically sharing glimpses of her life, stunned people with her secrets to beauty and fitness.
She took to Instagram with a video of herself working out and doing some sit-ups and then revealed in her caption that she and Randy have a set-apart time for boxing.
All the exercise and fitness efforts are paying off as she looks breathtaking at 54. Her daughter, Kaia, has undoubtedly inherited that timeless beauty from her, and together, they make little things like chess and everything else beautiful!