Dwyane Wade's Transgender Daughter Zaya Debuts Red Curls after Transforming Her Hair Color
Zaya Wade has debuted another hair color. The 13-year-old took to Instagram sharing new photos of herself rocking red hair and looking incredibly gorgeous!
Dwyane Wade's transgender daughter, Zaya Wade, is sporting a new hair color, and the thirteen-year-old couldn't be more excited to show off her latest look.
Taking to Instagram, Zaya shared a post featuring pictures of herself sporting a bright red hair color as she posed in a sunny outdoor location.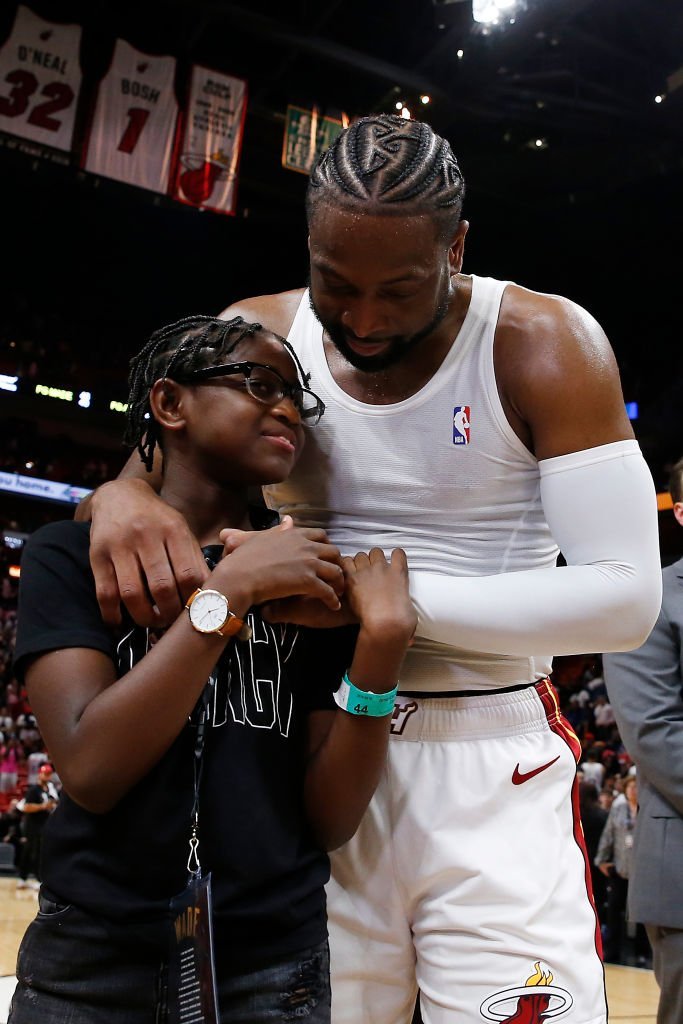 The teenager donned a red top and wrapped herself with a cream-colored fur shawl while flashing a gorgeous smile. She also had on her signature pair of glasses.
With the sun shining bright above her, Zaya's skin sported a subtle glow. The sky was clear and blue, creating a perfect contrast to the teenager's colorful outfit. Captioning the post, she proudly wrote:
"New hair, New feeling❤??."
Zaya's new gorgeous pictures were sure to garner reactions from fans and followers who took to the comments section to leave their thoughts about the teen's new look.
While one user commented that Zaya looked fabulous as always, another complimented her smile. The teen also received comments from her famous dad and stepmom.
In a separate post, Zaya gave fans a glimpse into the process of transitioning her hair color at a salon. The video opened with the teen sitting in a chair while her hair was coated with red dye.
The dye was then washed off, leaving Zaya with a pretty red color. Loving her new look, the 13-year-old could not stop beaming as she checked herself out in the mirror. 
In the caption, Zaya described her day at the salon as long but added that it was fun. She also thanked those at the salon who gave her a new hair color.
Since coming out as a transgender person last year, Zaya has unapologetically embraced her true identity. It won't be wrong to say the 13-year-old is basking in a high level of self-confidence.
Zaya's self-confidence level can perhaps be attributed to the love she has received from her famous dad and stepmom, who have publicly shown support for their daughter.
In celebration of her 13th birthday last June, Union and Wade organized a modern medieval-themed party for Zaya. From pictures shared on social media, the event was all shades of fun.
Wade and Union were also sure to pen touching birthday tributes declaring their love for their daughter. Undoubtedly, Zaya is surrounded by all the love in the world; she simply couldn't have asked for a better family!