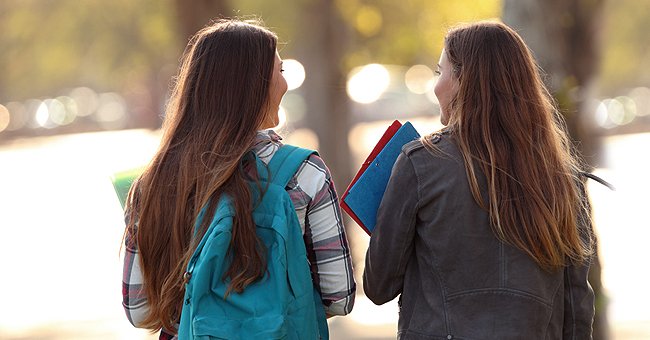 Shutterstock.com
Woman Moves Out after Her Sister Wanted to Triple the Rent Because Their Dad Cut Her Off

It's often said that there is no greater friendship than the one between sisters, but what happens when a sister betrays you? In this story, a young woman finally moved out after her sister betrayed her then tried to triple her rent.
Growing up, Briony and Bertha were inseparable, and with only two years apart, they were often mistaken for twins. The girls talked and sounded the same. They had all the same mannerisms and even dressed the same.
As they got older, their characters began to develop, but they still remained very close. When it was time to head for college, Briony and Bertha ended up attending schools just 20 minutes from each other, meaning they could live together.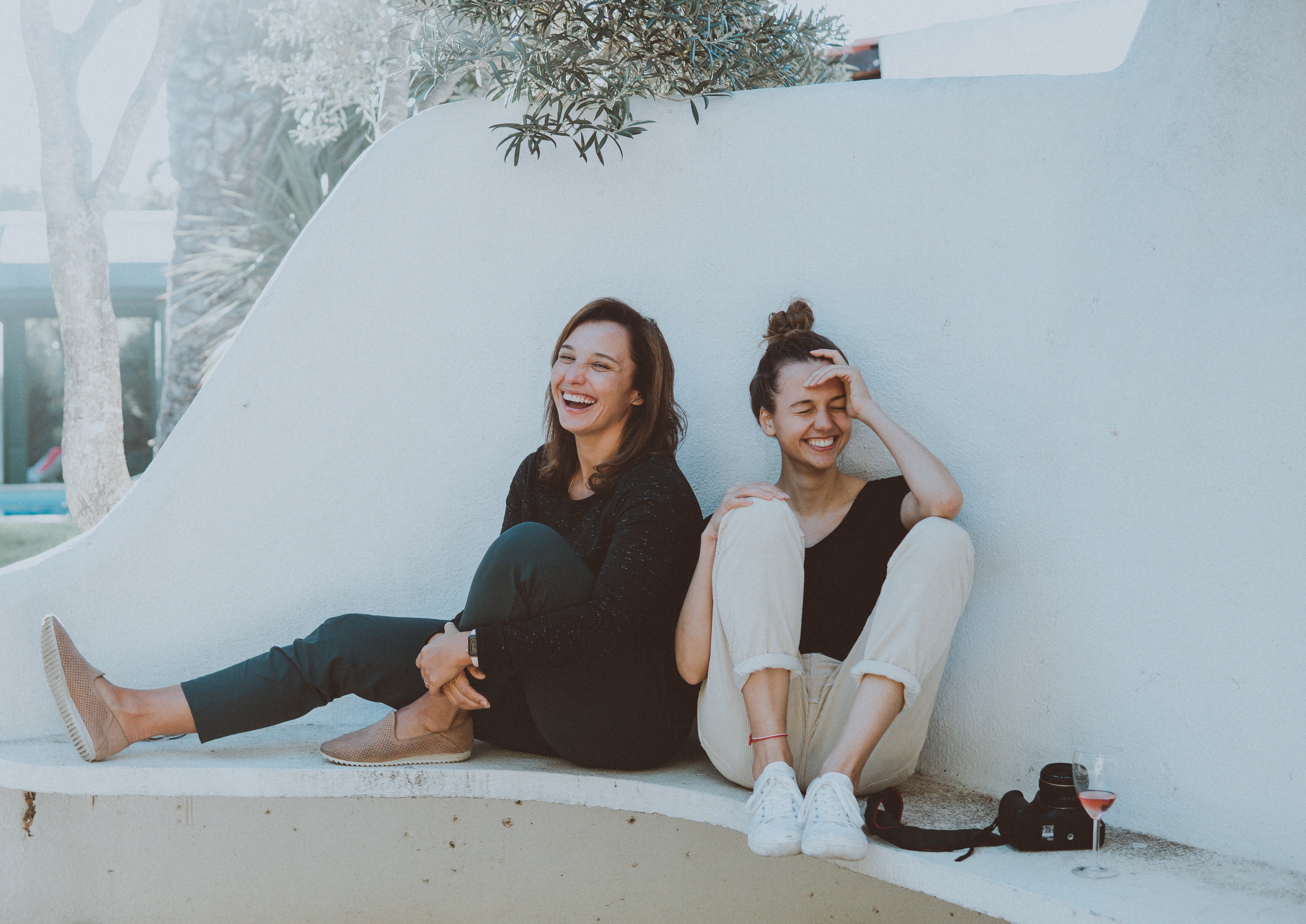 Sisters sitting outdoors, laughing together. | Source: Pexels/Elle Hughes
The sisters were thrilled and began to search for a suitable apartment. Their dad agreed to put up half of the rent so the girls would only pay a quarter each.
They found a cozy two-bedroom apartment in the heart of Philadelphia pegged at a reasonable $1,600 per month. In no time, Briony and Bertha had turned their apartment into a home with cozy sofas, neat antiques, and unique artwork.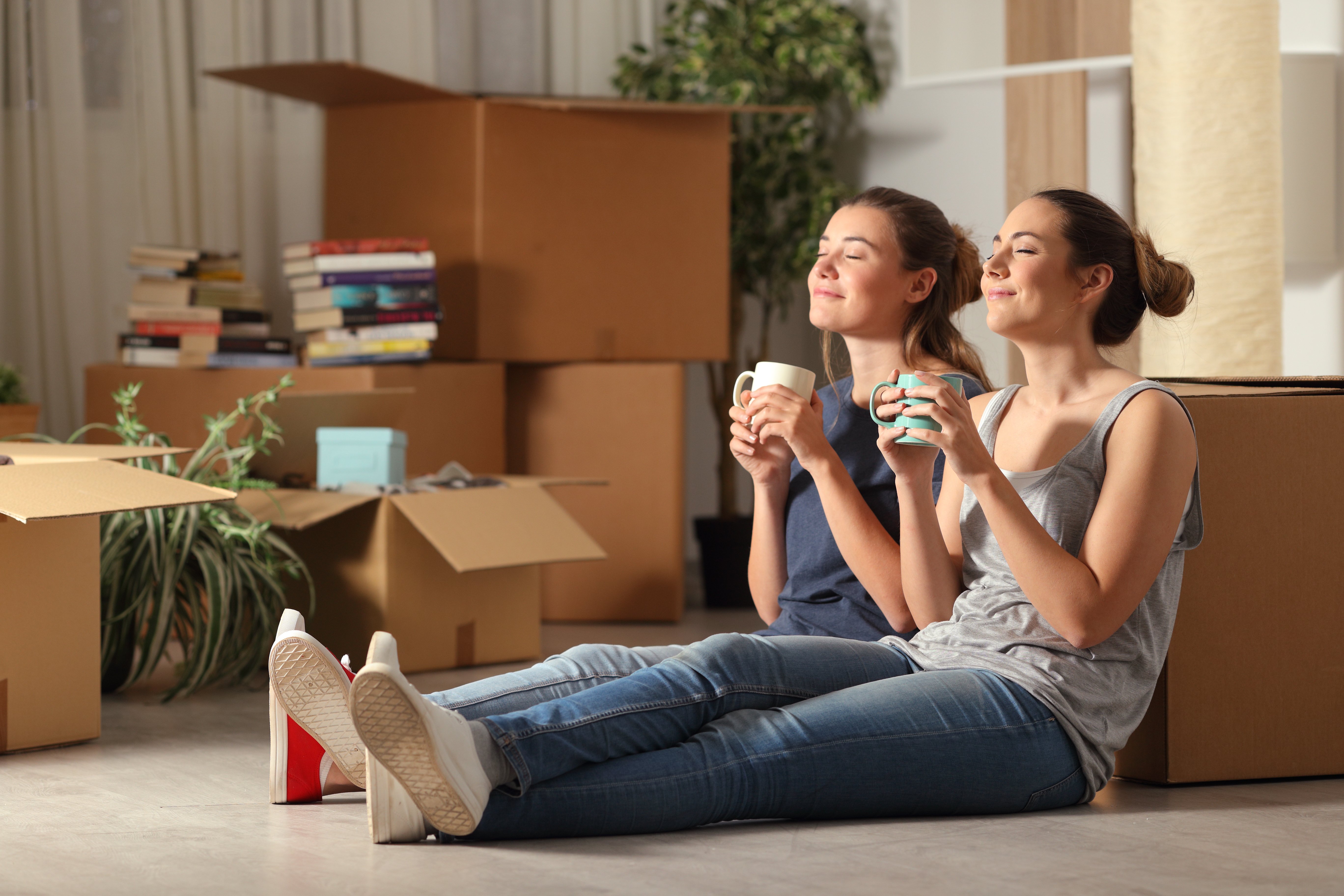 Two young women happily holding mugs while resting from unpacking. | Source: Shutterstock
At school, the sisters were excelling. Bertha was a straight "A" student, making the Dean's list in her freshman year while Briony, the older sister, also made good grades despite keeping a part-time waitressing job.
The girls couldn't be happier with their arrangement, and on family holidays, they drove down three hours to visit their parents and younger sister, Brielle, in Washington.
Over the last year, Briony's boyfriend Todd would tag along for the holidays, but the pair had a huge secret that they kept from her family for a good reason.
Briony's dad had always been very clear about his views on the LGBTQ community. He was extremely homophobic and transphobic, so Briony didn't think twice about hiding the fact that Todd was a transgender man.
Initially, Bertha didn't know either, but she suspected something was going on, so one day, she snooped through her sister's room and found a kit with vials and needles.
Briony and Todd had no choice but to come clean that he was on testosterone for his gender reassignment. Briony begged her younger sister not to tell anyone, especially their father.
Bertha assured her that she'd never speak of it, but two days later, Briony was shocked to see 36 missed calls from her father. She wasn't prepared for the vile words that her dad spewed over the five-minute phone call. He screamed:
"That boyfriend of yours is a girl? I will not use my hard-earned money to put a roof over a lesbian's head. Disgraceful!"
By the time Briony hung up, her face had turned red with anger. "Bertha! How could you?" she yelled across the room. "You promised not to tell dad. You promised me," she added.
Although Bertha denied telling their father, it didn't matter anymore because they were on their own. Their dad had officially cut them off, and they would have to come up with the full $1,600 rent for the next month.
Tensions heightened between the sisters as they realized the magnitude of their financial woes. Both girls would need to come up with $800 by the end of the month, and it was no small feat.
That's when Bertha made the ludicrous demand that Briony pay three-quarters of the rent so she could continue paying the $400 she had always paid. Her reasoning was even more appalling. She said:
"Since it's your fault dad cut us off, you should pay more. I'm paying what I have always paid and that's that."
Briony couldn't believe her sister would turn on her so quickly, especially after betraying her and lying that she didn't tell their dad about Todd. So, she stood her ground and insisted that it was only fair for them to split halfway.
Things got so bad that the girls, once best friends, were no longer on speaking terms. Briony started spending more time at Todd's place to avoid the arguments, and after a few days, Todd asked her to move in with her, and she agreed.
When Bertha found out about her sister's plans, she was furious and called her selfish and cruel for leaving her with only three weeks to come up with the full rent. With no job or help from their dad, she was stranded.
Was Briony the selfish sister? Or was she forced to move out after her sister tried to triple her rent? While you reach a verdict, check out this story about two sisters who couldn't get along.
Please fill in your e-mail so we can share with you our top stories!