Inside Kourtney Kardashian's Kids' Reaction to Her Romance with Travis Barker
With a new man in her life, Kourtney Kardashian also has her three children to think of. Her kids don't seem to mind Kourtney's new boyfriend, Travis Barker, being around more than usual. 
The reality television star Kourtney Kardashian has officially moved on from her ex and father of her three children Scott Disick. Kardashian has been dating the Blink 182 drummer Travis Barker. 
An inside source has revealed how Disick and Kardashian's three children have reacted to Barker's entrance into their lives. There have been some mixed feelings when it comes to the mom moving on.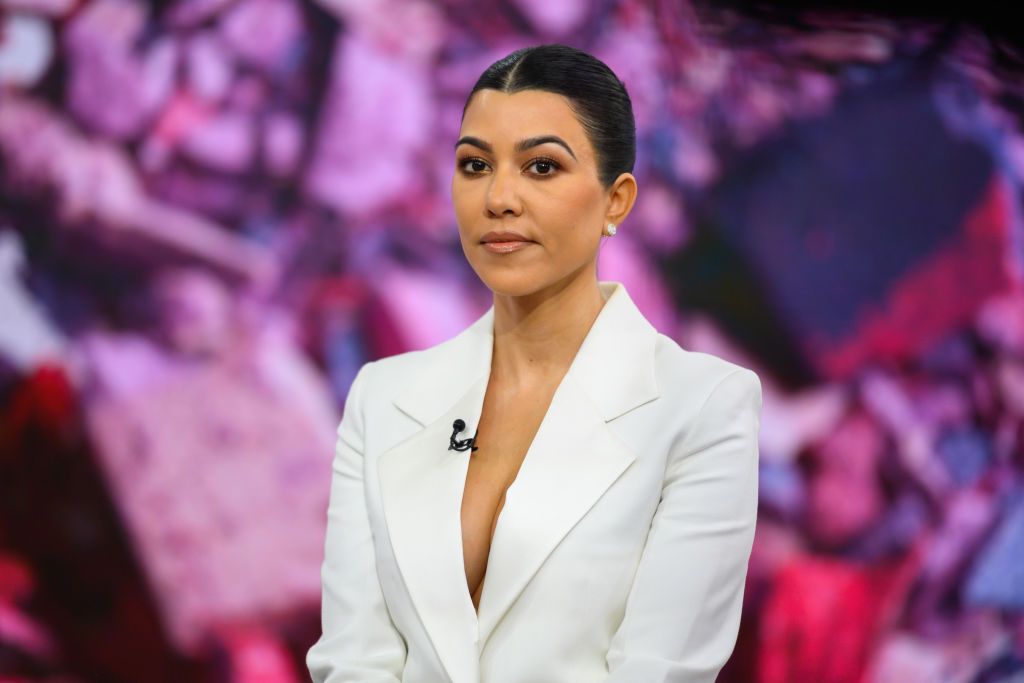 FAMILY FEELINGS
Kardashian's three children  Mason, 11, Penelope, 8, and Reign, 6, play a pivotal role in their mom's life, but it seems as though they aren't too bothered by Barker's new role in Kardashian's life. The source revealed the following: 
"Kourtney's kids just want her to be happy. Kourtney and Travis' relationship is pretty casual and low key right now and Kourtney definitely isn't making it a huge thing with the kids."
The musician is also a father to two children, 17-year-old Landon and 15-year-old Alabama, whom he shares with his ex-wife Shanna Moakler. Being parents is an important aspect that Kardashian and Barker have in common. 
SINCE 2018 
41-year-old Kardashian has known Barker for several years, and the two have been seen spending time together since 2018. Kardashian's family has known her new boyfriend for as long as she has, making his introduction into the family comfortable.
Mason has also been growing a following on TikTok, joining the family's social media reputation.  
Although Barker and Kardashian have not publicly confirmed that they are in a romantic relationship, they were seen together at Kardashian's mom, Kris Jenner's home in Palm Springs, for a weekend getaway, which sparked the romance rumors. 
JEALOUS EXES
There have been mixed reports on how Disick and Moakler have reacted to the new love in their exes lives. Regardless of Disick wanting his children's mother to be happy, it seems he may still be jealous. An insider elaborated, saying: 
"Scott does know that he has the upper hand being the father of Kourtney's kids and that they still have an incredibly special bond."
Barker has also been co-parenting with his ex, but it seems that she has also been on an emotional roller coaster when dealing with her ex-husband moving on with the very famous Kardashian. 
SPOTLIGHT AVOIDANCE
Having had a good portion of her life aired on television on "Keeping Up with the Kardashians," it is understandable that the Poosh founder wants to keep her new love away from the public eye for now. 
Her children have also had to grow up in front of the camera, and fans have loved seeing Mason, Penelope, and Reign go from wearing diapers to being young kids. Mason has also been growing a following on TikTok, joining the family's social media reputation. 
The mom of three may have started as just friends with her musician neighbor, but their relationship's progression has allowed it to occur naturally and at the right time for them. 
It may seem that it took forever for Barker and Kardashian to get together since they were first spotted together, but keeping their kids as their priority and building on their friendship first has laid a solid foundation for their romance.