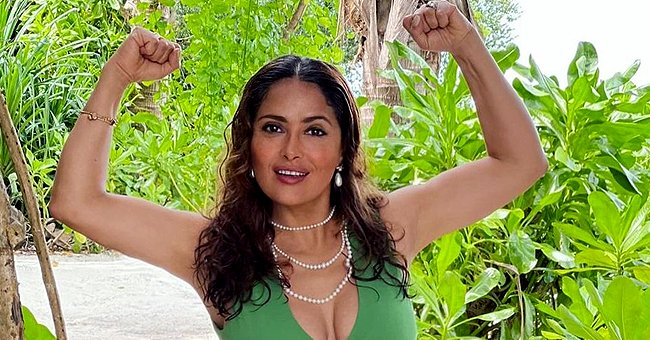 instagram.com/salmahayek
Salma Hayek Shares How She Conquered Her Fear of Snakes While Filming 'From Dusk till Dawn'

Salma Hayek recently opened up about nearly losing her role in "From Dusk Till Dawn." She said she initially refused to dance with the giant yellow snake due to her fear of snakes.
"I have a phobia," Hayek told E! News Daily Pop. "It was not on the script. I agreed to the movie and then, Robert Rodriguez and Quentin Tarantino decided that the dance is with the snake on me."
Hayek claimed that, after she refused to dance with the snake, the director and writer were willing to find someone who would. Instead of quitting the role, Hayek chose to come to terms with it.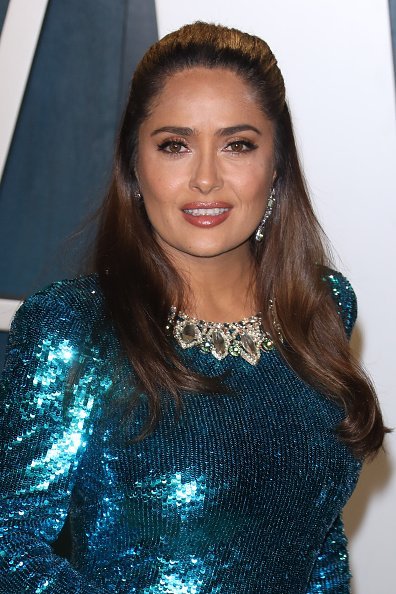 Salma Hayek at Wallis Annenberg Center for the Performing Arts on February 09, 2020 in Beverly Hills, California. | Photo: Getty Images
"Frankly, I really needed to pay the rent," she said. Hayek, who married business tycoon François-Henri Pinault in 2009, continued to reveal that her research helped her deal with her fear.
Hayek was recruited to star in the 1996 horror film after she helped Rodriguez accomplish a favor. Rodriguez and Tarantino needed a stripper for the anthology film "Four Rooms" at the time.
Before the start of the filming, Rodriguez reached out to Hayek. The filmmaker told her all she had to do was put on a bathing suit, and that they will never see her face.
Hayek said during a Role Recall interview with Yahoo Entertainment in 2017 that Tarantino wrote her the part in "From Dusk Till Dawn" from a dance she had performed.
Because she was Mexican, the star was told she would never make it in Hollywood.
Hayek first rose to stardom in the late 1980s with TV and film roles in Mexico. In the early 1990s, the actress had moved to Los Angeles to follow her dream as a film star.
Though, switching to an English-language audience in the United States would not happen without numerous critics. Hayek said she had been told her acting career would die at mid-thirties.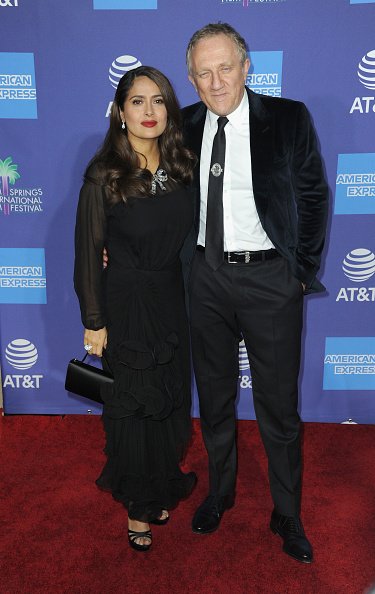 Salma Hayek and François-Henri Pinault at Palm Springs Convention Center on January 2, 2020 in Palm Springs, California. | Photo: Getty Images
Because she was Mexican, the star was told she would never make it in Hollywood. Now Hayek has blazed a trail among all those who doubted her with remarkable roles in many hit movies.
Hayek first made a name for herself in the United States in the movie "From Dusk Till Dawn." She has gone on to star in such films as "Fools Rush In," "Breaking Up," "Frida," and "54."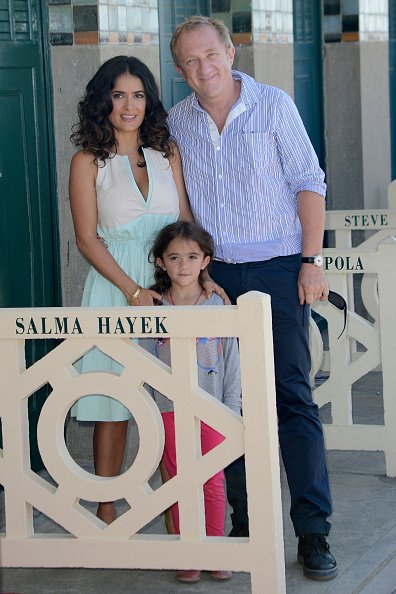 Salma Hayek, Francois Henri Pinault, and their daughter Valentine in Deauville, France, 08 September 2012. | Photo: Getty Images
Meanwhile, the award-winning actress has recently begun wearing her hair in its natural state more often. She has posted photographs showing her with wavy hair.
The ageless star has previously talked about her natural hair color in interviews. Hayek also has been sharing throwback photographs from her holiday vacations.
Please fill in your e-mail so we can share with you our top stories!