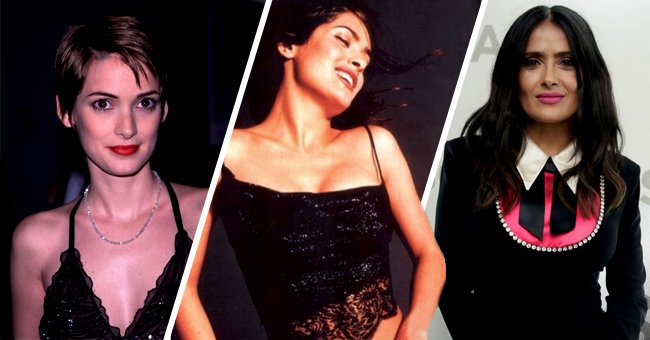 instagram.com/salmahayek GettyImages
Salma Hayek Shows Striking Resemblance to Winona Ryder in a Throwback Photo

Mexican actress Salma Hayek shared a throwback photo of herself on social media, in which she bears a striking resemblance to renowned actress Winona Ryder.
Salma Hayek, who turned 54 in September, recently uploaded on Instagram a photo of herself from the '90s and asked her 16.6 million followers a question.
"Back in the day they used to say I'll looked like Winona Ryder, what do you think? [sic]" wrote Hayek, whose breakthrough role was in the 2002 film "Frida."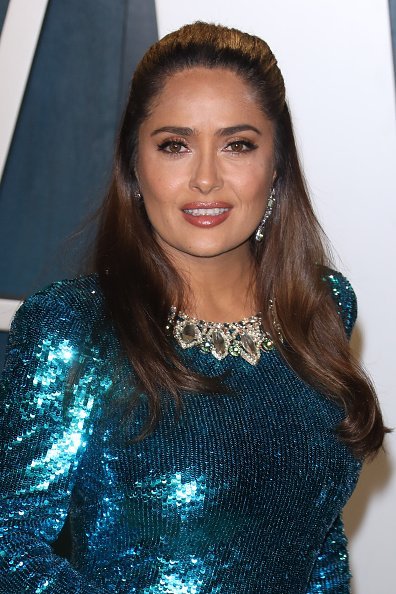 Salma Hayek at Wallis Annenberg Center for the Performing Arts on February 09, 2020 in Beverly Hills, California. | Photo: Getty Images
Needless to say, the actress's avid fans immediately flooded the comments section of her new social media update that already amassed over 295,600 likes as of this writing. Some fans agreed that Hayek does look like Ryder. One fan wrote:
"Identical. First thing I thought without even reading."
Another fan added, pointing out that she and Ryder have the same eyes, which the fan described as "expressive." Meanwhile, there are also fans who say Hayek is more beautiful than Ryder.
In the past, the brunette beauty has been open about her diet and fitness routine. As reported by Hola!, she has posted on social media her breakfast recipe, which usually includes vegetables and fruits.
On her juice website, "Cooler Cleanse," Hayek shared that she turns to food for comfort when she feels stressed. After doing a juice cleanse, the actress said that she's motivated to eat healthier.
Hayek previously discussed her natural hair color in an interview.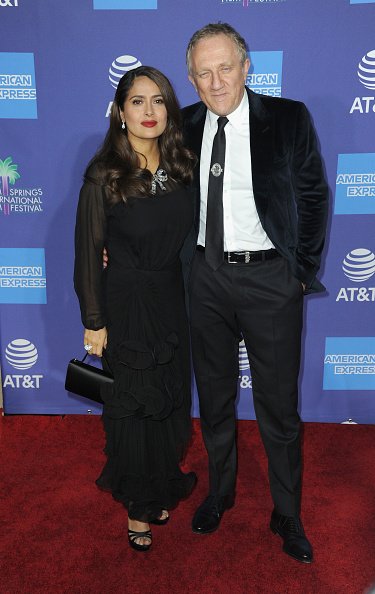 Salma Hayek and François-Henri Pinault at Palm Springs Convention Center on January 2, 2020 in Palm Springs, California. | Photo: Getty Images
Meanwhile, the award-winning actress has recently been embracing her natural hair more and more. Hayek has been posting photos of herself with wavy hair, according to Hello Magazine.
The ageless star has also been sharing several throwback snaps from her holiday now that she is back in London. Hayek previously discussed her natural hair color in an interview.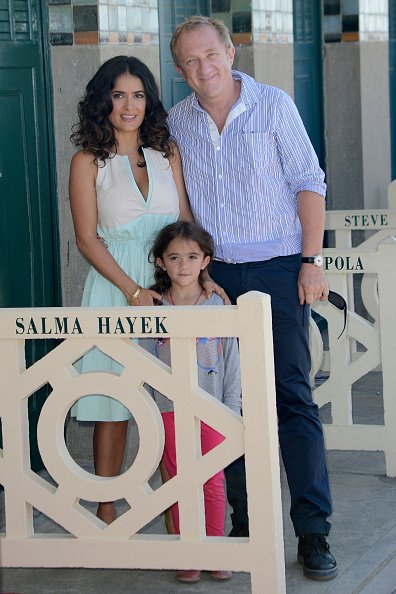 Salma Hayek, Francois Henri Pinault, and their daughter Valentine in Deauville, France, 08 September 2012. | Photo: Getty Images
Hayek, who only dyes her hair for work, confessed that she prefers to keep it natural when she can. She has posted pictures several times, showing her white hair.
The award-winning actress has been married to French billionaire Francois Henri Pinault since 2009. The pair shares one child, daughter Valentina, whom the actress gave birth to at 41 years old.
In September, Hayek took to social media to share a heartwarming post, celebrating Valentina's 13th birthday. In her post, the actress called Valentina her "greatest teacher," "greatest joy," and her "greatest hope."
Hayek first met her husband, Pinault, at a gala at the Palazzo Grassi in Venice in 2006. In March 2007, they shared the news of the actress' pregnancy. At the time, the couple also announced their engagement. They exchanged their wedding vows in 2009.
Please fill in your e-mail so we can share with you our top stories!