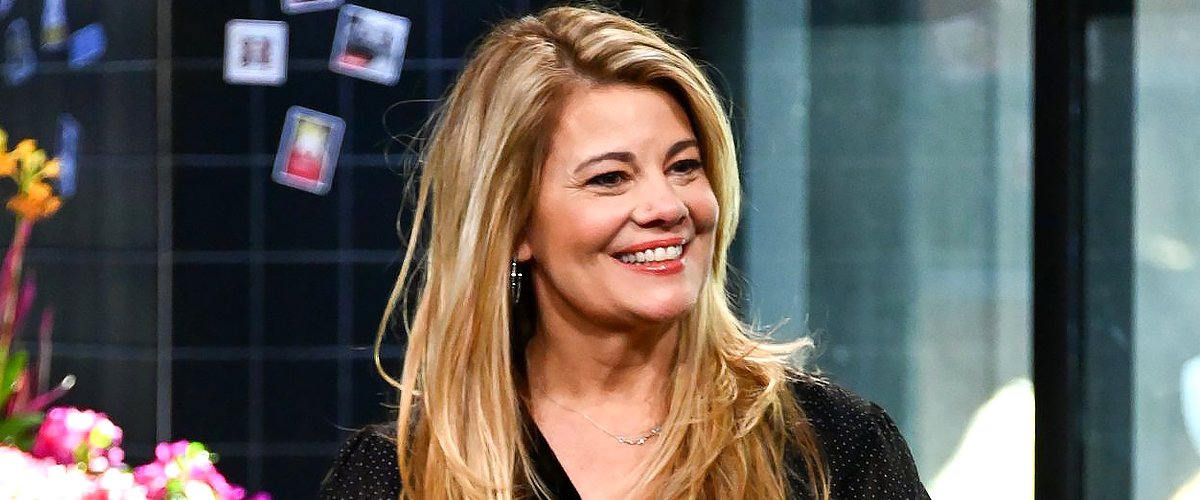 Getty Images
Famous Parents Who Prefer Strict Rules for Their Raising Kids

Some celebrity parents like Shaquille O'Neal, Jennifer Lopez, Kate Hudson, and T.I. Harris are raising their children the old-fashioned way with lots of rules and discipline.
Celebrity parents are no different from any other parent, and each has his or her own parenting style. Some may be easygoing, others outright permissive, and some are strict disciplinarians who set out strict rules.
Among the celebrity moms and dads who believe in making their kids toe the straight and narrow are reality stars, movie icons, pop singers, sportsmen -- but they all have one thing in common. They believe boundaries in setting boundaries and responsibility.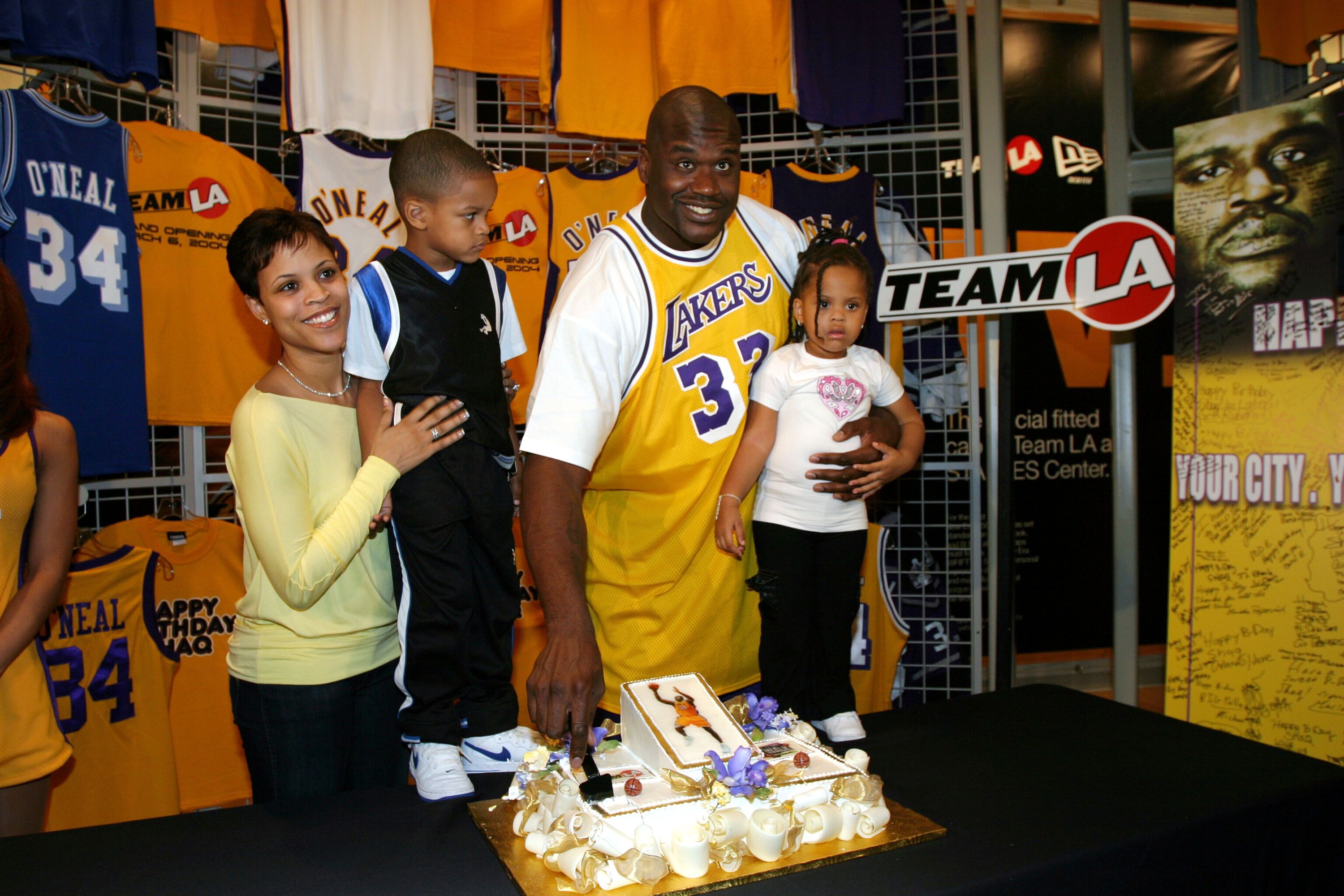 Shaquille O'Neal with ex-wife Shaunie and his children Shareef and Amirah at the opening of Team LA Store in 2004 in Los Angeles, California | Source: Getty Images
SHAQUILLE O'NEAL
According to NBA icon Shaquille O'Neal, who shares five children with ex-wife Shaunie -- Miles, 24, Shareef, 21, Amirah, 19, Shaqir, 17, and Me'arah, 14, being a father is all about being a disciplinarian. Shaq has definite rules for his beautiful daughters.
The basketball legend has declared that boys are out of bounds, and the two girls are not allowed to date until their 25 years old. Of course, making sure they don't is quite another matter, especially once they are in college.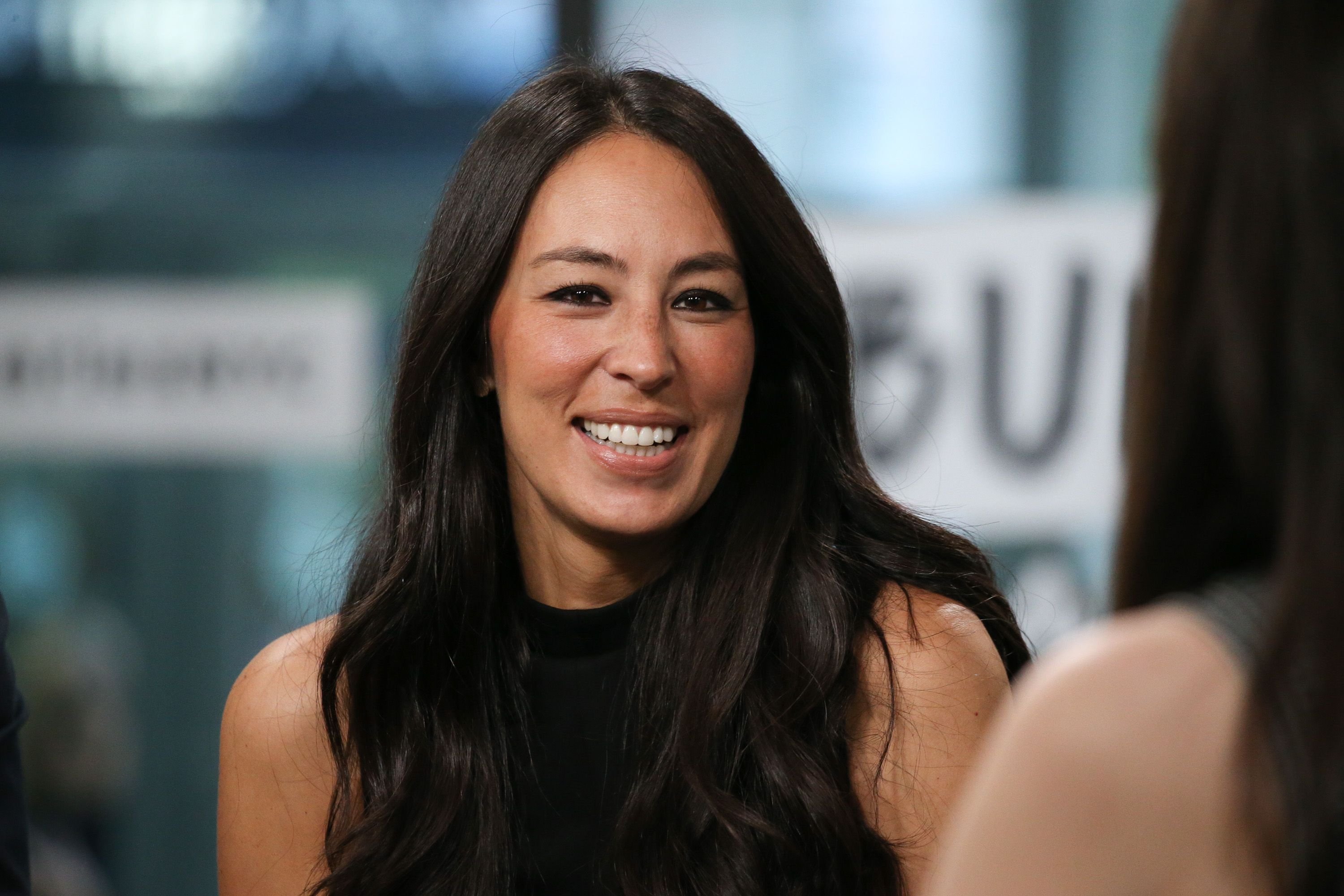 Joanna Gaines at Build Studio in October 2017 in New York City | Source: Getty Images
JOANNA GAINES
"Fixer Upper" decor guru Joanna Gaines is sweet, warm, and lovable, but apparently not when she has her mom-hat on. Joanna, who shares six children with her husband of 17 years Chip Gaines, describes her parenting style as "drill sergeant."
Chip and Joanna have one rule that would horrify most teens. They have declared that none of their children, Crew, 2, Emmie, 11, Duke, 12, Ella, 14, and Drake, 16, will get a cell phone until they go to college.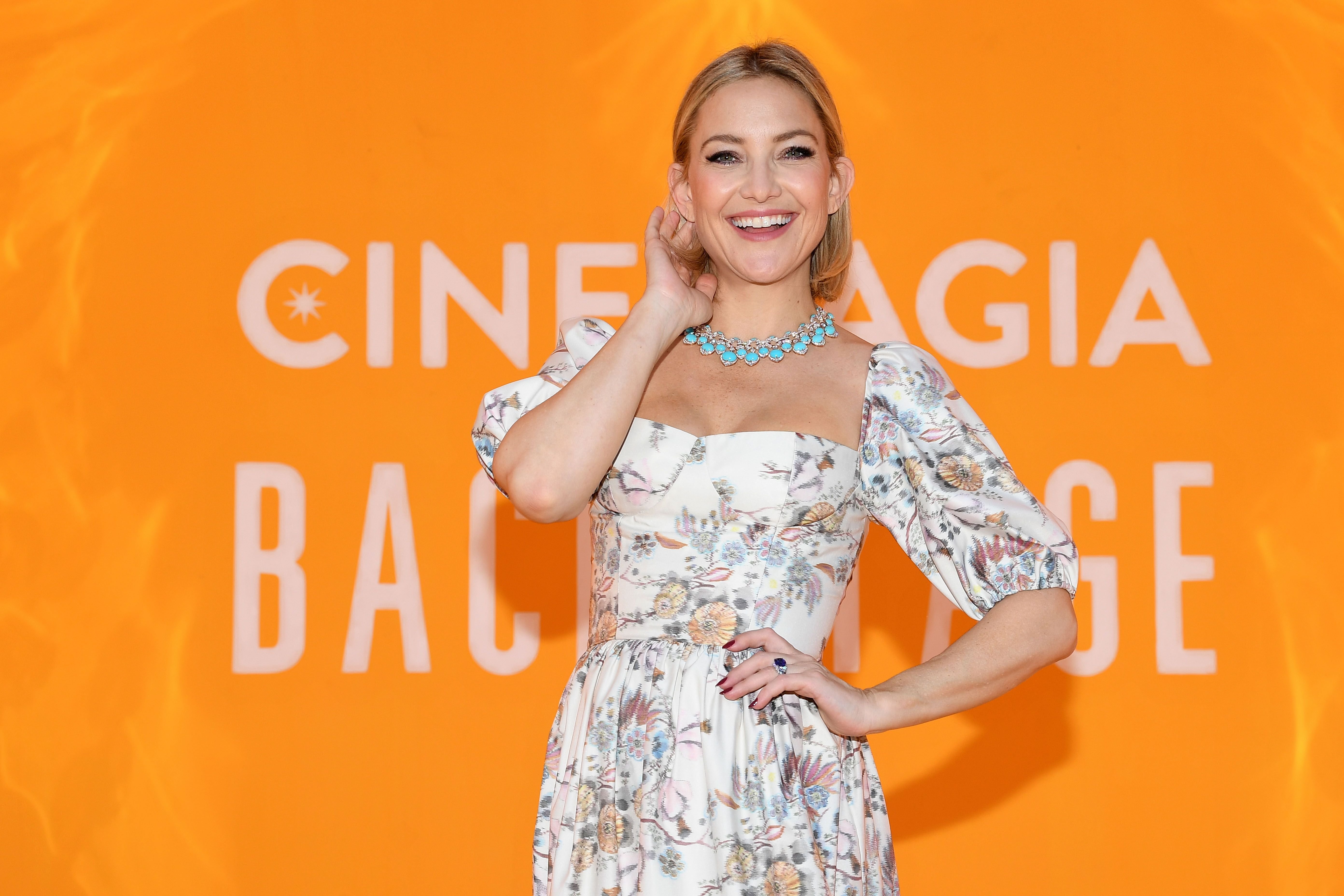 Kate Hudson at the Bvlgari Hight Jewelry Exhibition in 2019 in Capri, Italy | Source: Getty Images
KATE HUDSON
Actress Kate Hudson has revealed that she grew up with plenty of discipline imposed by mom Goldie Shawn and step-dad Kurt Russel, and since it worked for her -- though she probably didn't enjoy it -- is using the same philosophy to raise her children.
Hudson has three children: Rani Rose Hudson Fujikawa, 2, Bingham Hawn Bellamy, 9, and Ryder Robinson, 17. Hudson describes herself as a "fun mom" who nonetheless demands her children do their bit -- no chores, no allowance.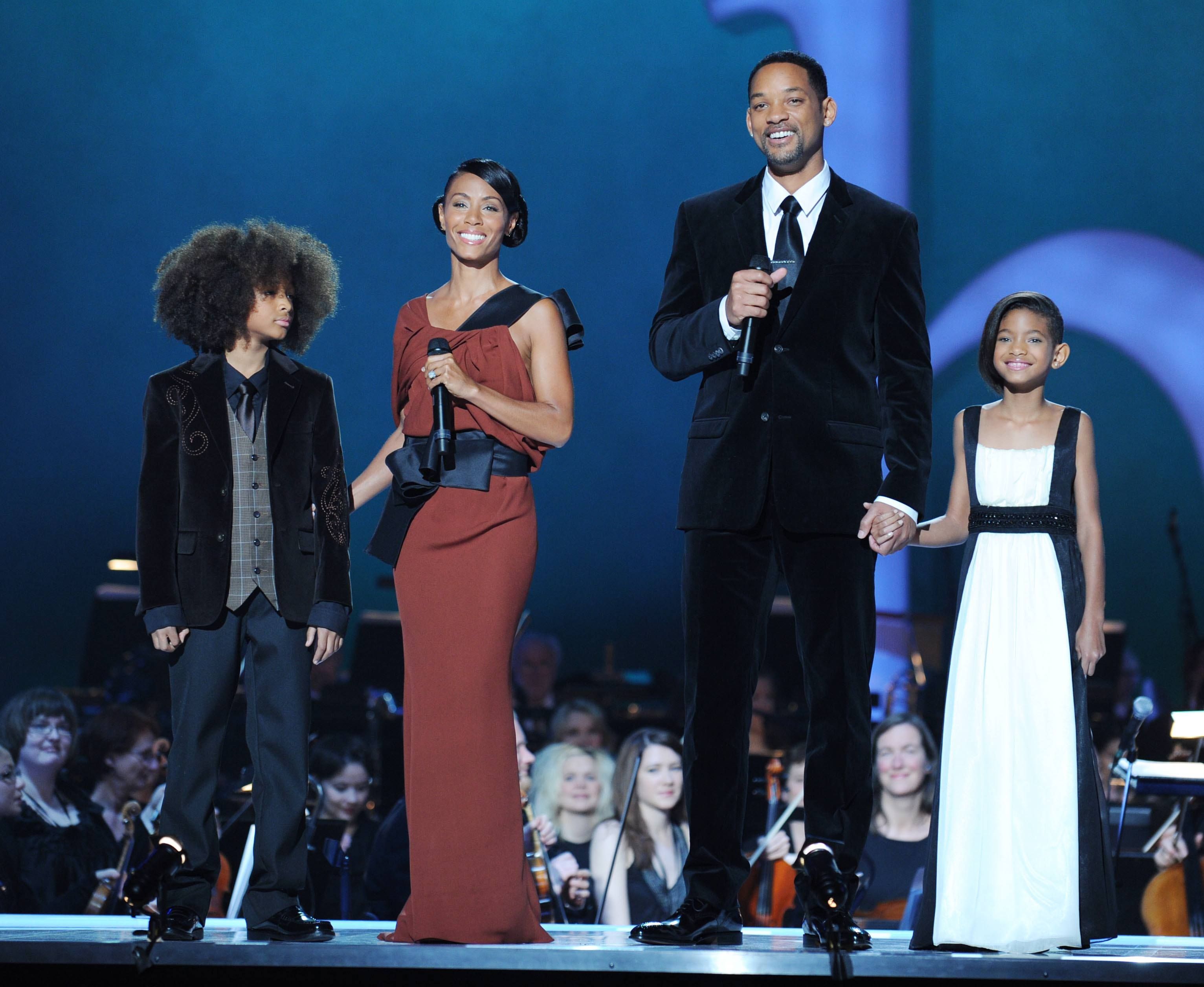 Jade Pinkett Smith and Will Smith with Jaden and Willow Smith at the Nobel Peace Prize Concert in 2009 in Oslo, Norway | Source: Getty Images
WILL & JADA PINKETT SMITH
Famously devoted couple Will and Jada Pinkett Smith share two children, Jaden, 22, and Willow, 20. Jaden and Willow are now all grown up and have become admirable young adults, devoted to giving back to the community.
Will has revealed that although he and Jada did not believe in punishment, they do believe in demanding that their children take responsibility for their actions, and face the consequences of their mistakes.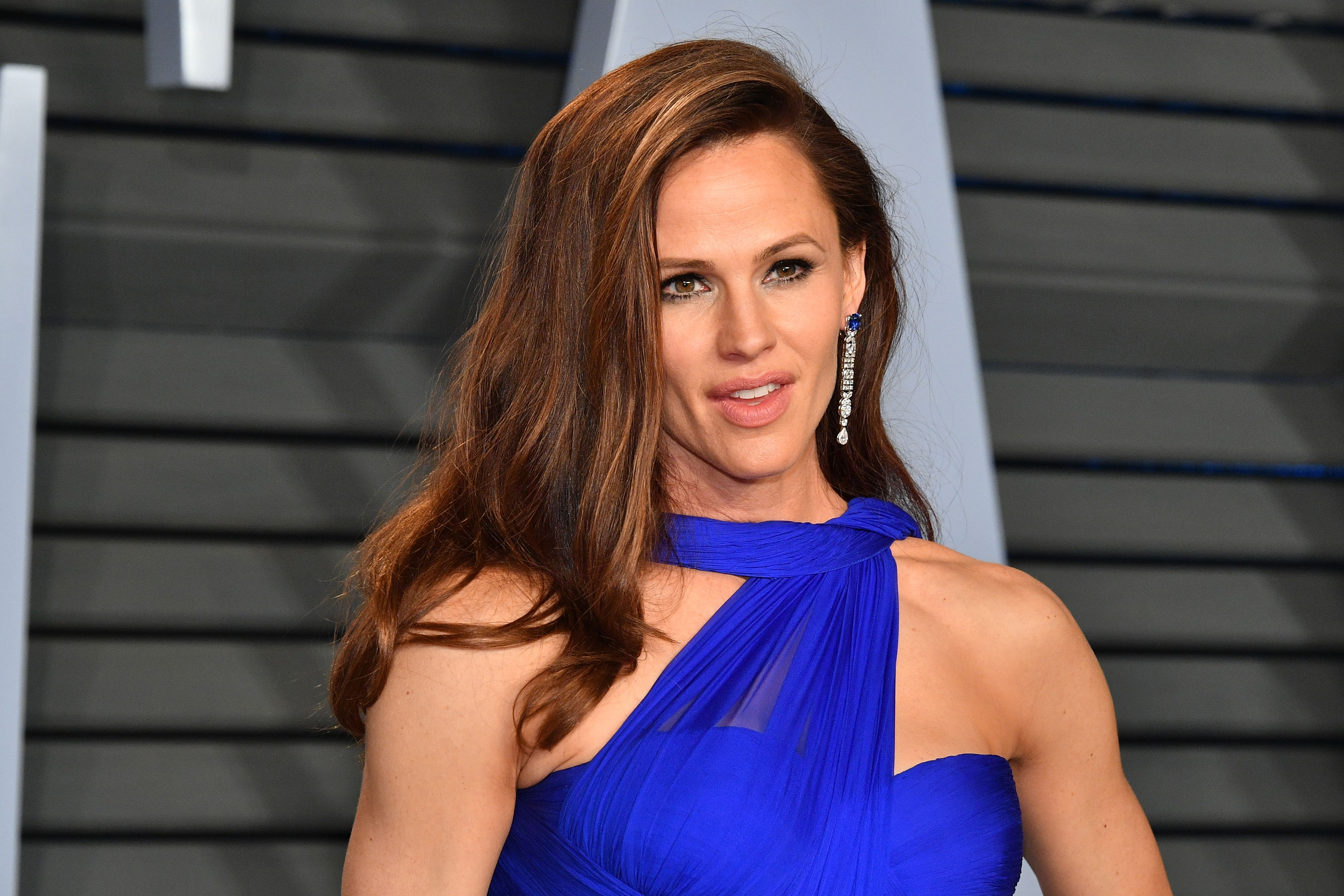 Jennifer Garner at the 2018 Vanity Fair Oscar Party in Beverly Hills, California | Source: Getty Images
JENNIFER GARNER
"Pearl Harbor" actress Jennifer Garner shares three children with ex-husband Ben Affleck, Samuel, 8, Seraphina, 12, and Violet, 15. Garner is strict about one thing: she is determined that her children must eat right.
The trio is not allowed to eat junk food, so no KFC, McDonald's, or Pizza Hut for the Garner Affleck kids, but mom does make sure to make the healthy food they eat as colorful and fun as possible, but without the fries.
Candace has confessed that when they were young her children were occasionally spanked.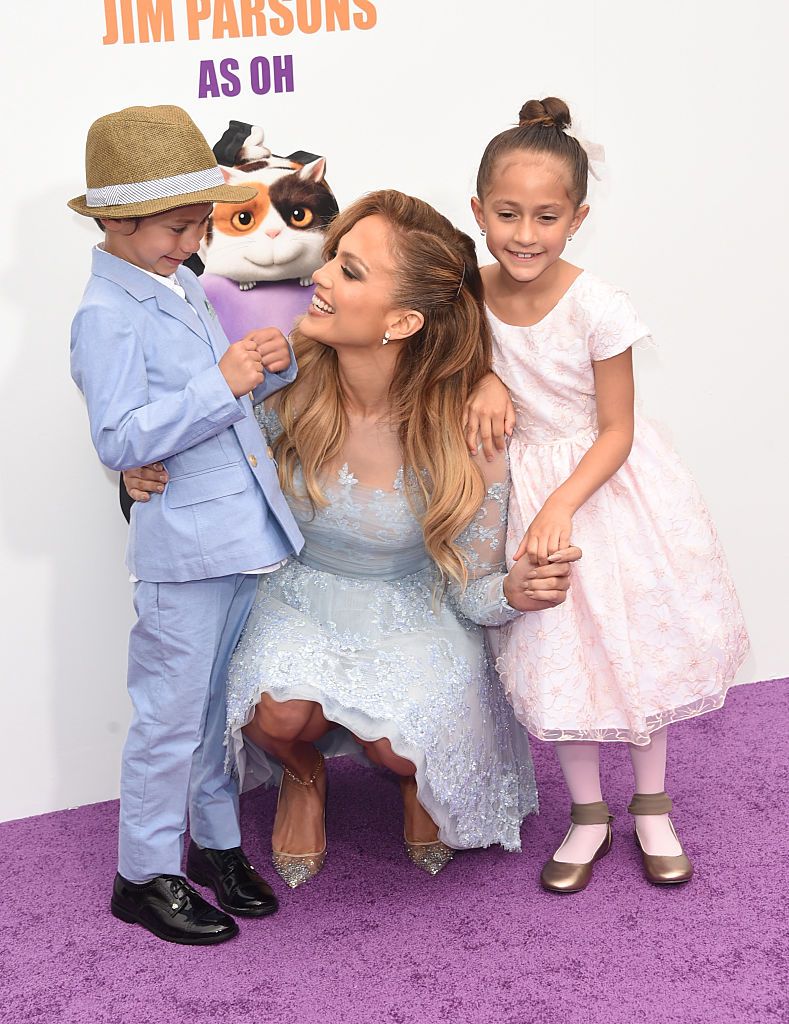 Jennifer Lopez (with twins Emme and Max at the premiere of "HOME" in 2015 in Westwood, California | Source: Getty Images
JENNIFER LOPEZ
Megastar Jennifer Lopez is all about setting boundaries and making sure her twins, Emme and Max, 12, whom she shares with ex-husband singer Marc Anthony, concentrate on what really matters: their education. Lopez revealed:
"They don't get to use their iPads during the week or play video games or anything because it's school time."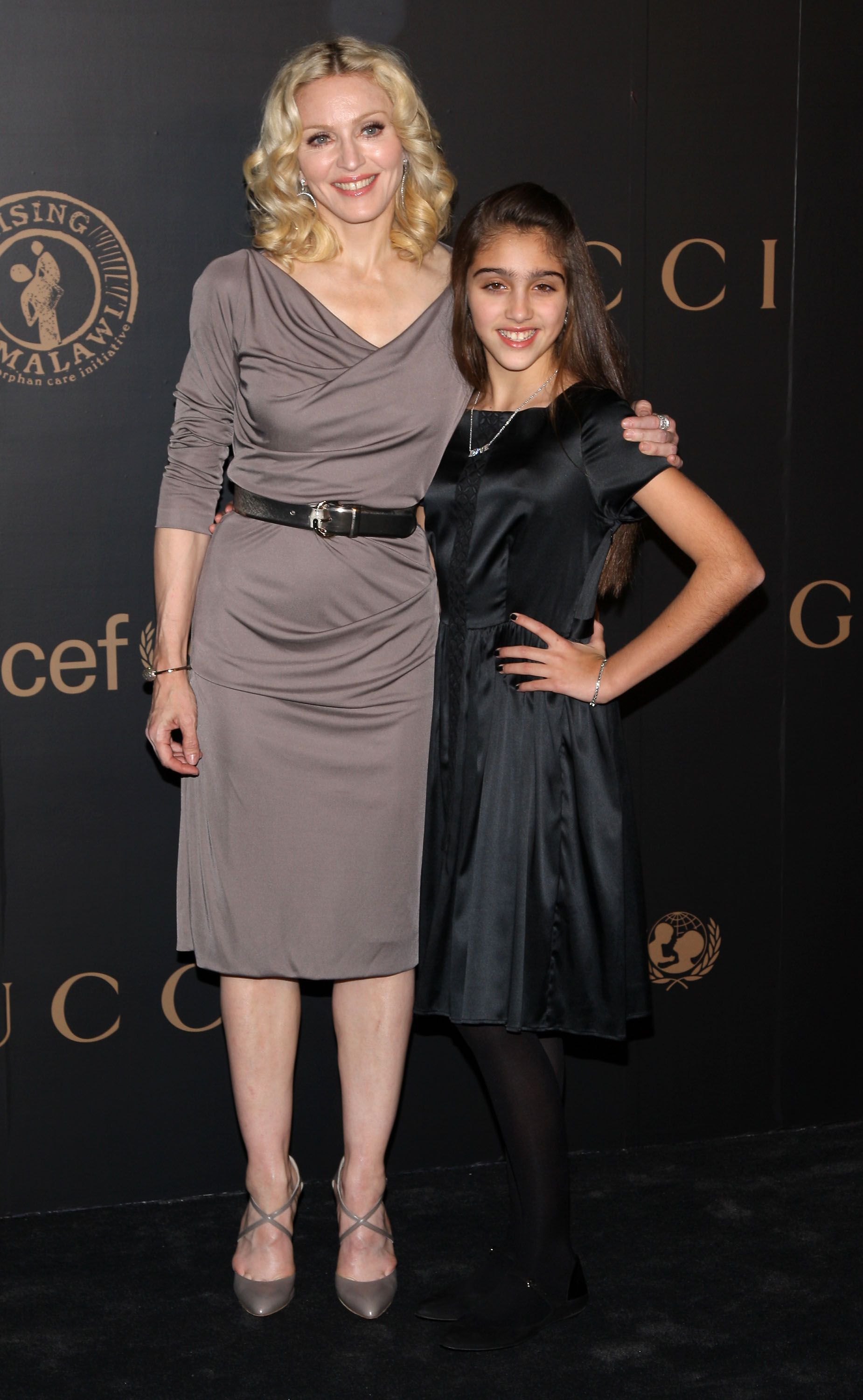 Madonna and her daughter Lourdes Maria Ciccone Leon at the Mercedes-Benz Fashion Week Fall 2008 in New York | Source: Getty Images
MADONNA
Fans may be surprised to learn that pop icon Madonna is strict with her oldest daughter Lourdes whom she shares with her ex-boyfriend, dancer Carlos Leon. The "Like a Virgin" singer revealed that Lourdes isn't allowed junk food and late-night TV. She said:
"No boys for Lourdes until she's 18 years old."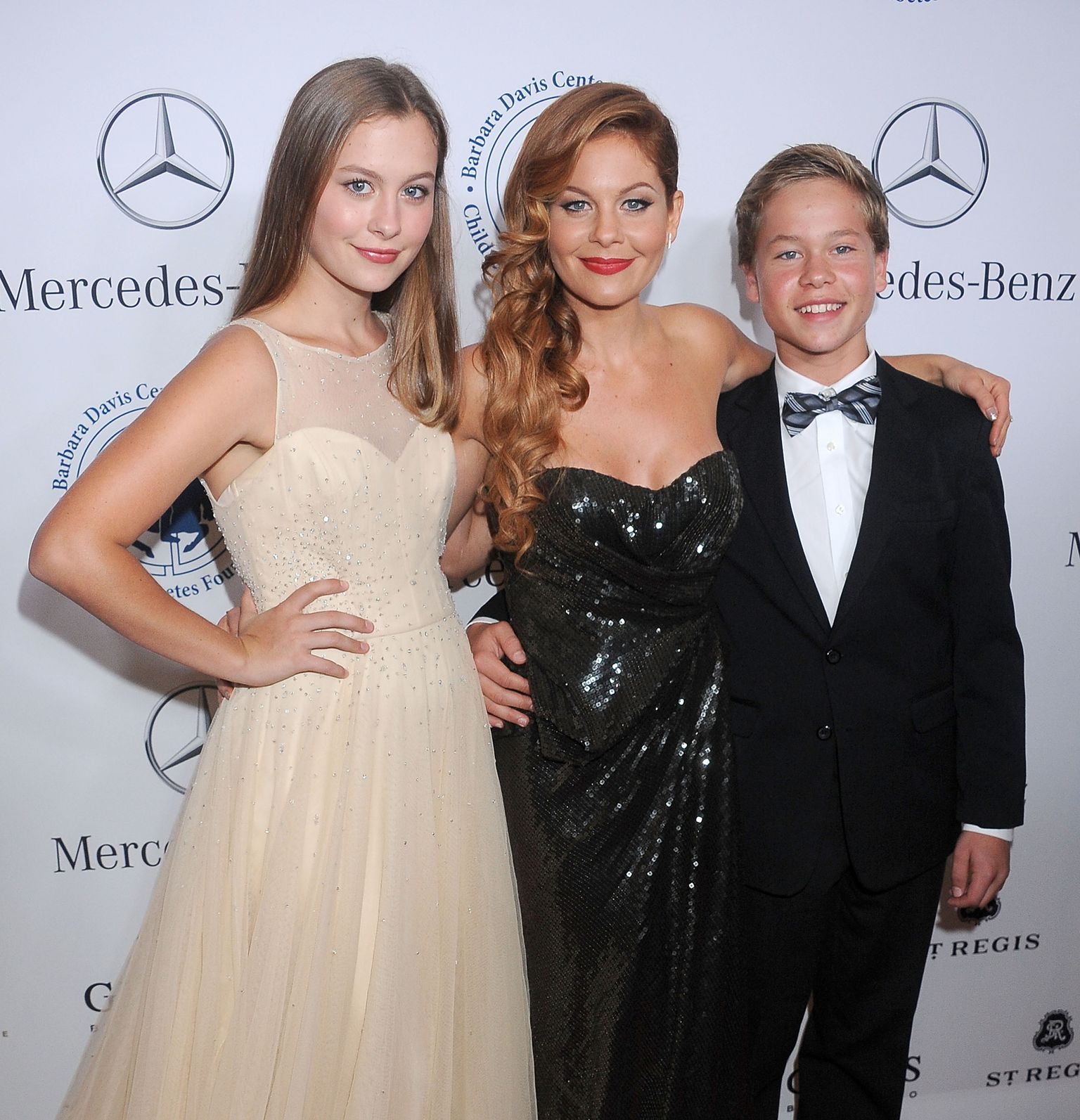 Candace Cameron Bure with son Lev and daughter Natasha at the 2014 Carousel Of Hope Ball in Beverly Hills, California | Source: Getty Images
CANDACE CAMERON BURE AND LISA WHELCHEL
"Full House" actress Candace Cameron Bure has three children whom she shares with husband Valeri Bure, Natasha, 22, Lev, 20, and Maksim, 19. Candace has confessed that when they were young her children were occasionally spanked.
"Facts of Life" actress Lisa Whelchel has revealed that when her now grown-up kids Clancy, 28, Haven, 29, and Tucker, 31 were naughty she'd place hot sauce on their tongues as a punishment they would not forget.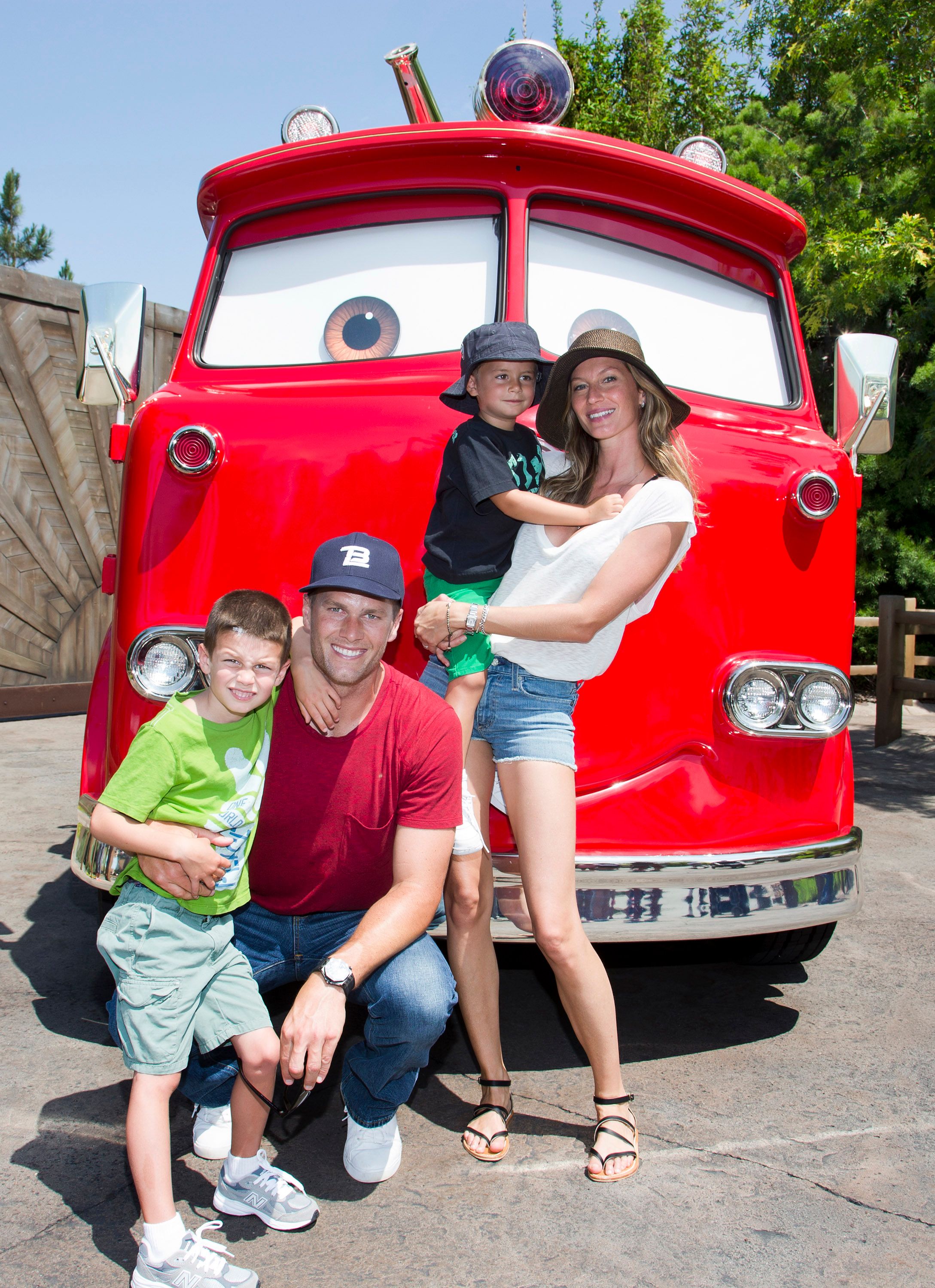 Tom Brady and Gisele Bundchen, with their sons Benjamin, and Jack at Disney California Adventure park in 2013 in Anaheim, California | Source: Getty Images
TOM BRADY
Tampa Bay Buccaneers star quarterback Tom Brady is married to top model Gisele Bündchen, and the couple share three children: sons Benjamin, 11, and John. 13, and daughter Vivian, 8.
The NFA icon revealed that he is a disciplinarian and keeps his boys in line, but has a hard time keeping his daughter to the straight and narrow. Brady confessed that Vivian wraps dad around her little finger, and Bündchen has to urge him to be tougher.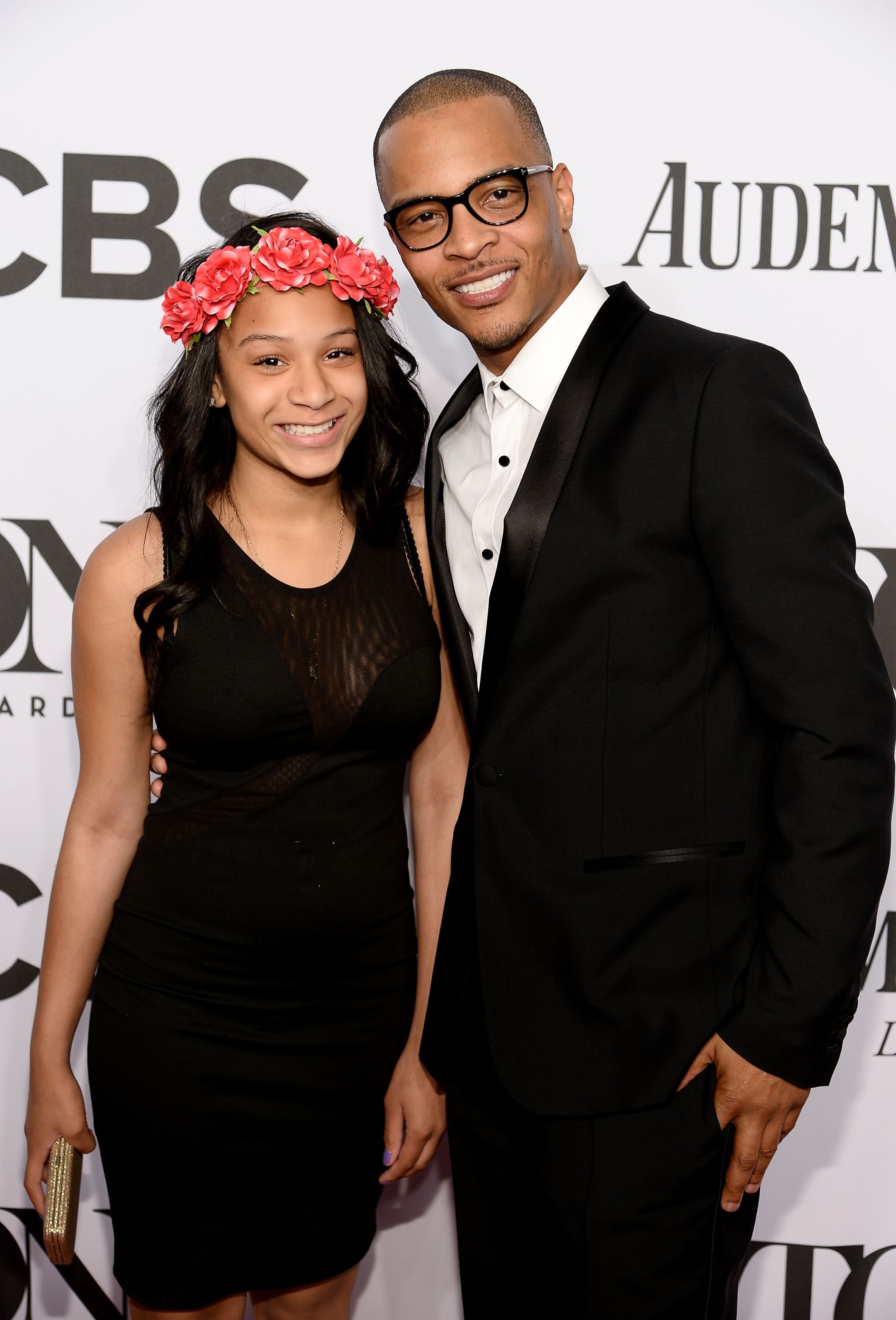 T.I. Harris and daughter Deyjah at the 68th Annual Tony Awards in 2014 in New York City | Source: Getty Images
T.I. HARRIS
In 2019 Rapper and reality star Tip T.I. Harris incurred the wrath of the public over his parenting style when he revealed that he took his daughter Deyjah, the 18, to an annual doctor's appointment to check on her virginity.
As it turned out Harris was so castigated that he ended up on Jada Pinkett Smith's table talk apologizing to his daughter for overstepping the boundaries between being a strict dad and being oppressive.
Please fill in your e-mail so we can share with you our top stories!