Rebecca Black's 'Friday' Song Marks Its 10th Anniversary — What Happened to the Singer?
At 13 Rebecca Black made a video of her first song "Friday" which went viral, and was considered by critics "the worse song ever" -- ten years later her life is very different.
Back in 2011 Rebecca Black, a teenaged aspiring singer/songwriter convinced her mother, Georgina Kelly, to finance a music video of a song she had written, "Friday."The video went viral and has now surpassed 149 million views on YouTube.
As it turned out, "Friday" became a hit not because it was fun and catchy, but because it was so abysmally bad. The 13-year-old was vilified, despised, and crushed. But Rebecca bounced back.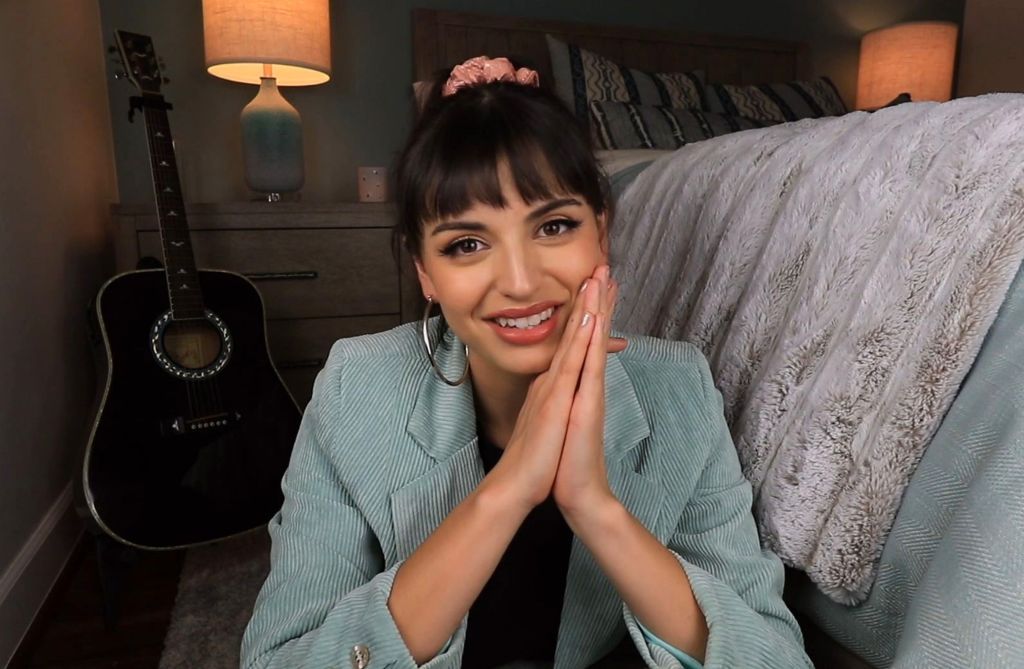 FRAGILE
It's hard to imagine how the crushing scorn of the world for what was a sweetly awkward, amateurish little song can come down on the head of a vulnerable young girl. Black received abuse that ranged from targeting her voice to her "fat," to ridiculing the song.
The avalanche of hate was overwhelming and even included death threats. It was cyberbullying at its finest and on a scale never seen before. Sadly, it didn't stop online. Black's at school the students joined the fun.
Rebecca performed at a university campus and was stunned to have a rendition of "Friday" received with thunderous approval.
BULLYING
The students made teasing and bullying Black one of their daily chores. The bullying was so devastating that Black's mother took her out of the private school she attended. and started home-schooling her. Black commented:
"When you say that stuff to a little girl or a boy or person, it sticks with them forever."
DEPRESSION
The result of the negative attention was the deepening of the natural teenage angst most kids go through at that age into depression and crippling anxiety. Black had become a joke to the world and nothing could be more destructive for a vulnerable teen.
Worse of all, Black confessed, was the well-meaning advice from people who believed that "Friday" was the best she could ever achieve, and all that she was. The advice ranged from "learn to laugh at yourself," to "work on changing your image."
UNRELENTING
One of the tropes quoted at Black was that "it would pass," people would forget, and in a few months life would be back to normal. It wasn't. Black was still being pelleted with insults and food in high school at 17.
When she bravely tried to further her singing career at 19, producers refused to work with her. It looked as if Black would never overcome the fame she'd achieved at 13. Then 9 years after "Friday," Black shared a post on Instagram.
BACK IN STYLE
Black shared a snap that showed herself sitting on her bed in a black dress and red knee-high boots. Gone was the puppyish teenager from the "Friday" video. Black is svelte, glamorous, with her hair cut into a sophisticated bob and razor-sharp bangs.
Rebecca Black is beautiful, when she sings her voice is crystal clear, haunting, and in perfect pitch. But she hasn't attempted to shed "Friday" or leave her history behind. On the song's tenth anniversary, she dropped a remix of her old video.
FACING THE WORLD
Black faced down the world again, unafraid and unashamed and no one could find anything to deride in the mature Rebecca. Rebecca performed at a university campus and was stunned to have a rendition of "Friday" received with thunderous approval.
Time has transmuted her song into popular culture, a nostalgic relic from a longed-for past for her audiences. After all, the bullies also grew up, and many will be facing the reality of passing time -- but few will be dealing with it as bravely as Black at 13.
LGBTQ ICON
Throughout the dark days, there was one community that stood by Black and offered her support. The LGBTQ community, well versed in dealing with censure, bullying, and exclusion came out in Blacks defense.
Black, who bravely moved out on her own at 18 is now 23 and forging a new powerful, empowered identity that embraces the fragile girl she once was. Black has revealed that she is a member of the LGBTQ community and has dated both men and women.
The transformation of Rebecca Black heralds a new age of hope for the many who have been targeted by bullying. Black has reached out against and again to fellow sufferers, offering strength and comfort. Black is a woman to watch, a woman with star quality, and a brilliant future ahead of her.