Miranda Lambert Announces 1st Concert in over a Year & It Will Adhere to Strict COVID Protocols
Country fans are in for a treat as Miranda Lamber announces her first upcoming concert in over a year. The event will reportedly adhere to stringent measures of coronavirus.
Grammy award winner Miranda Lambert took to Instagram and enthusiastically shared how she cannot wait to entertain Texas residents. The post garnered over 70,000 likes.
Along with the concert cover photo, she wrote, "First concert in over a year. Texas, I cannot wait to come home." She added a heart emoji in the process.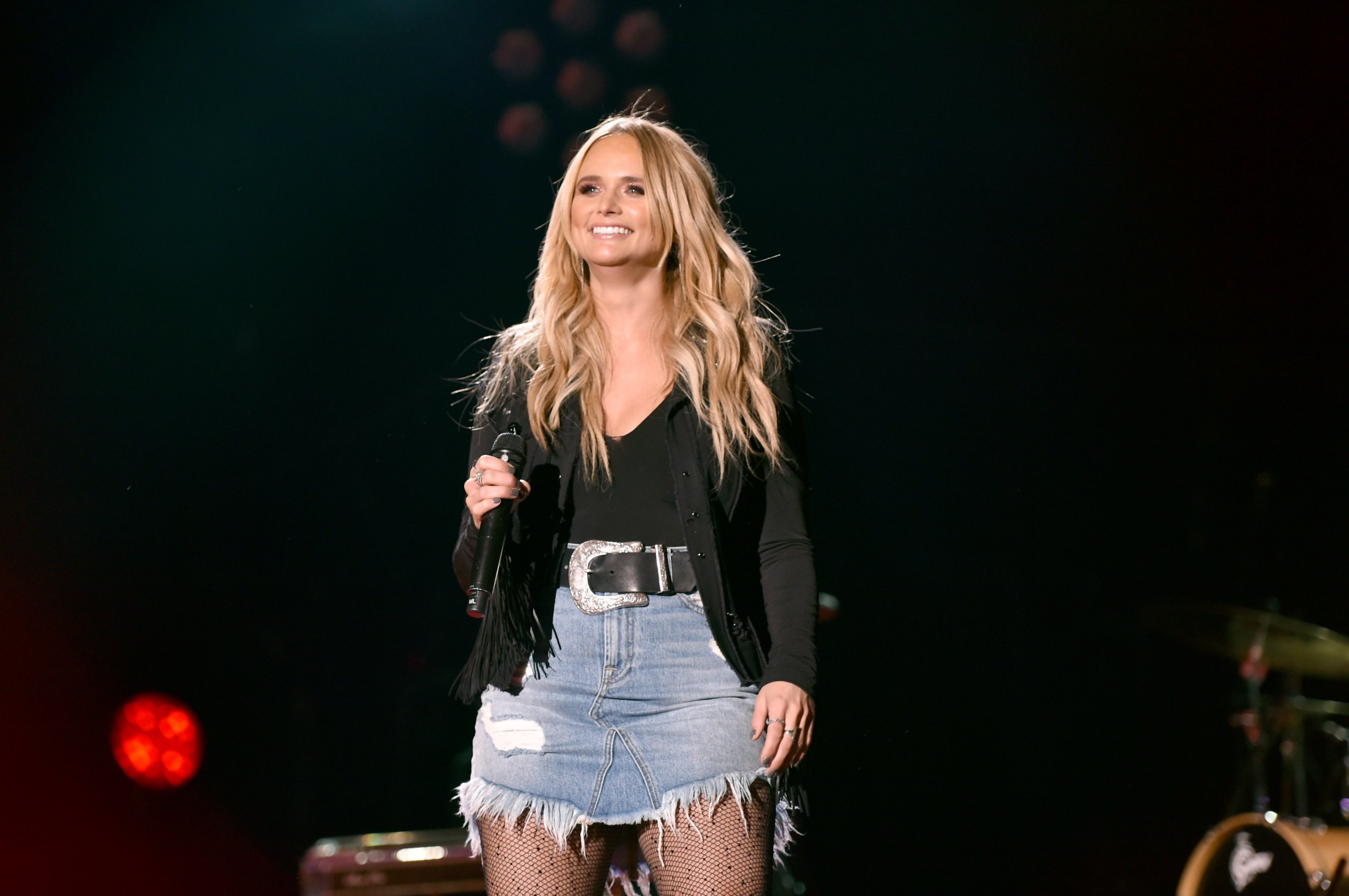 Lambert then advised her fans to purchase their tickets, noting, "Join RanFansto get pre-sale tickets at miranda.to/billybobs." The country music singer assured her fans that the event would be safe for everyone.
"We are doing this safely and right. The show will be reduced to capacity and distanced with strict COVID protocols in place." Fans were delighted to hear the news, and others pointed out how close the event will be to their homes, while some invited her to do another one in their cities.
One Instagram user said, "How awesome is this announcement, a year exactly from when we last saw her and our last concert period!! Yes, please!!  Another added, "That is down the road from my house in Canyon Lake."
A third fan asked Lambert to come to Michigan, while another pleaded for her to perform at Knoxville. Apart from their pleas, one follower got captivated by Lambert's jacket that she wore on the photo and said she needed it.
On the snap, the singer's name is typed out in big, bold red font with a map graphic revealing that the concert will be held at Billy Bob's Texas. The snapshot also shows Lambert posing with her back turned away from the camera while having her hand in the air holding a microphone.
Lambert also has her guitar strapped around her as she sported a red, white, and blue jacket. The 37-year-old had her blonde hair in a pony and had on big hoop earrings.
HER TOUR DATES
Lambert is a Texas native, and her three-back-to-back concerts will be in Forth Worth, Texas. According to Taste of Country, she will play Billy Bob's Texas nightly from April 22-24.
Tickets for her live performances will be available to the general public on February 12, and RanFans club members will have pre-sale access on February 10. Billy Bob's entertainment venue reopened last summer.
Lambert's appearances are part of Billy Bob's 40th-anniversary celebration. The announcement distinguishes her as a bona fide star to return to an indoor stage.
LAMBERT INVOLVED IN A HIT-AND-RUN
Lambert spent a bit of time at home in 2020 before going on a full-blown non-work-related road trip with her spouse Branden Loughlin. On their way back home to Nashville, the pair were involved in a hit-and-run accident in Georgia.
Lambert detailed the incident on her Instagram account and wrote that one driver tried to squeeze in between their trailer and a truck going 70 on I-20 W. Loughlin was able to keep their vehicle and trailer steady throughout the ordeal, and thankfully nobody was hurt.
CELEBRATING THEIR ANNIVERSARY
Before they went out to explore different towns, they celebrated their second wedding anniversary last month. Both Lambert and Loughlin took to Instagram to celebrate their union.
The "Blue Bird" singer posted a picture of her and her husband holding each other while standing next to a horse. The former NYPD officer also paid tribute to his lovely wife and shared a snapshot of her in the kitchen and wished her a happy anniversary - the couple tied the knot in 2019.