Kevin Hart's Ex-wife Torrei Shares Sweet Moment Her Look-Alike Daughter Heaven Plays with a Dog
On Wednesday, Kevin Hart's ex-wife Torrei Hart shared a cute video of their adorable daughter, Heaven, cuddling a dog before giving off a warm smile. 
Kevin Hart's ex-wife, Torrei Hart, took a moment to gush over their adorable 15-year-old daughter, Heaven Hart, in a recent post on her Instagram Story. 
The proud mom shared a video that showed Heaven clad in a red T-shirt and black-and-white shorts, kneeling on a gray rug. With her was her black-and-white pet dog.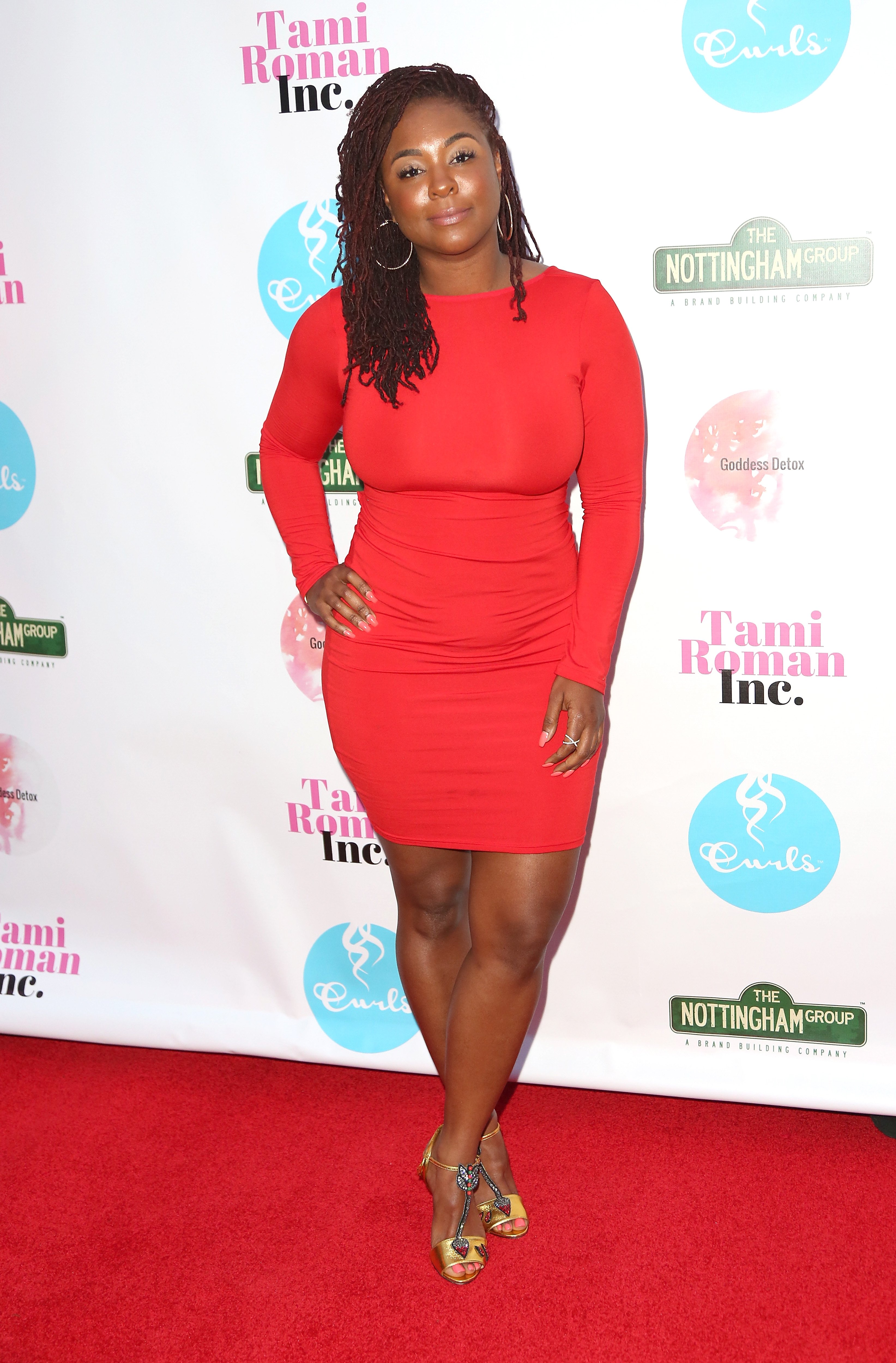 Heaven caressed the cute dog on its belly and back continuously while looking around her, oblivious that her mom was recording her every move. 
The sweet teenager then turned her neck slowly and looked straight at the camera when she noticed her mom was recording her. She smiled warmly and was about to say something before the video ended. 
Torrei captioned the cute video with a big red heart emoji, expressing her love for her darling daughter. The video is sure to have warmed the hearts of many of her fans who viewed it. 
Torrei's close bond with her daughter is similar to that which Kevin shares with Heaven. In 2019, the comedian displayed how they got along when he shared a hilarious video that showed him taking revenge on her after she pranked him on Father's Day.
Torrei, who maintains Eniko slept with Kevin while she was still married to him, was not sympathetic to her.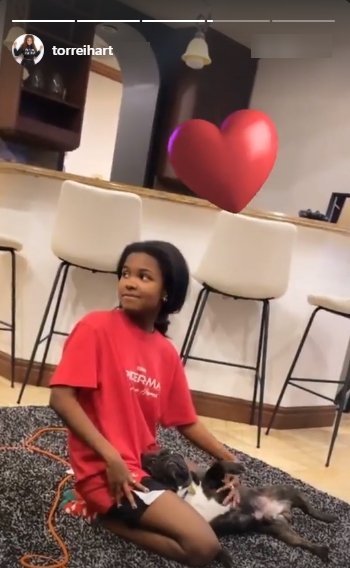 Kevin got his payback on Heaven by tossing her in the pool with all her clothes on despite her loud pleas. After throwing her into the pool, the "Jumanji" actor revealed she wiped cream on his face and put an ink pen all over his head.
Heaven's prank on her father showed she is as much of a jokester as he is, but he is not prepared to let her go into comedy until she turns 18.
Torrei and Kevin were married from 2003 to 2011 and share Heaven, and a 13-year-old son, Hendrix Hart. Kevin has since married Eniko Hart, with whom he also shares a son, Kenzo Hart, 3, and daughter, Kaori Mai Hart, who was born in September 2020.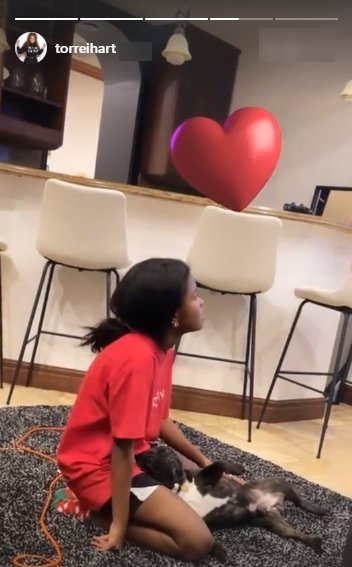 Early last year, Torrei was in the news when some fans on Twitter felt she was making fun of Eniko after Kevin's Netflix docuseries, "Don't F— This Up," examined his infidelity during his current marriage. 
In the series, Eniko shared her reaction to seeing footage of Kevin's cheating and revealed she called him and kept asking him if he let such a thing happen. 
However, Torrei, who maintains Eniko slept with Kevin while she was still married to him, was not sympathetic to her and posted a picture on Instagram which she captioned, "Let that anger go girl you did it to yourself! ✌️." 
Some fans on Twitter believed her caption was making a mockery of Eniko's situation and criticized her for throwing shots at the latter rather than Kevin.