Check Out Torrei Hart's Fit Figure in a Black Top with Matching Tight Pants & High Heel Boots
Torrei Hart stuns fans and followers with her fit figure in a black top and complementary tight pants with high-heeled boots on a video on her Instagram yesterday.
Actress Torrei Hart showed off her fabulous physique wearing a two-piece black ensemble in a short recorded video which she posted for her 678 thousand Instagram followers.
Torrei sizzled in the short clip, modeling the sexy outfit and singing along to Yung Baby Tate's song featuring Flo Milli titled "I am," seemingly relating to the apt lyrics.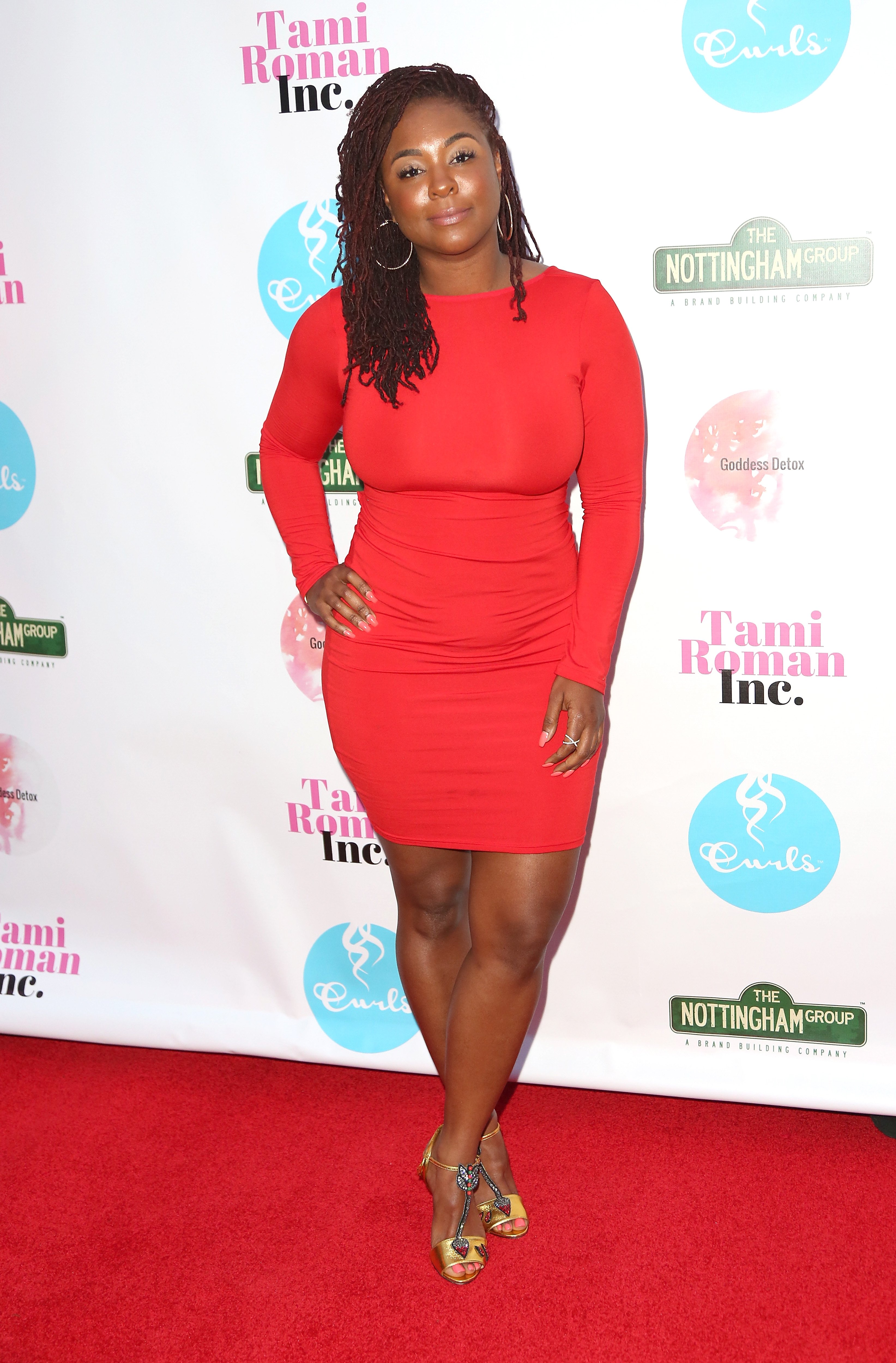 Torrei's long-sleeved black top and her pants have bedazzled jewels that glimmer in the sun. She is also decked in dark sunglasses and has a choppy shoulder-length bob hairstyle. 
Wearing pale purple lipstick and massive hoop earrings, Torrei is feeling herself hard in the footage, showcasing her curves and perfect body. She captioned the post saying:
"She's a whole vibe."
The New-Jersey-born actress is ambitious and has always had a passion for comedy and the dramatic arts. She met her ex-husband Kevin Hart at community college classes, and they married in 2003.
The couple shared a love of comedy, but it was Kevin's career that delivered first. Soon after their wedding, they had two children together, Heaven and Hendrix.
Kevin cheated on his second wife, Eniko Hart, which came out in the Netflix series "Don't F— This Up" last year.
In 2011, Torrei and Kevin split up following the comedian's affair with Eniko Hart. Torrei took the divorce and Kevin's subsequent marriage to Eniko with good grace, but she revealed they were dating during her marriage.
Eniko accidentally drew attention to the affair when she posted on Instagram celebrating eight years with Kevin. Followers quickly noted that Kevin had only been divorced from Torrei for six years at the time. Torrei said in a deleted comment:
"You, Kevin, and I know the truth."
Kevin also cheated on Eniko which came out in the Netflix series "Don't F— This Up" last year. After watching the program, Eniko announced that she had been publicly humiliated by Kevin's actions.
Torrei, who has almost always been the bigger person in situations involving her ex-husband's new wife, could relate to everything that Eniko was going through.
However, the television actress was unmoved by Eniko's statements. She responded with a small jibe in one of her Instagram posts, indirectly telling her that she should let her anger go.
Torrei has been known to put her differences aside for her family and even shared a picture with Kevin, Eniko, and the children for her son Hendrix's birthday in 2018. Torrei must be smug at the full bowl of karma Eniko received.