Former Model Rebecca Landrith Was Found Dead under Mysterious Circumstances — inside the Case
A woman's body found over the weekend has finally been identified as that of a 47-year-old former model. She was a former finalist for the Miss Manhattan contest and did other work.
Early on Sunday, a woman's dead body was discovered in western Pennsylvania. Her body was found by a PennDOT employee along the Interstate 80 interchange ramp in Union County.
Authorities have identified the woman as a former fashion model from Virginia named Rebecca Landrith, 47. Investigators revealed that she had suffered from multiple gunshot wounds.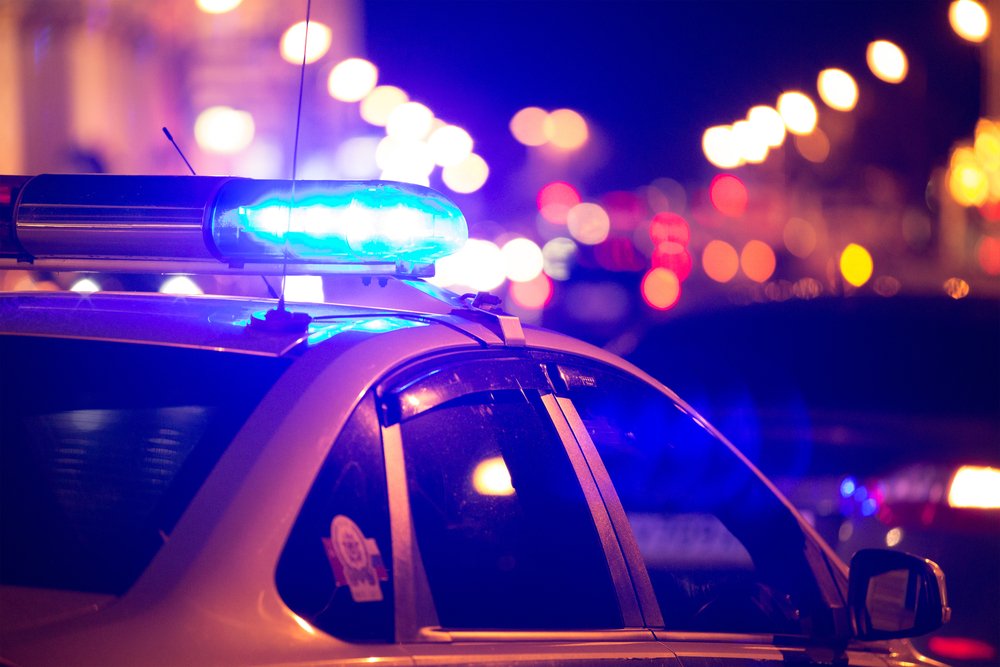 According to the receipts found with her body, authorities believe Landrith had recently traveled through Wisconsin and Indiana. Dominic Adamo, the Union County coroner, shared how she'd died.
The model was shot in the neck, head, and throat. The woman didn't have any identification when she was found, but investigators were able to identify her through the fingerprints found on her receipts.
Texas man arrested in Connecticut after woman's body was found along highway in Pennsylvania

Tracy Rollins, 28, was arrested in the murder of professional model, Rebecca Landrith. https://t.co/QkN9Er04mV pic.twitter.com/VyUCiG9tJO

— FOX61 (@FOX61News) February 11, 2021
On Wednesday, a man named Tracy Rollins Jr., 28 was arrested in connection to Landrith's death. His name was found on a note in the former model's pocket, and he was arrested in Connecticut.
On Thursday, it was reported that the truck driver was charged with abuse of a corpse and criminal homicide. He was reportedly linked to the locations that were found on Landrith's receipts.
Model Rebecca Landrith Found Dead on Side of the Road in Pennsylvania After Being Shot Multiple Times​ https://t.co/El2GU6Yv7s

— People (@people) February 12, 2021
Surveillance footage and cellphone data linked Rollins to the locations, according to a criminal complaint. The PhillyVoice said police discovered shell casings and blood in the suspect's truck.
Authorities also noticed a cleaning solution and bleach had recently been used in Rollins' vehicle. Homicide investigators have not yet determined a motive for the murder.
The Union County Coroner said it was multiple gunshot wounds. The victim is Rebecca Landrith.https://t.co/m8mHZyL1tX

— WLNS Newsroom (@WLNS) February 10, 2021
The Dallas, Texas resident was apprehended late on Wednesday in Milldale, Connecticut. After a warrant was issued for his arrest, he was caught and taken in by the Pennsylvania and Connecticut State Police.
State Police and the District Attorney D. Peter Johnson wouldn't say whether they believed Landrith was killed along the eastbound exit ramp to the Interstate 80 at the Mile Run interchange or somewhere else.
Vegas Strip Pays Tribute to Siegfried Fischbacher Following Death https://t.co/TChNVG5eve

— TMZ (@TMZ) January 15, 2021
It's been inferred that the shooting took place elsewhere as it was stated that the body was left along the ramp. Adamo said he thought the former Miss Manhattan contest was killed elsewhere.
Unrelated to this story, the entertainment world also lost Siegfried Fischbacher to pancreatic cancer at 81 on January 13, 2021. He was one-half of the magic act Siegfried and Roy.