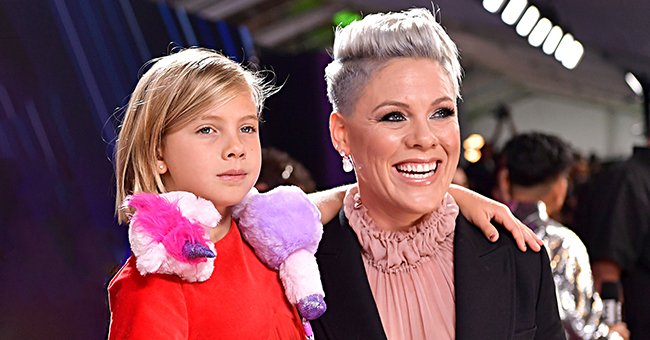 Getty Images
Meet Pink's Daughter Willow Sage Hart Who Is a Great Singer Just like Her Famous Mom
Pink recently announced a new single featuring her nine-year-old daughter Willow Sage. Here are a few facts about the little one who has captured the world with her sonorous voice.
Pop singer Pink is a proud mother to two kids, nine-year-old daughter Willow Sage and four-year-old son Jameson Moon, both of whom she shares with her husband, Carey Hart.
Willow seems to have picked up the singing genes from her mom as Pink recently announced that she collaborated with her daughter on "Cover Me in Sunshine," a new song released on February 11.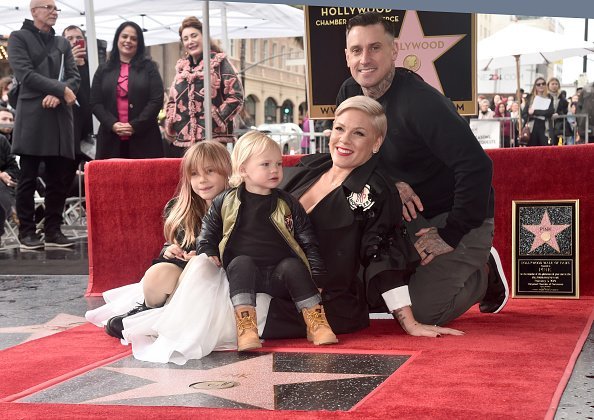 Pink, Carey Hart, Willow Hart, and Jameson Hart on February 05, 2019 in Hollywood, California | Photo: Getty Images
With Willow already following in her mom's footsteps, there is a need to shine a little more light on the young singer's life. Read more to learn some quick facts about the nine-year-old.
FANS LOVE WILLOW ALREADY
At only nine years, Willow has already captured the hearts of many with her amazing voice. She recently gave fans a glimpse of her singing talents when she shared a social media video that showed her belting out a few lines off her and Pink's new song.
Fans were quick to react to the heartwarming video pointing out the similarities between Willow and her mom, with many others calling the little one a legend in the making.
PERFORMED ON "THE DISNEY SINGALONG"
In 2020, Willow appeared on "The Disney Holiday Singalong" to show off her singing skills. With only a few having prior knowledge of her exceptional talent, the nine-year-old left viewers stunned.
The little one teamed up with Pink to sing a cover of Nat King Cole's "The Christmas Song." This was not their first time singing together, as the mother-daughter duo had previously worked together on a soundtrack from "The Greatest Showman."
WILLOW ROCKS A PUNK HAIRSTYLE
Not only has Pink passed down her singing genes to Willow, but the pop singer has also largely inspired her daughter's hairstyle and overall physical appearance.
In September 2019, Willow shaved her hair into a mohawk, the same hairstyle that has been her mother's signature over the years. Currently, the little one is sporting a chic pixie cut, and she couldn't look any more adorable.
HER NAME HAS A SPECIAL MEANING
Despite being in the public light, Pink surprisingly still has strong ties with nature. The love for nature-inspired her daughter's name, which stems from a tree of the same name.
Pink reportedly once explained that the willow tree was her favorite growing up, and she loved it for its flexible yet resilient features. The singer admitted to wanting similar characteristics for her daughter.
With a talented mom like hers, Willow's unique talents come as no surprise. Fans can surely expect more amazing sounds from the little one in the years to come.
Please fill in your e-mail so we can share with you our top stories!