Singer Pink, 41, Proves She Hasn't Changed with This Throwback — See How Young She Looked
Pink is undeniably one of the world's best-selling artists, but the pop star remains the same person at heart, despite her fame.
Alecia Beth Moore, best known by her stage name Pink is one of the world's greatest singers with an achievement record worthy of high praise. The 41-year-old has grown over the years, but her heart hasn't changed.
Pink proved this with a throwback photo of herself on Instagram. The picture was uploaded on July 4, 2020, and it captured the singer performing in a red hat and a black top designed with a picture of the American flag and the word "freedom."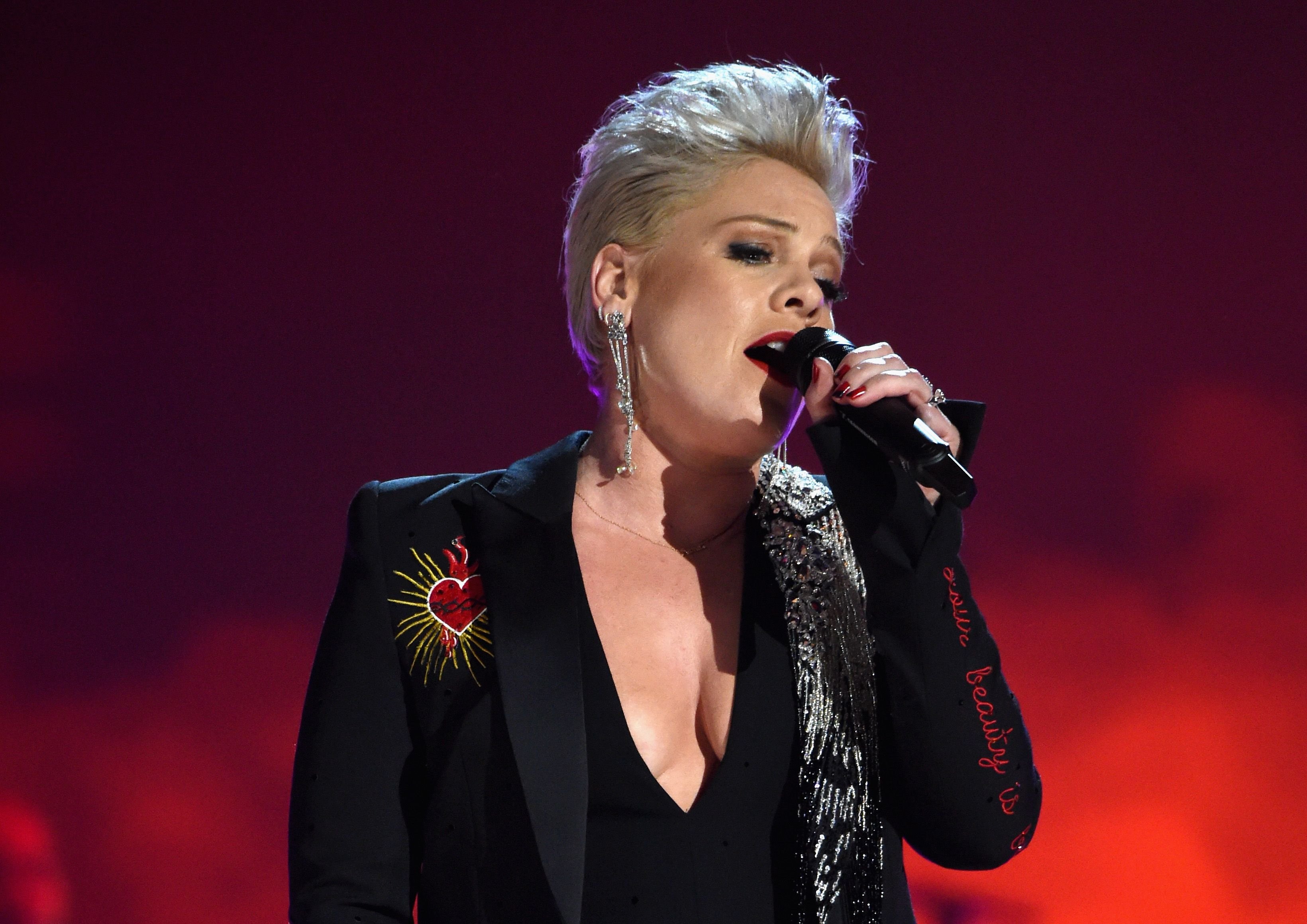 The post was captioned with a lengthy message where the mother-of-two explained that she's still someone with a "creative and hopeful mind." However, there was more to the sensational artist than just her creativity.
[Pink's] mother, Judy Moore worked as an emergency room nurse and she told sources that her daughter's initial songs bothered her
HER CHILDHOOD
When Pink released her album "Missundaztood," she never imagined selling five million copies. The album's hit song "Family Portrait" gave fans an insight into the singer's "troubled" childhood. Her parents divorced while she was young, and this inspired the emotional song.
However, Pink felt conflicted after the song was released as reporters kept pressing her for more details about her childhood. The song also came as a surprise to her mother, who, according to the 41-year-old, "cried for four days" after listening to the track.
PINK'S PARENTS
In 2019, Pink revealed on Instagram that she wished she had stayed closer to her parents to be with their grandchildren. The confession came alongside a precious picture of herself and her daughter, Willow Sage, which her father, Jim Moore, sent to her.
The pop-star has a close relationship with her father, and in January 2019, the mother-of-two uploaded a throwback photo of her father looking worn-out as her brother Jason slept in his arms.
Her father is a Vietnam veteran who worked as an insurance salesman before he became Pink's manager when her music career began. Pink has described her dad as her "first rock star," and the pair even performed a duet in 2018.
The singer's mother, Judy Moore, worked as an emergency room nurse, and she told sources that her daughter's initial songs bothered her as the lyrics were "very black, and very deep."
PINK'S FAMILY
Pink married Carey Hart in 2006, and then they separated in 2008. The couple later reconciled and have been together ever since. Hart is a former motocross racer who retired in 2017 after sustaining various injuries.
The 45-year-old now owns tattoo shops and a clothing line. In 2011, the couple welcomed their first child and daughter, Willow Sage, and in 2016, their son Jameson Moon was born.