Jennifer Lopez, 51, Dazzles in Glamorous Semi-sheer Jumpsuit in an Old Concert Shot
Jennifer Lopez reminisced about her 2019 concert on Instagram. The superstar posted a throwback snap of her onstage performance wearing a glamourous outfit, and we have the snapshot below.
R&B singer Jennifer Lopez wore an alluring outfit giving a stellar performance while on her "It was My Party" tour two years ago. The New York native acknowledged her 142 million fans in the process, telling them they are the best.
"Missing our nights together!! #BestFansEver #TourLife #ItsMyPartyTour #AllHave #TBT," she wrote. Lopez's fans received the post warm-heartedly.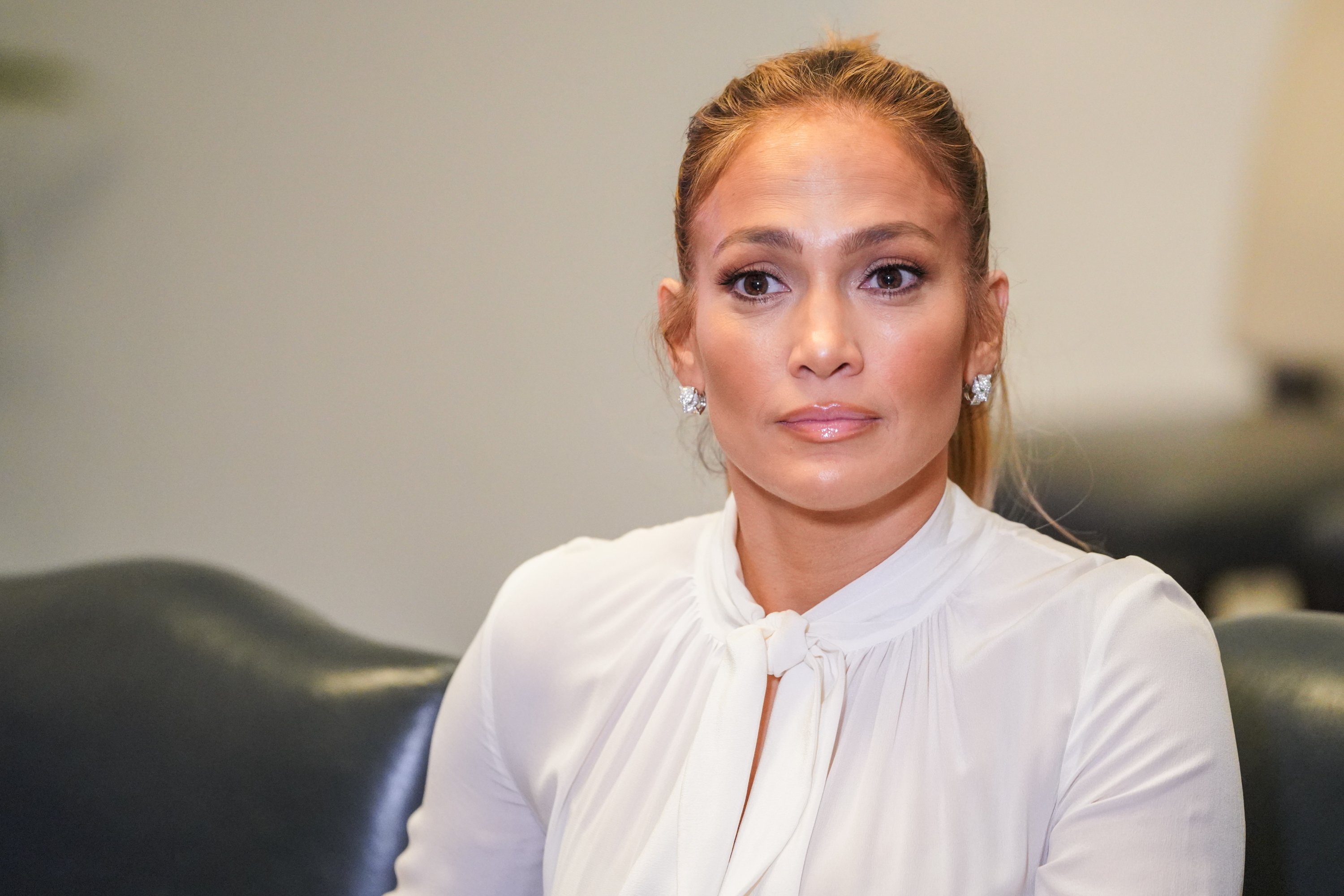 In the snap, the 51-year-old can be seen singing her lungs out while her dancers appear in the background. The shot shows them appearing while dancing on stage.
They wore white tracksuits and silver sneakers. The main act on stage, being Lopez, took center stage, donning a unique semi-sheer jumpsuit.
The ensemble has a plunging neckline with an off-shoulder. Well fitted on Lopez's amazing body, she coordinated the look with her heels, which also had a touch of lace.
Lopez also used her microphone to match her entire look. While her curly golden locks were being blown by the air wind, she was photographed bending while singing.
The "On the Floor" singer's fans flooded the comments section admiring her look, with one follower commenting, "Sooooo Beautiful." Another called her a diva, and a third shared the same sentiments as Lopez, "Love these nights and shows."
As much as Lopez loves being on stage, she recently revealed that working a lot deprived her of spending time with her kids. In an interview with Today in January, the mom of two shared some of the lessons she learned during the pandemic.
According to "The Boy Next Door" actress, the silver lining in 2020 has been spending time with her blended family with the baseball star Alex Rodriguez. Lopez told the outlet that before COVID hit, she traveled a lot of the time, contributing to seeing her kids less.
The dancer also realized that the coronavirus experience somehow forced everyone to make some changes in our lives. Lopez added that she used to work all the time and had not taken enough time for the important things in life.
While in quarantine with her fiancé, she reportedly disclosed that it was another eye-opener experience for them both. Lopez divulged that she and Rodriguez discovered new things about each other.
Though she admitted that she misses work, she was surprised to learn that her future husband prefers being home full time with her and the kids. Lopez is a mom to twins Emme and Max, 12, and Rodriguez is a dad to two girls Natasha and Ella, each from their previous relationships.
The pair managed to do couples' therapy, and it was reportedly fruitful. Lopez revealed that it was helpful for them, and they continue to work on themselves.
The couple has been making headlines following rumors of Rodriguez being linked to Madison LeCroy. However, the award-winning performer reportedly chooses not to pay too much attention to the speculations.
An insider revealed to E! Online that Lopez is focused on her work and will be heading overseas soon to film her latest movie called "Shotgun Wedding." Everything is fine with Alex - she does not let cheating rumors get to her," said the source.  
The pair reportedly remain a united front amid the allegations. The couple is reportedly still very much in love and refuses to allow the rumors to break their connection.
Be that as it may, Lopez is not impressed that her relationship is being called into question over a TV show allegation. An insider revealed that "Rodriguez assured Lopez that he did nothing wrong and she believes him." Having put off their wedding in 2020, she still wants to marry him, nonetheless.