Ludacris Shares TBT Video with His Wife in Gorgeous Brown Dress Enjoying a Date Night on Train
American actor and rapper Ludacris cheered his fans up with a cute throwback video of him and his wife enjoying a date night on a train, and they loved it.
Ludacris might be a heavy name in the music scene, having had some hit tracks over the years, but he also got some style when showing love to his woman.
The rapper went down memory lane to a night where he proved his romantic abilities. Ludacris shared a cute throwback video of him and his wife Eudoxie enjoying a night out.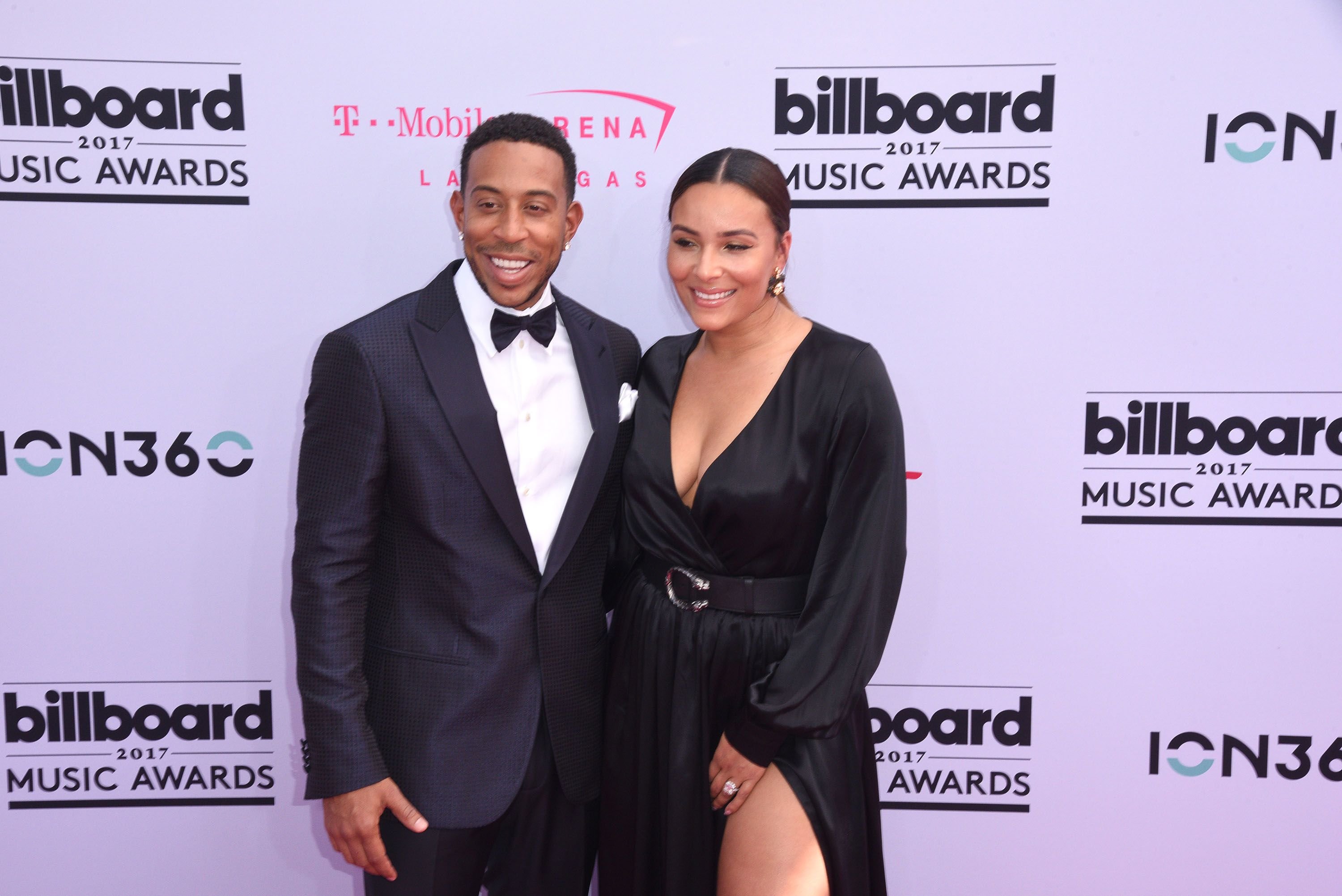 The night out was not a regular evening date in a three or four-star hotel, but instead, the actor took his wife to a train for a relaxed couple's time out.
The video shared by the rapper, renowned for his love of luxury and extravagant items, featured a glass of champagne and cute crystals in the background.
More memorable was the adorable outfit his wife wore to grace the lovely night. Eudoxie rocked a cute well-accessorized brown dress, which made her enviable curves more appealing. 
Sharing the post, the rapper asked his fans about their dream date night, and he got more than 600 feedbacks and over four hundred views. Most of his fans chose to gush on his date night.
The actor was involved in an extramarital affair that produced a child.
One fan remarked that a classy lady such as Eudoxie deserved a classic night out like that, while a second fan commended the rapper for his cute sense of style.
Another fan tripped over the outfit Ludacris's wife wore for the night and called her a beautiful woman who was well suited for the rapper.
Ludacris and his wife have enjoyed a marriage that has not been void of controversy and some problems. Despite the scandal that plagued the marriage, the couple has stayed together.
The actor was involved in an extramarital affair that produced a child. The situation widely led to speculation that a divorce was on the way, but Eudoxie found a way to forgive him and stay put.
Eudoxie reportedly called the decision to stay with the rapper one of the best decisions she made because she followed her heart to make things work.
The Gabon-born model also revealed that she suffered a miscarriage a few years ago and said that she needed to have surgery. In all of it, the mother of one said she refused to be disturbed.
Eudoxie is reportedly a person of faith. Her social media pages are often flooded with prayers and religious quotes. Her fans see her as the perfect fit for the rapper.