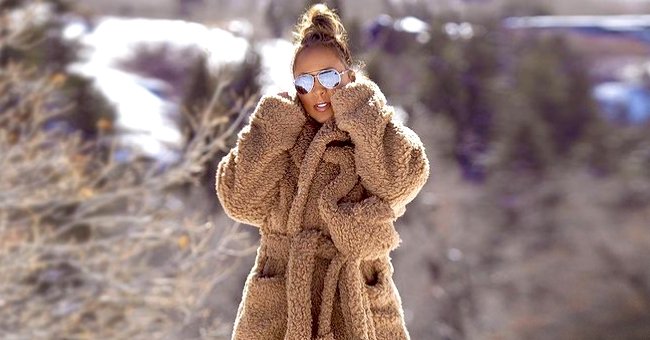 instagram.com/marjorie_harvey
Steve Harvey's Wife Amps up Her Style Game in Chic Fuzzy Coat and Furry Boots

Marjorie Harvey, wife to television presenter Steve Harvey, posed in a beautiful Instagram post wearing a nude coat and furry boots.
In a recent Instagram shot, Marjorie posed for the camera, dressed stylishly in furry boots and a nude coat to match. The gown-like texture of the coat certainly complimented the fluffy shoes.
Wearing black sunglasses, Marjorie stood on glimmering snow that delicately touched her jacket. Placing her hands behind her head, she seemed to show off a nonchalant demeanor.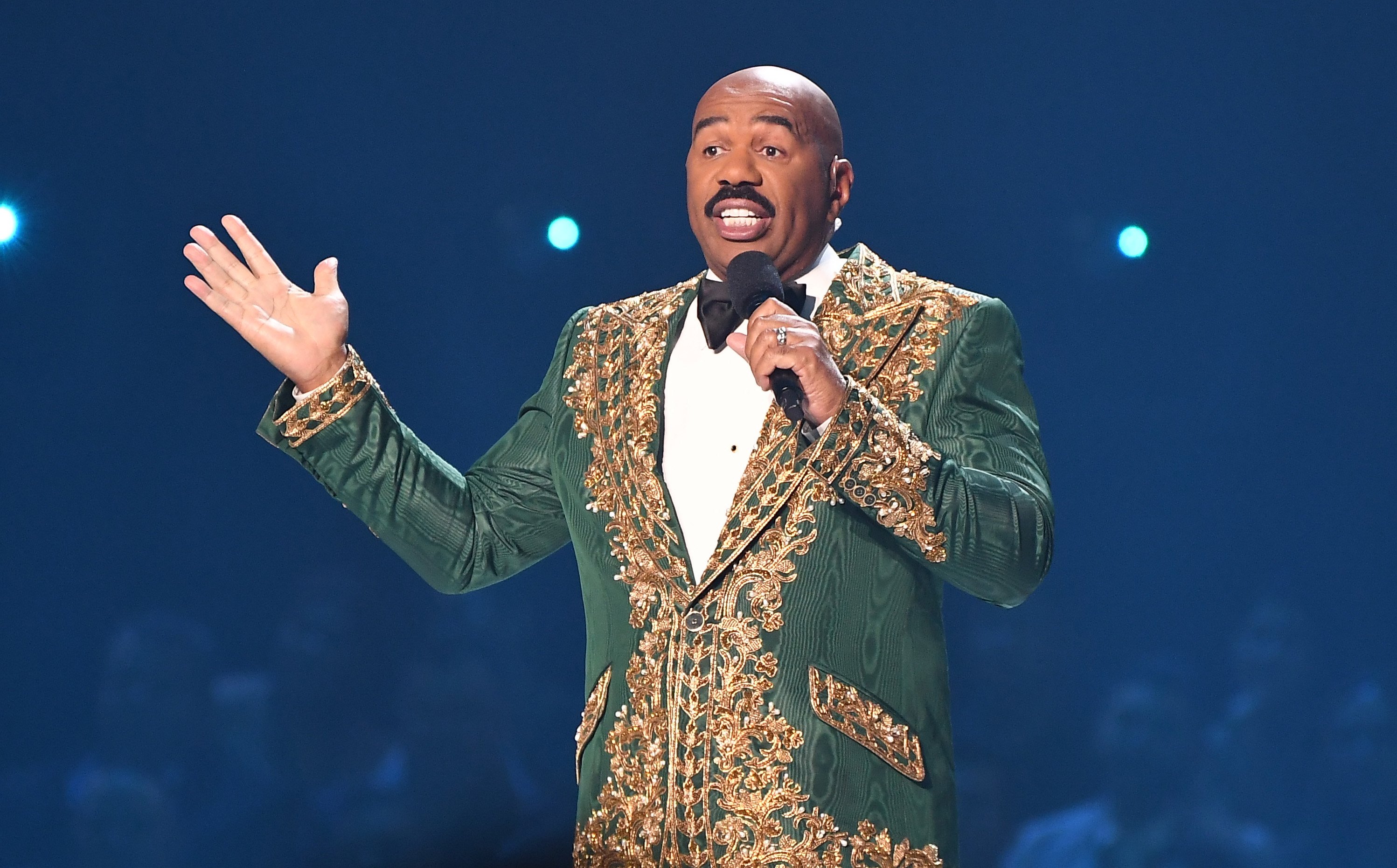 Steve Harvey speaking at the 2019 Miss Universe Pageant at Tyler Perry Studios on December 08, 2019 in Atlanta, Georgia | Photo: Getty Images
COLD AS ICE
The theme of the shot seemed to be frosty, with only a snowflake taking up the caption. Many comments streamed in, one from @bpink0217 which read:
"The scenery, coat and boots....Beautiful!"
The "coat and boots" definitely seemed to heighten the arctic shot. This combined with Marjorie's seemingly icy attitude, achieved a very well thought out photo.
HEATING UP
The general approach towards the shot also seemed to aim at combining the frosty theme with heat. This attained a contrasted overall tone.
Steve and Marjorie have both been married before, Marjorie sharing many of her kids with past partners.
Marjorie's near-orange coat exuded warmth. This, as well as her glasses and the golden-brown background, brought in a sunny texture.
LOVE AND MARRIAGE
Steve and Marjorie have both been married before, Marjorie sharing many of her kids with past partners. Speaking about their relationship Steve said the following:
"I married a person who was already happy, and I'm innately happy. So we don't have to make each other happy; we can just complement each other's happiness,"
Before they got hitched, the pair had been friends and dated for while. They eventually sealed the deal and said their "I do's" in 2007.
WOMEN OF INSTAGRAM
Steve's wife is not the only woman dominating Instagram's like buttons and comment sections. Actress Rebel Wilson is also pulling in the eyes of followers, showing off her slim figure.
Rebel's fans have taken to the comment sections in her many posts, complimenting the actress's style. No doubt both of these women have a flair for fashion.
As one can imagine by looking at Marjorie's stunning Insta pic, her husband is still absolutely besotted with her. Steve was bridled with adoration as he watched his wife interacting with the pair's grandchildren.
Steve loves Marjorie's capacity for compassion, which is strikingly obvious when she is with her family. The couple has been married for just over a decade.
Please fill in your e-mail so we can share with you our top stories!