Getty Images
Meet Kendall Jackson, One of the First African-American Female Eagle Scouts

Kendall Jackson, a teenager from Northwest Indiana, has recently made history by becoming one of the 21 black women who achieved the Eagle Scout rank.
It has been reported that Jackson's family has a long history when it comes to Scouting, and having the opportunity to achieve its highest rank was a top priority for her.
At the age of 15, in 2019, Jackson learned that the Scouts started admitting females for the very first time, so she quickly realized that she would have to hurry up in order to become an Eagle Scout.
A HELPING HAND
It is believed that only around 6% of Scouts are able to achieve the highest rank, and through a lot of her hard work, and a little help from her mother, Kellauna Mack, Jackson was able to do it.
Mack is so much more than just Jackson's mother. She is also an executive with the Scouts' Pathway to Adventure Council, as well as a scoutmaster for Troop 53 and assistant scoutmaster for Troop 53G.
According to 17-year-old Jackson, her mother's experience was crucial for her progress and helped her speed through the Scouts' lower ranks. She said:
"I had picked up certain skills, like learning the Scout Oath and the Scout Law, I had been saying it since I could talk."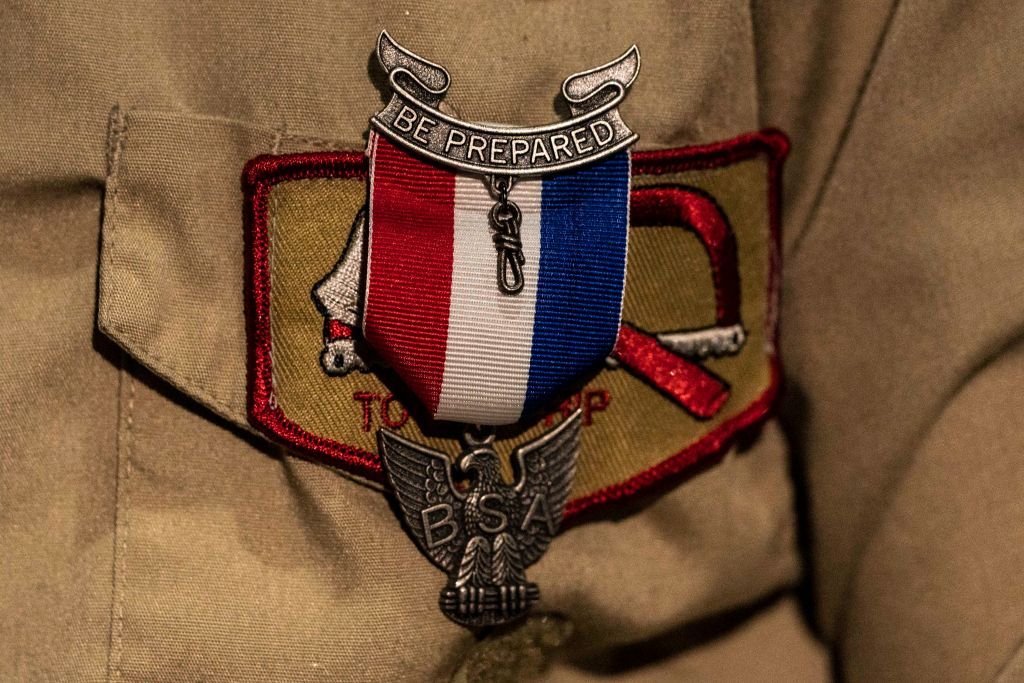 An Eagle Scout Award pinned to a female Scouts uniform during a ceremony recognizing the inaugural class of female Eagle Scouts at the Creighton Scouting Center, home of the Pacific Harbors Council of the Boy Scouts of America in Tacoma, Washington | Photo: David Ryder/Getty Images
AN EAGER BADGE COLLECTOR
Ever since she started her journey, Jackson has earned a total of 39 merit badges, almost as twice as her older brother, who is also an Eagle Scout, and learned quite a few useful skills, such as money management.
The inclusion of hundreds of young girls and their achievements are now being highly praised.
BECOMING AN EXAMPLE TO OTHER GIRLS
Jackson is now hoping to have a positive influence on more girls and inspire them to get involved in Scouting in order to prepare them for the future. She added:
"I've made some really close friends, and we just enjoy being around each other and being able to learn the skills that will help us be better prepared for life. We can also do those things while having fun."
Despite being considered controversial at the time, the organization's decision has led to the inclusion of hundreds of young girls and their achievements are now being highly praised.
Please fill in your e-mail so we can share with you our top stories!