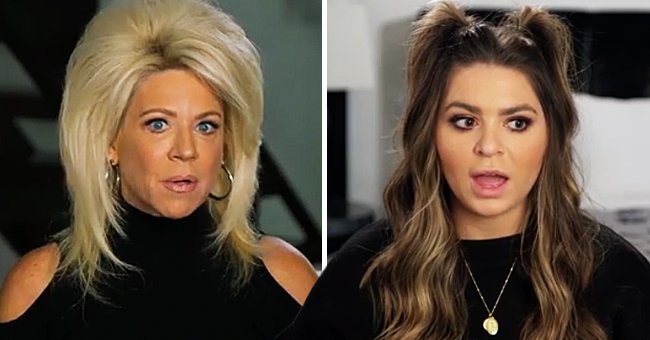 instagram.com/tlc
Theresa Caputo Disagrees with Daughter Victoria over Her Upcoming Wedding

Theresa Caputo, 54, revealed that she does not support her model daughter Victoria's decision over her upcoming wedding plans in her Discovery Plus series "Long Island Medium: There In Spirit."
Spirit expert and author Theresa Caputo delivered a riveting drama in her Discovery plus series "Long Island Medium: There In Spirit" on the TLC network.
Via an Instagram post, TLC shared a sneak peek of what should be expected in a recent episode. A brief scene of Victoria's approval of her perfect wedding gown during an appearance on the "Say Yes to the Dress" was seen in the clip.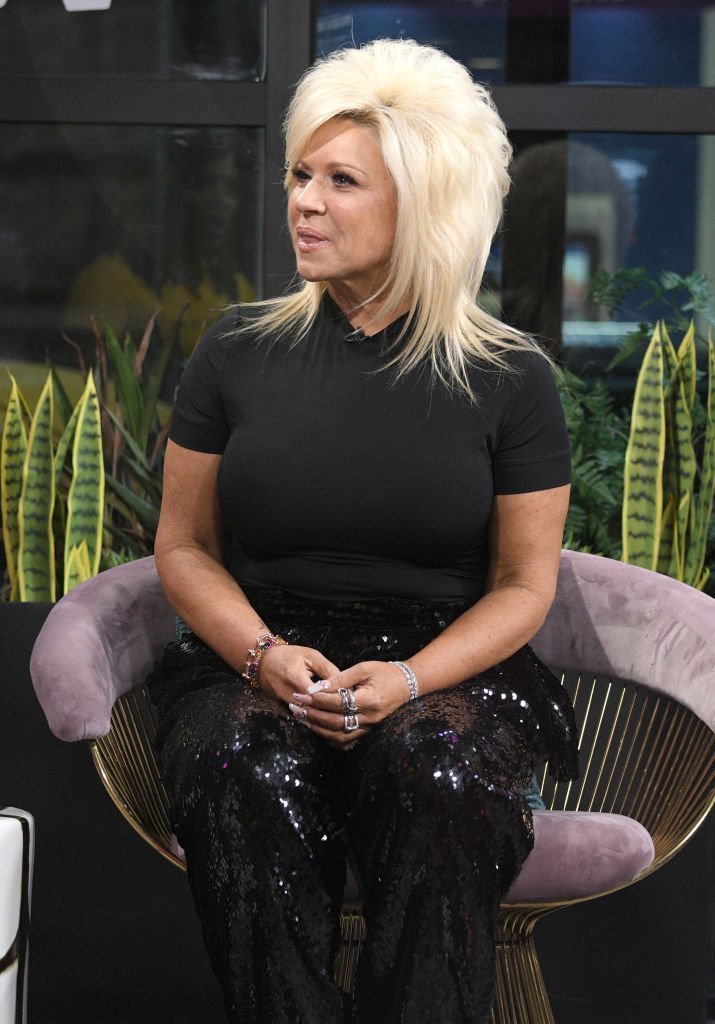 Host of the TLC reality series "Long Island Madam" Theresa Caputo visits "The X Change Rate" at Build Studio | Photo: Getty Images
The 3-minute recording showed Theresa dialoguing with her younger child Victoria, 26, who is set to get married soon. Both women stood an arm apart in an open space while conversing about the wedding.
The soon-to-be bride confessed that her wedding to Michael Mastrandrea was supposedly going to happen in seven months before the ongoing global health crisis surfaced and changed her plans.
Mastrandrea and Victoria's grand wedding would have featured hundreds of guests at the reception. She explained that postponing the marriage ceremony for a more convenient date was her next line of action.
For the model, without COVID-19, she would have had her dream wedding. However, her fiance is not in support of it. According to her, he prefers that the wedding maintains the set date—May.
Many fans swayed to Victoria's side and commended her choices while expressing that she was not wrong.
The 26-year-old also told her mother that they would head to the justice of the peace to exchange their marital vows and have an intimate dinner ceremony later on.
This did not sit well with the author, who quickly interfered by explaining to her mini-me why it was not a good decision. Theresa maintained that she would not want to miss such an important event, neither would the rest of the family.
Theresa playfully addressed the argument during a one-on-one session with the camera. The 54-year-old stated that her child and future son-in-law do not understand the intricacies of getting married in the justice of the peace.
Despite her mother's stance, Victoria maintained that it is a decision she would make. In the same clip, the 26-year-old sprung up a second option.
She talked about beginning life as a proper couple without the marriage papers or certificate. The model said they were buying a house and starting a family and would have a grand wedding in the future.
Theresa disagreed with this, but it appeared that her daughter had made a list of plans. In the comment section, many fans swayed to Victoria's side and commended her choices while expressing that she was not wrong.
Despite the cancellation of the show in 2020 following the outbreak of the COVID-19, it appears that fans were still committed to it as they have maintained their loyalty by sharing their thoughts on the model's upcoming wedding.
Although lovers of the series are familiar with Theresa's lifestyle, they may not be privy to her private affairs. After her divorce from Larry, her husband of three decades, she found love again but has decided to keep her lover's identity a secret.
This has not affected her ratings, and she continues to use her gifts—be it spiritual or motherly — to help, connect with, and entertain her fans!
Please fill in your e-mail so we can share with you our top stories!