Catherine Zeta-Jones Looks Elegant Alongside Michael Douglas in a Romantic Valentine's Day Post
Star actress Catherine Zeta-Jones and her fellow star spouse, Michael Douglas, were the perfect power couple, celebrating Valentine's Day in grand style and basking in the sweet moment. 
Hollywood's power couple Catherine Zeta-Jones and Michael Douglas, were a pretty picture in her new Instagram share. She gave fans a glimpse into how their Valentine's Day celebration went. The star sweetly captioned her post:
"My Valentine @michaelDouglas."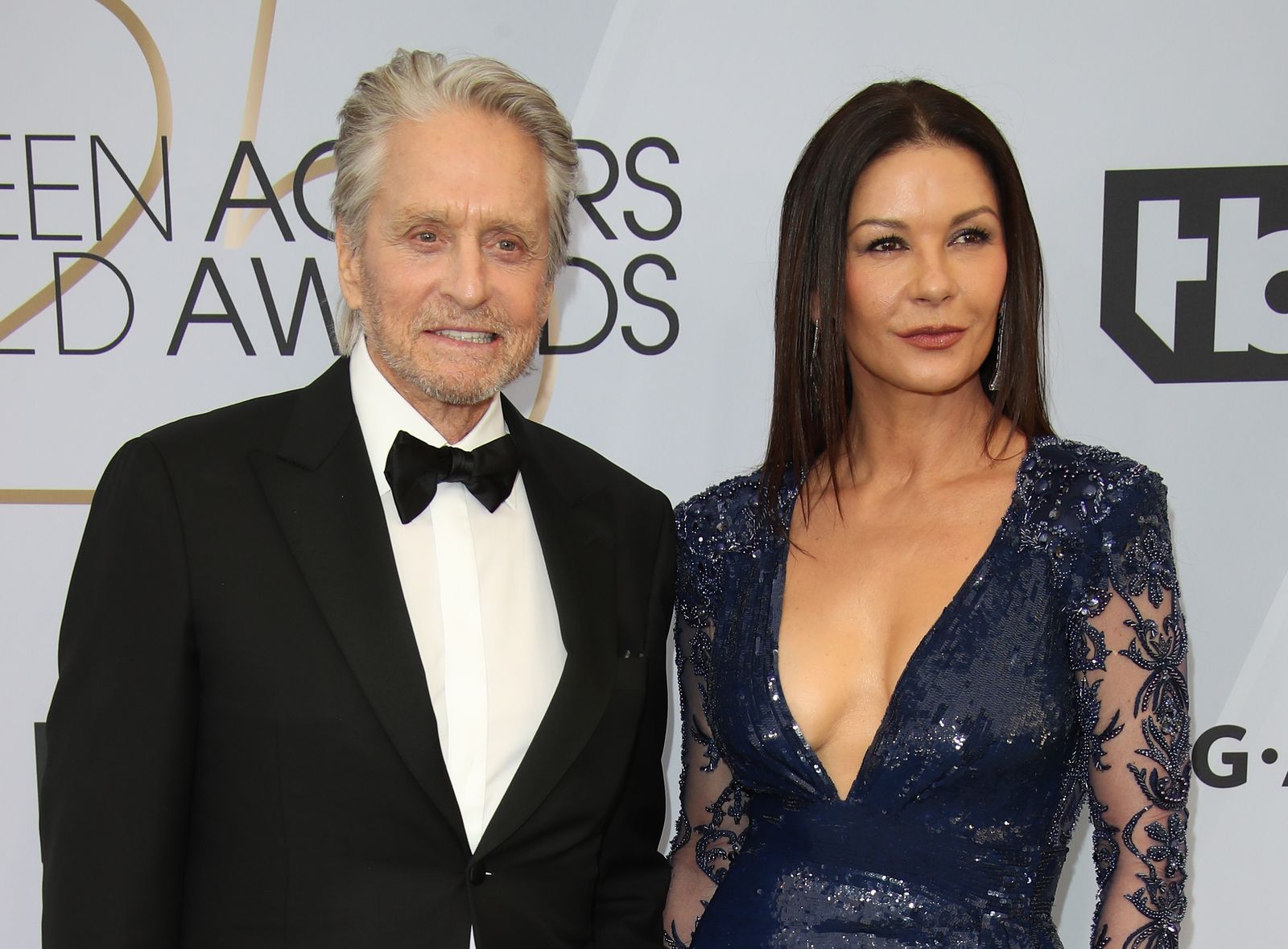 The post included a photo of the pair looking away from the camera and reveling in the pleasurable moment. It was a proper date for the couple as Douglas rocked a swanky suit, with his silvery hair slicked back.
Zeta-Jones sat closer to the camera in a shiny outfit that featured long sleeves. The movie star slicked her raven tresses into a high ponytail while her face was done up in perfect makeup. 
In a recent media chat, Zeta-Jones dished on her family life, quarantine, and how she and Douglas planned to celebrate Valentine's Day. She noted that she and her husband of 21 years planned to keep things indoors.
After a fan asked about the details, wanting to know if she would cook or order in, Zeta-Jones exclaimed that she preferred to order in and was not big on cooking. She explained that Douglas would order Chinese delicacies.
He stated that he was hopeful that they would work things out despite their separation in that period.
A quick run through their relationship timeline showed that the Hollywood stars became an item after they became acquainted in 1998. A year after courtship, they walked down the aisle. 
The pair are parents to two grown kids, and one sweet fact is that they share the same birthdays. Zeta-Jones and her husband are birthday twinnies but have 25-years in between them.
Through their decades-long marriage, the couple proved that age was just a number. Zeta-Jones once mentioned that her spouse was the same age as her parents, but they did not mind that.
Things have been running smoothly in their love life, but the famous duo did encounter some hitches. In 2012, Douglas and his wife decided to live apart to evaluate some marriage issues.
At the time, he moved to their Manhattan home while she remained in New York. Once in an interview, the award-winning actor relayed that although he and Zeta-Jones,51, were open about discussions in their love life, they needed the break. 
He stated that despite their separation in that period, he was hopeful that they would work things out. It turned out that this positive attitude paid off as Zeta-Jones and her partner seem to be living their best lives.