Whoopi Goldberg's Granddaughter Jerzey Flaunts Long Braid Posing in White Ensemble in Snaps
Whoopi Goldberg's granddaughter Jerzey was a pretty picture in photos she uploaded on social media as she treated fans to a lovely glam from her lookbook. 
Whoopi Goldberg's grown granddaughter Jerzey was an absolute delight on Instagram as she shared a few photos of her sense of style while she seemed to be at an outing.
Jerzey posed for the camera outdoors, standing near picturesque greenery that contrasted with her bright clothes. The youngster rocked a fitted top and ruched pants that clung to her curves.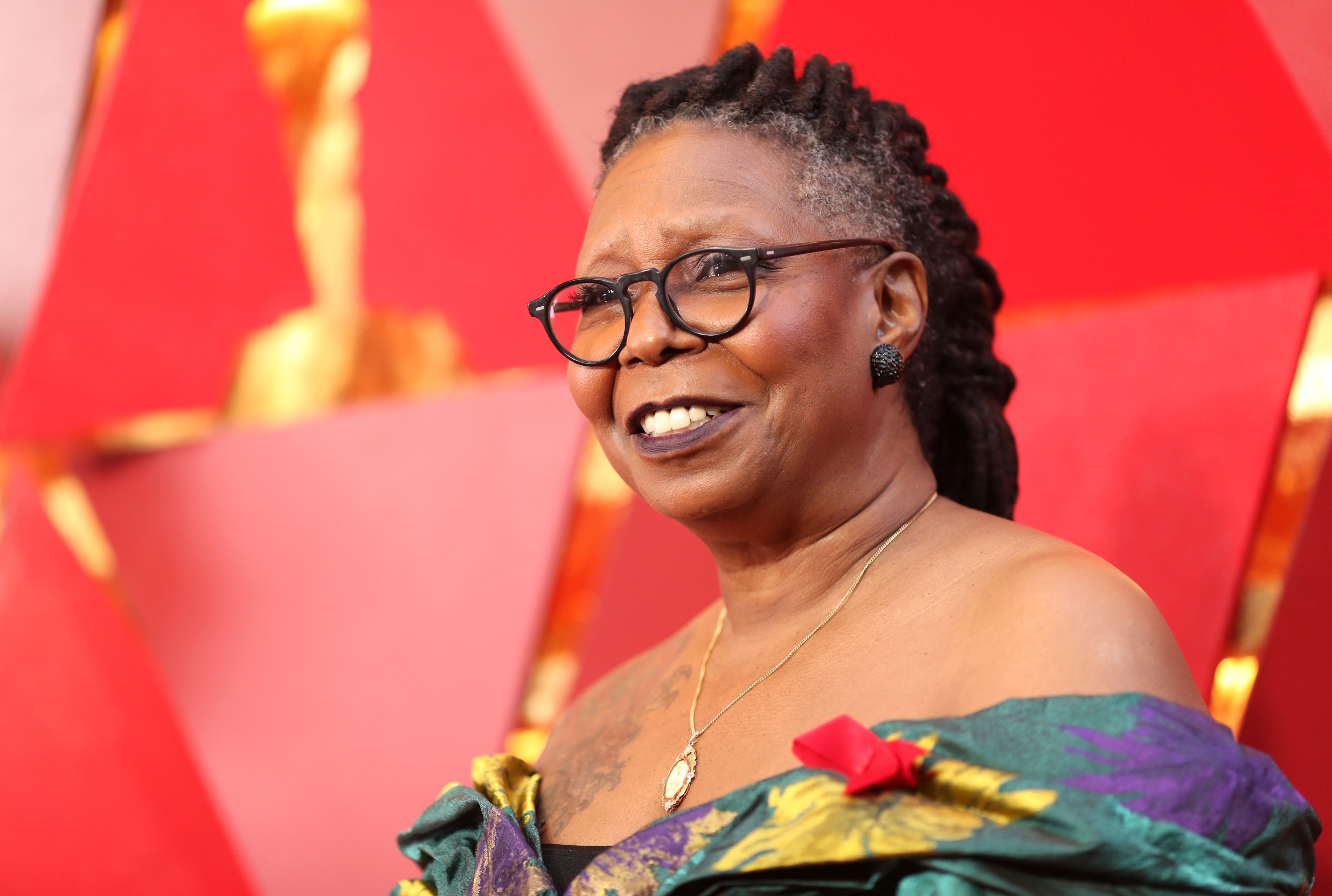 She wore her raven hair in a slick ponytail held together in a goddess braid. Jerzey topped her fashionable look with a patterned facemask that matched the color of her sling purse.
Jerzey is one of three grandchildren that Goldberg has, and she has an impressive relationship with the matriarch. In 2014, the pair were in the news after attending the New York Fashion Week together. 
The duo was the perfect company for each other, pointing out their favorite fashion meshes and enjoying small talk. The "Color Purple "actress dressed up in a white shirt, jeans, and eye-catching yellow shoes.
[Goldberg] shared that she was a domestic person.
Goldberg's shoes particularly stood out as they bore Indian patterns. The star grandma completed her look with a fashionable handbag and a grey jacket.
Jerzey opted for something more mainstream. She looked gorgeous in an all-black glam that included a sheer top, back pants, and strappy mules. Her all-black look stood out, accentuating her skin and a blonde ponytail. 
Despite her thriving showbiz career, Goldberg, 65, stays grounded as a loving family woman as she sees herself as an unconventional matriarch. Once in an interview, the "Sister Act" actress shared that she was a domestic person.
Goldberg noted that she was not the grandma to cook for her grandchildren, but she was the one they looked up to when they needed an adventure, and so far they have had memorable times. 
The EGOT winner's grandkids are Jerzey, Amara Skye, and Mason, and they are from her only child, Alex Martin. Goldberg welcomed her daughter from her marriage to Alvin Martin.
Alex married Bernard Dean, with whom she had her three kids. Presently, Goldberg is a great grandmother through her eldest grandchild, Amara Skye. Her little daughter is Charli Rose.