Halle Berry Shows Fit and Strong Body in Purple Top & Matching Leggings in New Photo with Trainer
Halle Berry is known to be a fitness enthusiast, and in a new post on Instagram, she looked stunning and fit as she rocked a purple outfit while posing alongside her personal trainer.
Award-winning actress Halle Berry looked incredible in the new photo she shared on Instagram that saw her posing alongside her personal trainer.
She looked elegant dressed in a purple crop top that showed off part of her toned abs. The "John Wick" actress paired the top with matching purple leggings that hugged her thighs.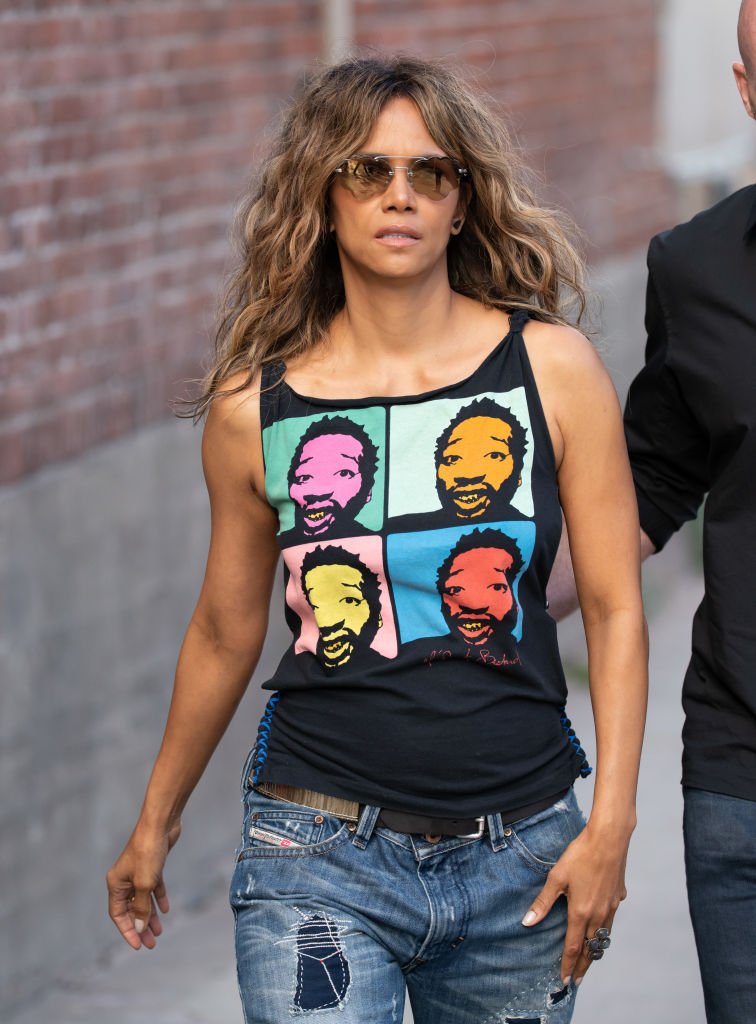 Berry, who knelt beside her personal trainer, Peter Lee Thomas, had her hands placed on her thighs as she knelt, and her neatly manicured fingers could be seen standing out against the purple leggings.
On the other hand, Thomas looked all muscular and fit in his black outfit. He wore a black sleeveless tank top and joggers and completed the look by wearing white sneakers. In the caption, Berry explained:
"We've been listening to you all and have decided to create a true STRENGTH experience over at @respin..."
She explained that she and Thomas had enjoyed three wonderful years of getting fit together and living their best lives. She added that she could not wait to bring her followers Fitness Friday 2.0 with Respin.
Berry also urged those who made use of her fitness regime to follow the details. She concluded by asking them to check her Instagram story that contained her final workout session.
Berry clapped back at a troll who insulted her about not being able to keep a man.
The 54-year-old actress shared the picture with her 6.7 million followers on Instagram, and the post had over 92,000 likes with a plethora of comments.
Some expressed that Berry looked splendid, while others could not get over the fact that at 54, Berry could still do some of the intense workouts she often did. Someone said:
"I THINK IT IS WONDERFUL! YOU GO, GIRL!!! WHO CARES WHAT PEOPLE SAY! BE YOURSELF - THAT IS MY MOTTO!"
Berry once intimated that her favorite no-equipment exercises were sit-out with jumps, forward-backward lunges, round kicks, and sickle kicks. She also loves to partake in jiu-jitsu and was looking to earn her blue belt.
One interesting thing about Berry is that she loves to train and perform her own stunts. She also works out like an MMA fighter and is big on visualization when it comes to attaining her body goals.
Recently, Berry clapped back at a troll who insulted her about not being able to keep a man. She replied, saying she would never keep the wrong man.
While she has been in several relationships and marriages in the past, Berry shared the picture of herself and her valentine Van Hunt to honor Valentine's Day.