Halle Berry Shows Abdomen & Admits It's Her Problem Area during Workout with Boyfriend Van Hunt
Actress Halle Berry recently turned the heads of her fans and followers with a jaw-dropping video in which she flaunted her toned abs after a sweaty workout routine.
Nearly two decades ago, Halle Berry graced screens as a sizzling hot Bond girl, and today, she is just as fabulous-looking if not more so. In a recent post on her Instagram, Berry showed fans how hard she worked to stay in shape. She then wrote:
"Thank God it's #fitnessfriday!... My abdomen is my problem area so I have to work extra hard. I enjoyed my holiday time off a little too much."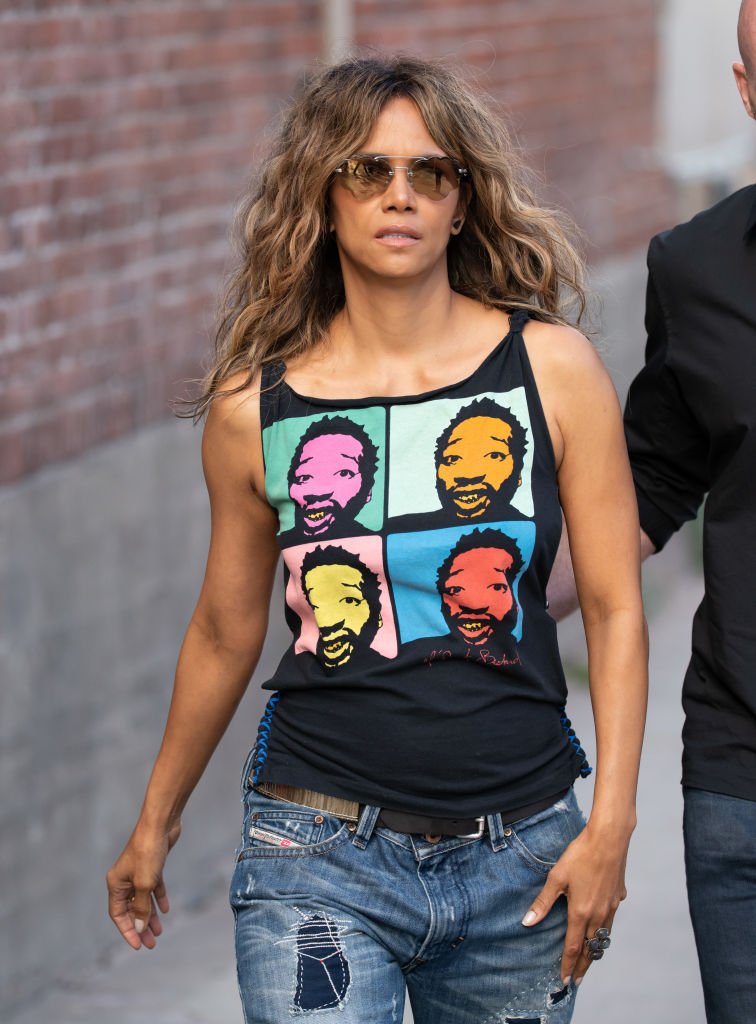 After revealing that she had gotten carried away over the holidays, the iconic actress reassured her fans that she is back in the business of keeping fit.
The inspiring caption accompanied Berry's jaw-dropping video, which was taken right after a workout session. The actress was all sweaty as she showed off her ripped midriff by slowly taking off her waist slimmer while she danced happily, proud of herself.
As expected, fans were blown away by the actress's incredible physique. Her boyfriend, singer Van Hunt, also shared clips of him working out with Berry cheering him on behind the camera. Such couple goals!
Over time, the 54-year-old stunner has also revealed some of her  fitness secrets and shown off her hard work as well.
Avid Halle Berry fans know that the 54-year-old is as enthusiastic about fitness as it gets. Little wonder the mother of two looks as stunning as she does.
In August 2020, the actress caused quite a ruckus on Instagram when she shared sizzling hot photos of herself in a swimsuit with her personal trainer, Peter Lee Thomas. She wrote:
"Happy #FitnessFriday everyone!! Motivation is KEY these days, and while @peterleethomas and I will often work out without music…"
She admitted that she and Thomas enjoyed working out with some good music and revealed that they would share their summer playlist.
While the gift of getting Berry's music playlist must have been riveting, it was not as exciting as the sight of her unbelievably fit figure in her fiery red swimsuit. The compliments in the comments were endless.
Over time, the 54-year-old stunner has also revealed some of her secrets to fitness and shown off her hard work as well. Her fans also get to admire the glamorous results with tons and tons of several sizzling hot swimsuit pictures.
The actress swears by boxing as a great way to exercise, as well as a functional keto-diet, drinking bone broth and red wine. She also interestingly swears off sit-ups as they are not her best core workouts.
Together with her boyfriend, Hunt, who she reportedly started dating in 2020, and problematic abdomens or not, the two sure make a wonderful team.