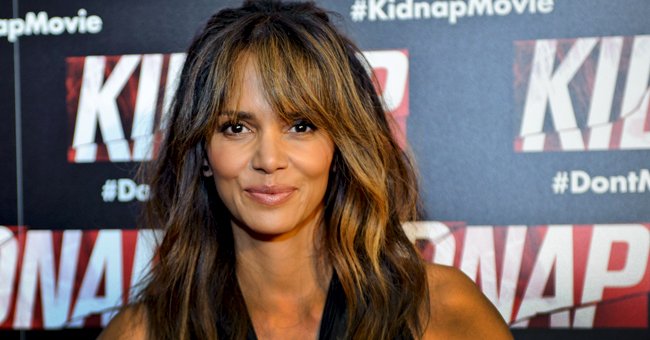 Getty Images
See Halle Berry's Unforgettable Figure as She Does Leg Kick & Fist Punch in New Videos & Photos

Halle Berry dons dark activewear and looks incredibly fit in her recent Instagram posts learning self-defense: "Happy #FitnessFriday!"
For several years, Halle Berry has inspired women to maintain a fit physique by staying as active and healthy as she does. Often, she posts glimpses of her workouts that reflect on her incredible shape.
In her recent posts, the actress once again shared a photo and video of her outdoor and indoor sweat session, including self-defense tips in her Instagram stories.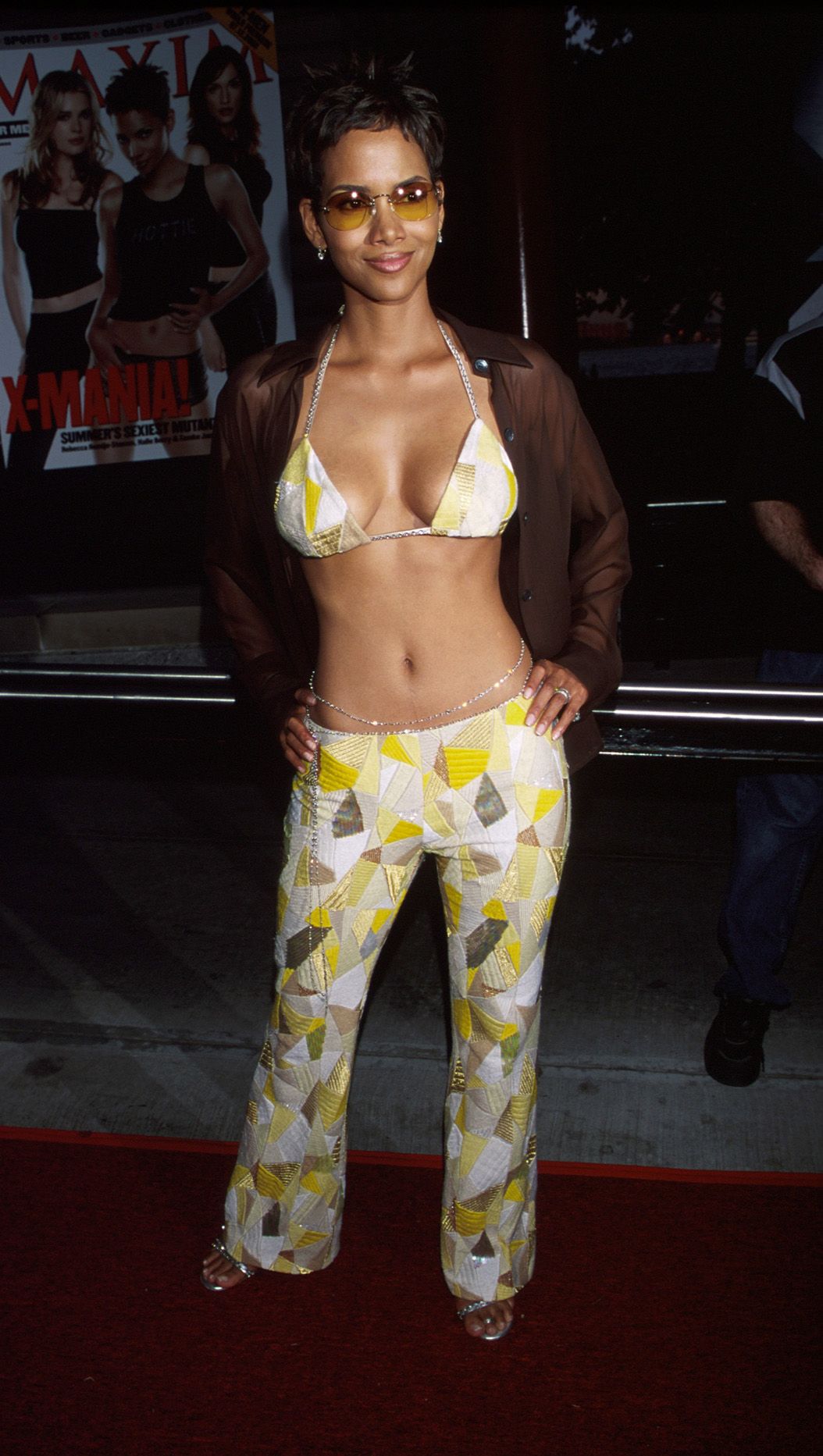 Halle Berry at the "X-Men" New York City premiere at Ellis Island | Source: Getty Images
Berry rocked a violet workout set with tie-dye stripe detail while giving her trainer, Peter Lee Thomas, a kick. "Check stories for 4 ways to quickly and easily disable your attacker from different angles," she wrote in the caption.
Among the moves she shared was the round kick done to the side of her trainer's leg, disabling what could be an attacker and giving the victim a chance to run away.
The "Catwoman" star also demonstrated a back kick that works best for those whose attackers come from behind, and a knee to the groin, which would undoubtedly hurt the attacker.
Apart from being inclined to the arts, Hunt is also a dedicated father to a teen, who sometimes appears on social media.
In her succeeding post, Berry shared a video of herself throwing a punch while inside the ring. "Learning from the champ," she captioned the post, tagging UFC champion Valentina Shevchenko.
In 2018, Berry and Thomas were rumored to have a romantic relationship as they often appeared together in the star's Instagram posts. However, the two immediately dismissed the rumors.
This year, the fitness guru revealed that the award-winning actress was no longer a single woman and is dating a great guy. However, many still speculated that Thomas was referring to himself.
Again, he shut down the gossip and explained that their relationship is only friendship, adding that he is a happily married man with kids who Berry is close to.
Berry has since posted a few photos with her mysterious man, adding more mystery by showing only parts of his body and excluding the face from all her past snaps.
Finally, in September, Berry revealed her man's identity to be 50-year-old singer, Van Hunt. The talented musician also plays the drums, saxophone, guitar, and keyboard.
Aside from being inclined to the arts, Hunt is also a dedicated father to a teen, who sometimes appears on social media. Apart from what was mentioned, the artist lives a relatively private life.
Please fill in your e-mail so we can share with you our top stories!