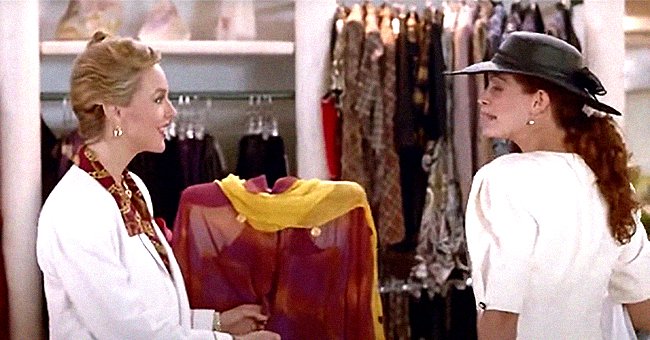 YouTube/V I R G O
Remembering Iconic 'Pretty Woman' Shopping Scene with Julia Roberts and the Mean Saleswoman

In "Pretty Woman," Dey Young plays The Boutique Worker, who disrupts Julia Roberts' shopping spree. However, later on, Roberts' Vivian Ward gets her own revenge.
That was one of the most memorable scenes in the Garry Marshall-directed romantic comedy, in which Richard Gere also stars. Recently, TODAY talked to Young, 61, about the legacy of that scene.
"I never knew that this movie would be as big as it was or that this scene would be so iconic," she said. "I really think the reason is that it's a moment a lot of people can relate to it."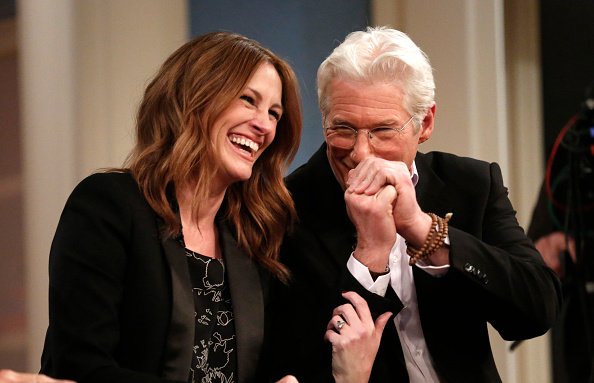 Julia Roberts and Richard Gere appear on NBC News' "Today" show in 2015. | Photo: Getty Images
Before "Pretty Woman," Young appeared in several films. The actress didn't intend to audition for the hit 1990 film, but a chance encounter with director Marshall convinced her to do so.
Young told TODAY that from there, she went for an audition. Although she was not entirely sure what the film was about, she was reading scenes where a shopkeeper was judging a girl.
Young noted that even while working with Roberts, Marshall always encouraged her to be meaner. In the end, they cast her, and she started filming a month later.
She knew right away it was a special project when she met Gere the first time. Young said she never really got a script in its entirety. Small roles always require a lot of secrecy, she explained.
The scenes were taken at the boutique Boulmiche on Rodeo Drive the same day. Young said that the Academy Award winner was an enjoyable co-star during the shoot.
Years after the release of "Pretty Woman," Young visited the Beverly Hills store Boulmiche.
She added that Roberts probably knew the scene they were doing would launch her career, which it did. "Julia had a great rapport with Garry," Young continued. "She was just wonderful."
After "Pretty Woman," Young said that fans would occasionally approach her when they recognized her. Because of how glam she was for the film, rarely did that happen, she added.
Young gets typecast from her upscale transformation, a somewhat limiting thing that she doesn't regret. Young believed that the scene still speaks to the viewers of today, for it is so relatable.
Growing up, Young lived in Bloomfield Hills, Michigan. Her acting career continued at the Academy of Music and Dramatic Arts in London after earning her BFA from Scripps College.
In addition to "Pretty Woman," Young also appeared in "Rock 'n' Roll High School," "Spaceballs," "Melrose Place," and various "Star Trek" shows, amongst others.
Years after the release of "Pretty Woman," Young visited the Beverly Hills store Boulmiche. Tisa Bana, the business manager, described Young as friendly and that they shared a few laughs.
Roberts visited the ladies of Boulmiche, too. Jasmine Afcharieh, the shop's inheritor, said the actress reminisced after meeting with the staff and making light of the famous scene.
Please fill in your e-mail so we can share with you our top stories!