Julia Roberts' Special Bond with Her Niece Emma Roberts — She Funded Her Custody Battle
Julia Roberts has always been very close to her niece Emma and was supportive when the latter's mother fought her father Eric Roberts' custody bid.
Emma Roberts comes from a family of stars. Her father is Academy-nominated actor Eric Roberts, and her aunt is acclaimed Academy Award-winner Julia Roberts.
Sadly, Emma has spent most of her life estranged from her father but has a close and loving relationship with Julia, who has been very supportive since she was a child.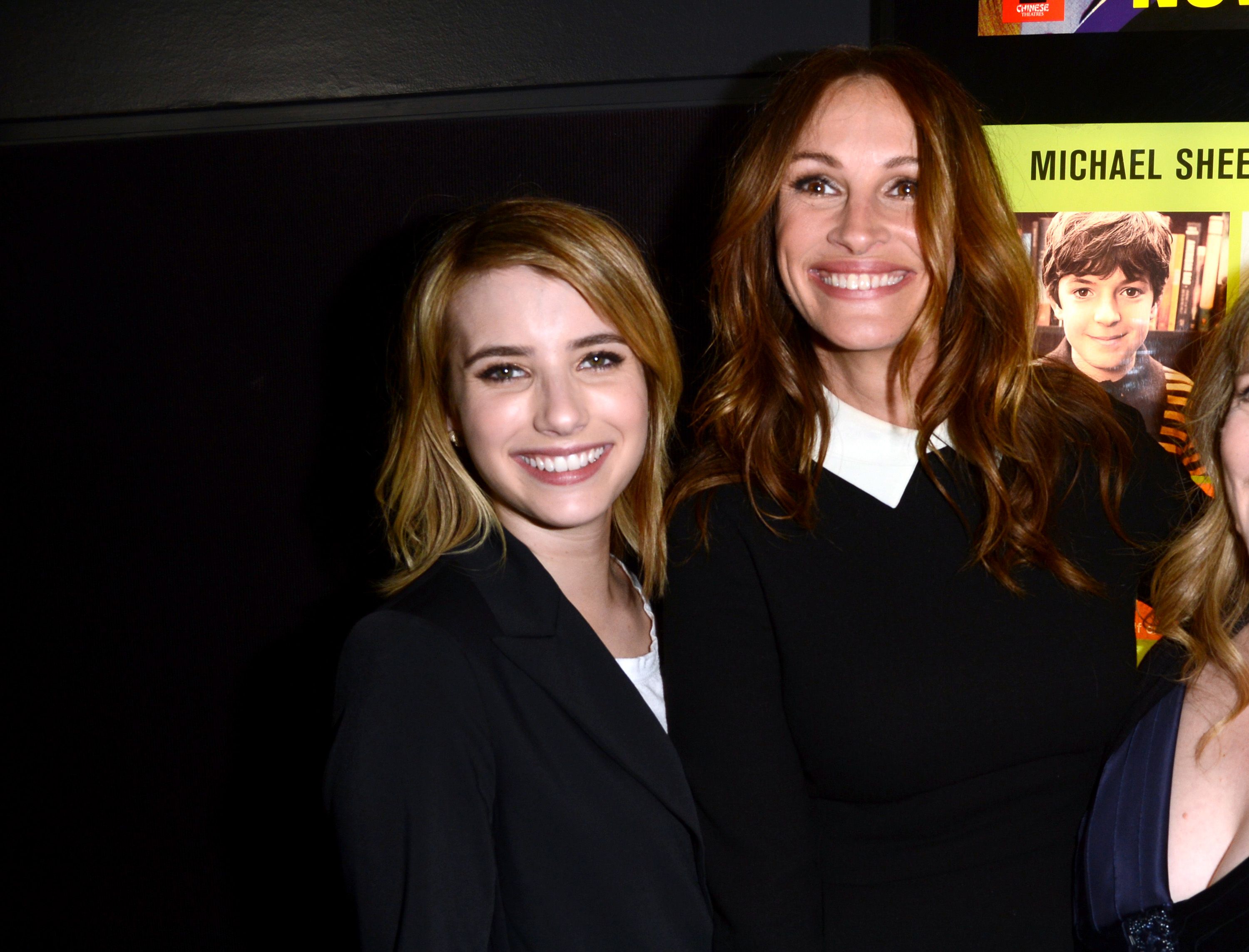 A LEGACY OF TALENT
Emma is Eric's only child, born from his relationship with actress Kelly Cunningham. Her aunt is Julia Roberts, and her grandmother, Betty Lou Bredemus, was an acting coach.
Talent seems to be in their genes, but the relationship between Eric, his sister, and his daughter hasn't always been amicable -- in part due to his problems with drugs.
Emma and Julia even starred in the same movie in 2010, the romantic comedy "Valentine's Day."
ESTRANGED
In 1991, when Emma was just two years old, Kelly and Eric separated, and the actor attempted to gain custody of his daughter. At that time, Julia sided with Kelly.
The "Pretty Woman" actress even helped Kelly financially so she could fight for custody of her daughter in court. At the time, Kelly alleged that Eric had been abusive.
AUNT JULIA
The actor never forgave his sister for siding with his ex-girlfriend, but Kelly and Emma have remained very close to Julia ever since. Emma admits that she idolizes her famous aunt.
The actress admits that she used to love visiting Julia on set and spending time wandering through the makeup and costume departments trying on her aunt's outfits.
THE FAMILY BUSINESS
It's no surprise that Emma followed in her aunt's footsteps. The physical resemblance between the two women has been noted. Both have the same wide smile and delicate features. 
Emma and Julia even starred in the same movie in 2010, the romantic comedy "Valentine's Day," but since they were in different plot lines, they never shared a screen.
TAKING CREDIT
One thing that will definitely not endear Eric to his oldest daughter and sister is his outrageous claim that they have careers thanks to his influence and support. Eric said:
"If it wasn't for me, there would be no Julia Roberts and no Emma Roberts as celebrities, as actresses, and I'm very proud of that."
December 2, 2020
Eric, now 64, has had a turbulent life, including brushes with the law for drug possession. His marriage to actress Eliza Roberts went through a rough patch in 1995 when Eric became violent.
Since then, Eric has given up drugs, and when his sister Julia gave birth to her twins, Hazel and Phinnaeus, now 16, the siblings reconciled. In 2007, Julia and her husband welcomed their third child, son Henry.
LOVE DRAMAS
Unfortunately, Emma's love life hasn't always run smoothly. In 2012, Emma started dating "X Men" actor Evan Peters. The two were in a stormy relationship up until 2019 before breaking up.
Rumors attributed the blame for the 2017 break up between Hayden Christensen and Rachel Bilson to a romance between the "Star Wars" actor and Emma, but the actress always denied any involvement.
MOTHERHOOD
Since March 2019, Emma has been in a relationship with "Triple Frontier" actor Garrett Hedlund. Hedlund had previously been involved in a long-term relationship with actress Kirsten Dunst.
In June 2020, Emma's mother, Kelly, inadvertently outed her daughter's pregnancy, forcing the actress to make a formal announcement: she and Hedlund are expecting their first child.
The baby, as it turns out, is a boy, and though the due date has not been announced, it will probably be born sometime in late 2020 or early 2021.
Hopefully, the arrival of Emma's baby will help the family heal the breach between them. Aunt Julia will be there to cheer Emma on, and let's hope grandpa Eric will be there too.