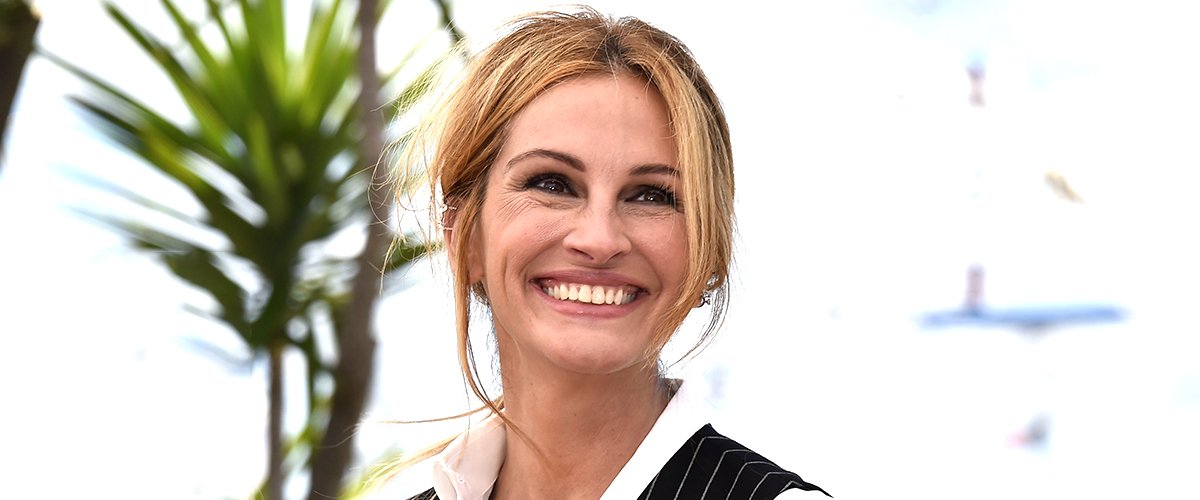 Getty Images
Julia Roberts Was Raised a Christian but Converted to Hinduism — inside Her Religious Journey
Although born a Christian, actress, and producer, Julia Roberts converted to Hinduism later in her life and has remained devoted to date.
American actress and producer, Julia Roberts keeps her religion close to her heart, aligned next to her acting career. The mother of three does not shy away from sharing her take on the subject or recounting her religious journey.
Born into a Christian family, Roberts has been open about her unexpected switch to Hinduism in 2009, and her efforts to keep the faith.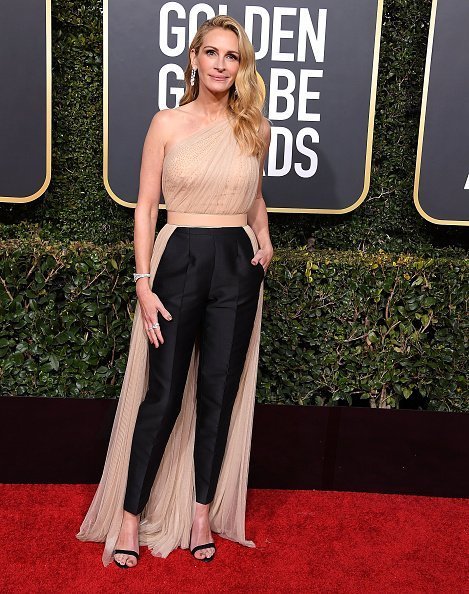 Julia Roberts at the 76th Annual Golden Globe Awards on January 6, 2019. | Photo: Getty Images
JULIA ROBERTS' RELIGIOUS BACKGROUND AND BELIEFS
Before the "Pretty Woman" star embraced Hinduism, she was a Christian, born to parents, Walter Grady Roberts, and Betty Lou Bredemus. While her dad, Grady, was Baptist, Julia Roberts's mom was a firm believer in the catholic faith.
Roberts built a successful career as an actress within a few years of her acting debut. Her first appearance on the big screen came in 1988 with the movie "Satisfaction."
Her parents divorced when she was four. At ten, her dad passed on, leaving her in the sole custody of her mother, who raised her in her faith. Due to the star's upbringing, she grew up a catholic.
ROBERTS' JOURNEY TO HINDUISM
Her beliefs in Hinduism began sometime around 2009, while she was shooting the romantic comedy-drama, "Eat, Pray, Love." In the 2010 movie, the actress starred as a woman struggling to find a spiritual balance in her life through Hinduism.
Julia Roberts' Hinduism practices continued past the movie set, and eventually, her husband Daniel Moder and their kids embraced it.
She went public with the news that same year, confirming in an interview that she was Hindu. Like other followers of the faith, Julia and her family went to Hindu Temples to pray, chant, celebrate, and carry out other observances.
WHY JULIA ROBERTS CONVERTED TO HINDUISM
Admittedly, her role in "Eat, Pray, Love" contributed significantly to the new faith. However, her trip to India while filming the film set her on her path to Hinduism.
A photograph of the Hindu guru, Neem Karoll Baba (Maharaj-Ji), spurred the actress' interest in the religion. She explained how she was drawn to him at first sight despite not knowing who he was or what he represented to the Hindu community. Since her conversion, the mother of three has remained a firm devotee of the Hindu guru.
JULIA ROBERT'S LIFE SINCE EMBRACING HINDUISM
Since coming into her religion, the entertainment icon adopted a new way of life. Her perception of certain realities, her thought process, and her beliefs experienced drastic changes.
Roberts' faith also affected her views on what she would usually have considered the norm. During an interview shortly after her conversion, the 52-year-old kicked against the use of cosmetic surgery to counter the aging process.
JULIA ROBERTS' LIFE AS A HINDU WORSHIPPER
Having her family join in her practice made the transition process more convenient for the Hollywood icon. Not only was Julia Roberts' husband hands-on through her journey, but he also supported some resulting changes in their lives.
For instance, when their kids got christened into the Hindu faith with new names, Moder gave his blessings. Julia Roberts' children, Hazel, Phineas, and Henry, landed the names Lakshmi, Ganesh, and Krishna Balram, respectively.
PERSONAL LIFE OF JULIA ROBERTS
Julia Roberts' parents birthed her on October 28, 1967, in the city of Smyrna, Georgia. Her parents were actors and passed the gene to Roberts and her siblings, Eric Roberts and Lisa Roberts.
The "Valentine's Day" star is also aunt to actress Emma Roberts, who starred alongside her in the 2010 film. Roberts has been married twice. Her first was to country singer Lyle Lovett in 1993.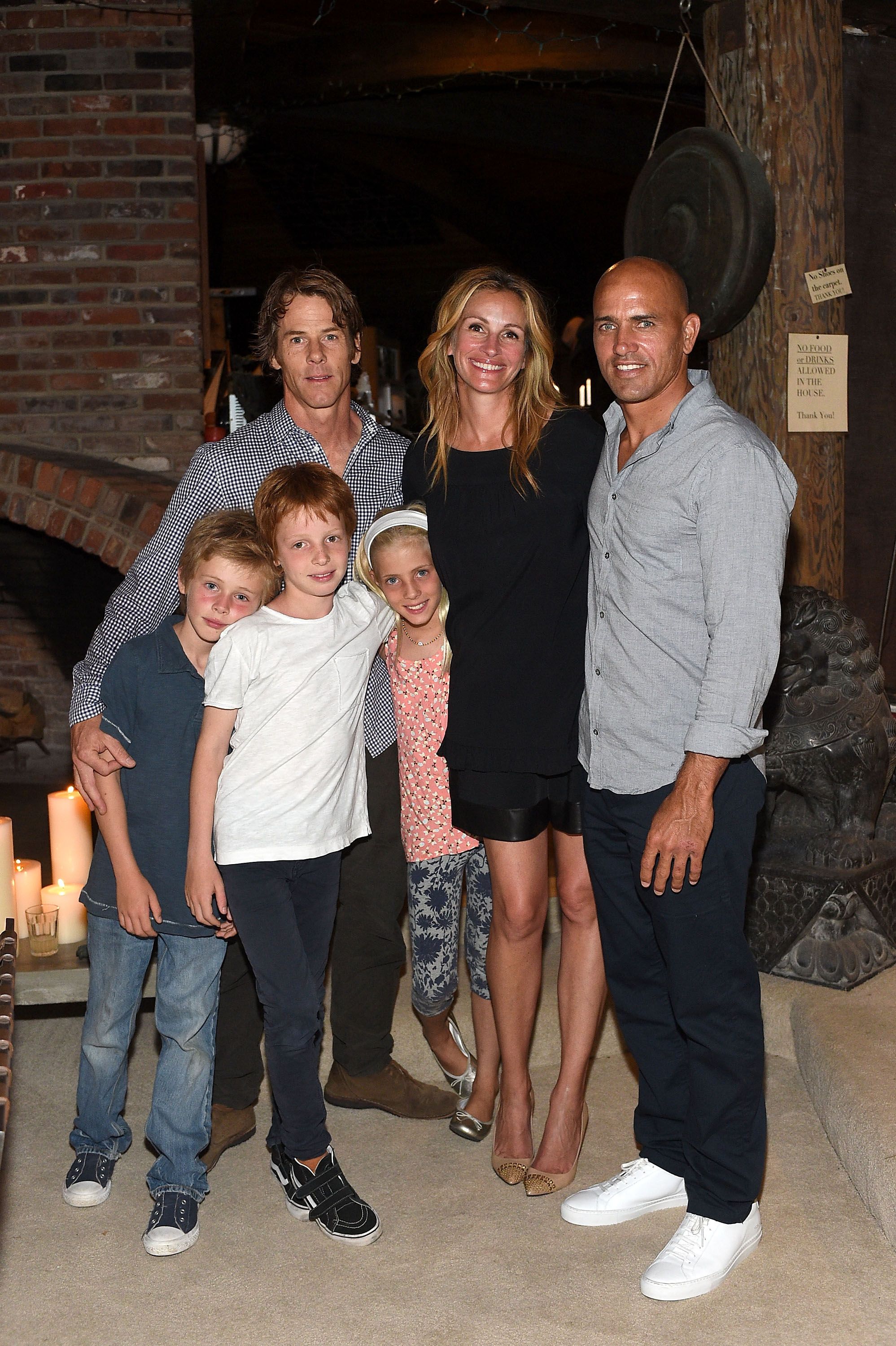 Daniel Moder, Julia Roberts, and children Phinnaeus, Henry, and Hazel Moder, and Kelly Slater at the celebration of the launch of Outerknown on August 29, 2015, in Malibu, California | Photo: Getty Images
Their union ended two years later. Next, she married cameraman and cinematographer Daniel Moder on July 4, 2004. The duo share three children, Hazel, Phineas, and Henry.
Julia Roberts' daughter Hazel, and her twin brother were born in 2004, while their older siblings, Henry, arrived in 2007.
Roberts built a successful career as an actress within a few years of her acting debut. Her first appearance on the big screen came in 1988 with the movie "Satisfaction." She won the Golden Globe Award and an Academy Award nomination barely a year later for a later role in "Steel Magnolias."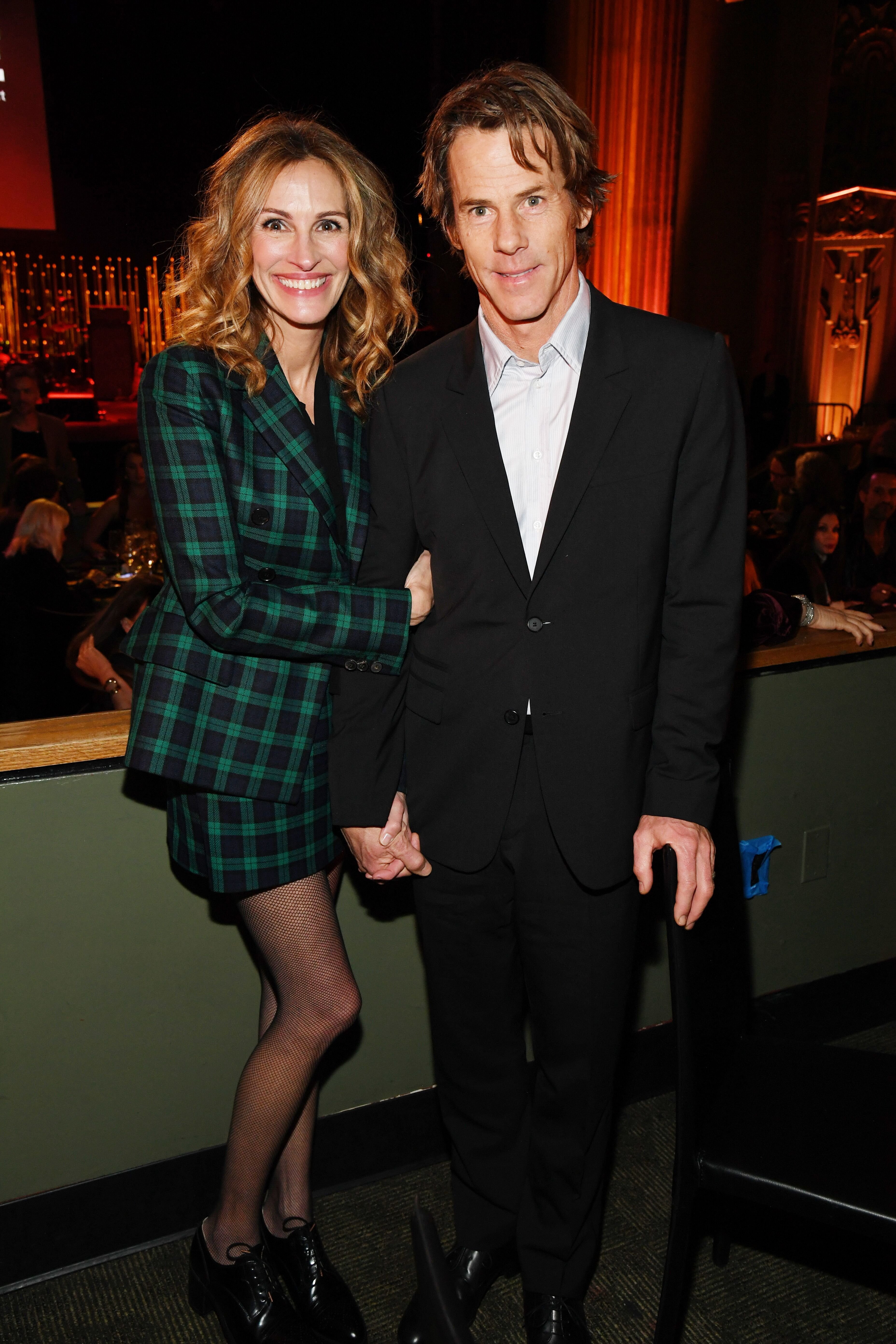 Julia Roberts and Daniel Moder attend CORE Gala: A Gala Dinner to Benefit CORE on January 15, 2020. | Photo: Getty Images
The icon breakthrough role was in the 1990 movie, "Pretty Woman," which remains her most recognized to date. Since then, she has starred in "Notting Hill," "Runaway Bride," "The Mexican," "Ocean's Twelve," "Mother's Day," and "homecoming," among others.
With a blossoming career, satisfying religion, and an adorable family, Julia Roberts is proof that one can have it all.
Please fill in your e-mail so we can share with you our top stories!