Julia Roberts Celebrates 18th Anniversary with Husband Daniel Moder in Rare Pic Together
On Saturday, actress Julia Roberts celebrated a very important milestone in her life. She took to social media to pay tribute to her 18th wedding anniversary with her husband.
Roberts, 52, and Daniel Moder, 51, have been married for 18 years! The pair celebrated the achievement with the actress sharing a rare but lovely photo on her Instagram account.
She uploaded an image where she was photographed while lovingly kissing Moder on the cheek. He appeared quite pleased with the kiss as the cinematographer smiled with his eyes for the camera.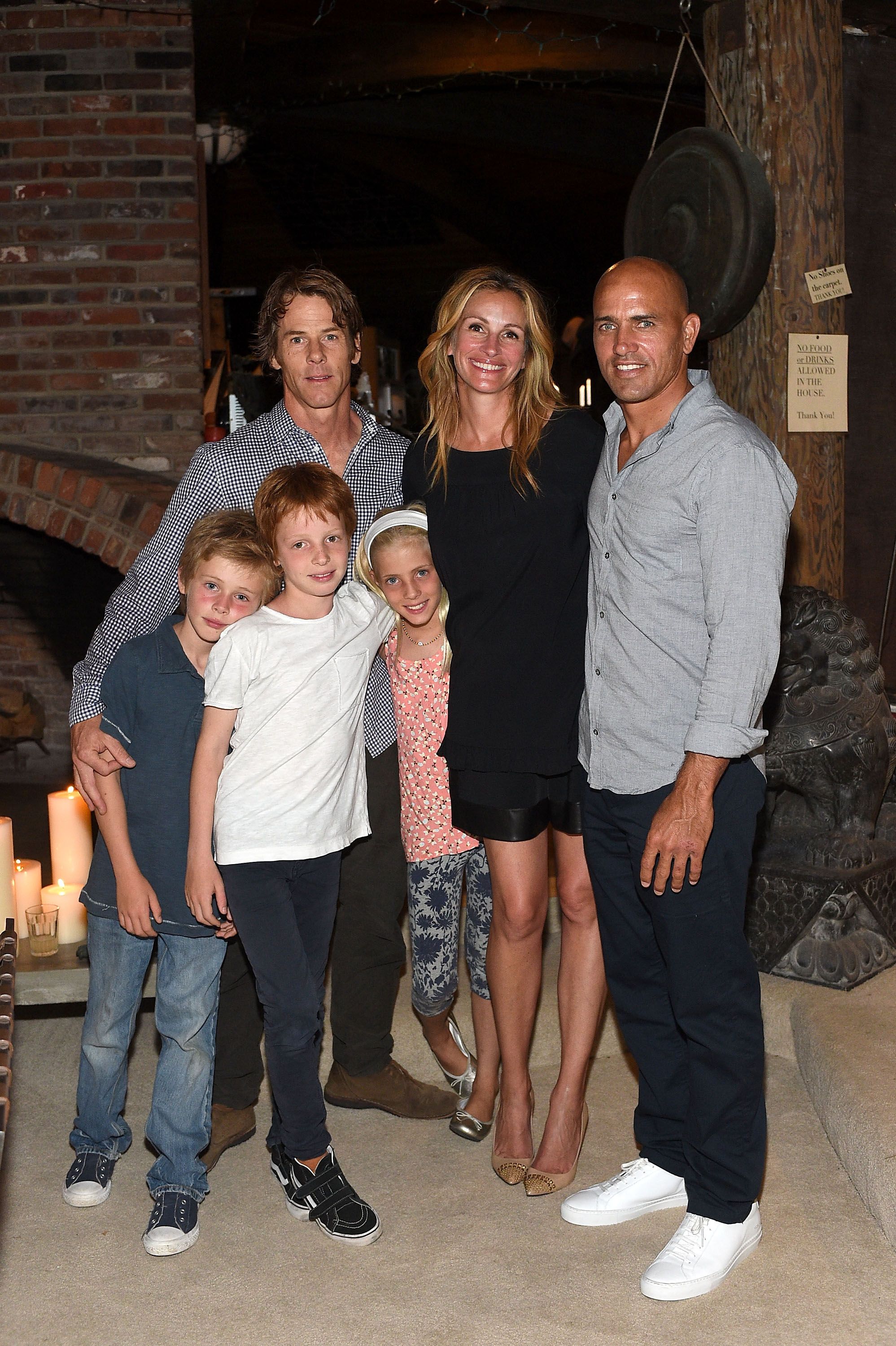 WHERE ROBERTS MET MODER
In 2000, the pair met for the first time while shooting the film, "The Mexican." The following year, the couple got married and has since had three children together.
Roberts and Moder share twins Phinnaeus "Finn" Walter and Hazel Patricia, 15, and a son Henry Daniel, 13. The couple was last seen in a rare public outing in January 2020.
LAST PUBLIC OUTING
They attended the 2020 CORE Gala which was held at the Wiltern Theater in Hollywood, Los Angeles. Roberts held her husband's arm as they posed together for a picture at the charity event.
In 2017, the "Pretty Woman" actress gushed about her love for her husband during an interview. She stated: "I mean, every day my husband walks in the door it's like a recurring dream."
DATING AN AWESOME PERSON
Roberts explained further: "I'm like, 'Ah, he's back!'" A year later, she told "Extra" that Moder was an "awesome human being."
JULIA'S PAST LOVERS
The actress has dated her fair share of stars in the past. These included people like From Keifer Sutherland, Benjamin Bratt, and Liam Neeson.
DATING BENJAMIN BRATT
Before meeting Moder, Roberts had been dating Bratt for more than four years. At the time, the cinematographer was married to Vera Steimberg.
HAVING AN AFFAIR
It's alleged that the pair had an affair while with their significant others. They eventually ended things with their respective partners so they could take their relationship to the next level.
Bratt allegedly left the actress after finding out about her affair while Steimberg responded by filing for divorce.