Closer Weekly: Julia Roberts & Danny Moder Wanted to Escape the Showbiz Culture for Their Children
Julia Roberts and her husband Danny Moder moved into a new home in San Francisco for their children to escape the showbiz culture of Los Angeles.
Moving into a new house is not an easy feat. The change of scenery and neighborhood can be daunting for those moving; however, sometimes, moving into a new home might be the best decision for everyone involved.
Oscar Award-winning actress Julia Roberts and her husband Danny Moder left their home in Los Angeles to take up residence in San Fransisco because they wanted to escape the showbiz culture for their kids.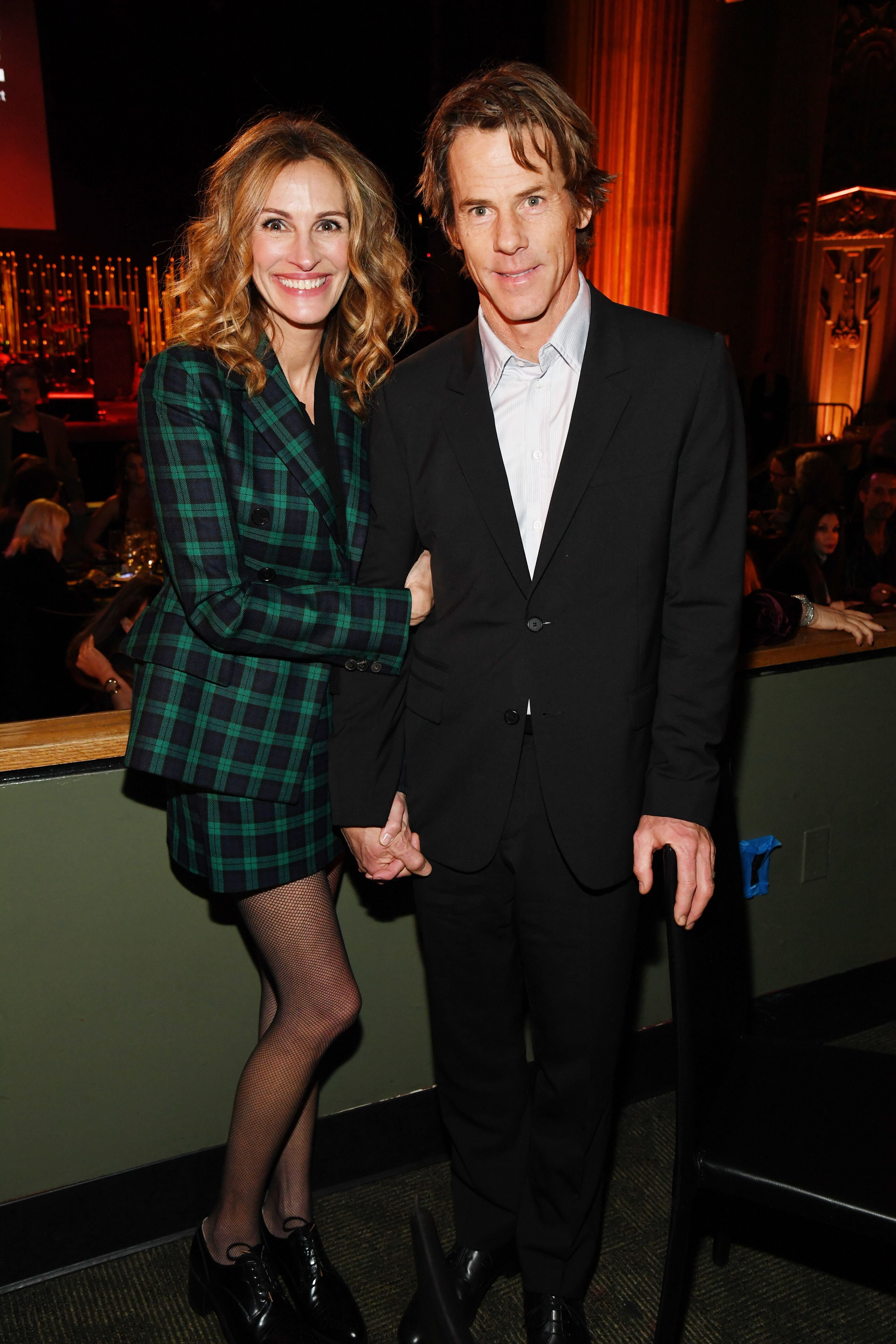 In a chat with Closer Weekly, a friend of Roberts expressed that the couple decided to move because their kids: Hazel, Phinneas, and Henry were growing fast and needed a diverse environment.
The friend stated that the couple's decision to move also stemmed from the fact that Roberts wanted her kids to experience a city with a different vibe and energy. The friend added:
"Her kids are not movie star kids in San Francisco, where no one cares who your mom is. She's always wanted to raise her kids in a more diverse neighborhood."
Roberts and Moder recently bought an 8.3 million dollar victorian home in the city's Tony Presido's Heights, and Roberts is excited because it provides a diverse neighborhood the kids need.
The house, which has a shingled exterior, boasts five levels of living space with five bedrooms and 4.5 bathrooms. It sits on a sprawling 6200 square foot and offers a view of the San Fransisco Bay and Golden Gate Bridge.
Her marriage to Moder changed her view and perspective on certain things in life.
Culture, arts, and access to nature are some of the things Roberts finds beautiful, according to her friend. The house, which is close to a huge park and has access to a hiking trail, captured the heart of the actress.
While Roberts is eagerly excited for the move, her husband Moder sees it as a bittersweet experience. Although the couple can travel back to Los Angeles in less than an hour, for Moder, another source stated:
"It's bittersweet because he loves the idyllic life they have on the beach, but he's also grown tired of Hollywood."
Roberts and Moder, who got married in 2002, first met sometime in 2000 on the set of "The Mexican." Roberts was a cast while Moder worked as a cameraman on the crew.
In a chat with Oprah some years back, Roberts, who loves to keep her life private, revealed that her marriage to Moder had changed her view and perspective on certain things in life. She added that their marriage had astoundingly nurtured her.
Aside from changing her perspective on life, her marriage to Moder has blessed Roberts with three kids. She gave birth to a set of twins, 15-year-old Hazel and Phineas in 2004, and three years later, she gave birth to her last child, 12-year-old Henry.
For Roberts, her children are one of her major accomplishments, and although she knows parenting can be hard, she is proud of her kids.