NFL Star Vincent Jackson, 38, Shared a Post on Instagram before He Was Found Dead — See It Here
In his final Instagram post, NFL star Vincent Jackson, 38, showed his support for the Tampa Bay Buccaneers before he was found dead at the Homewood Suites in Brandon, Florida. Jackson leaves behind a wife and three children. 
A mere three weeks ago, former Tampa Bay Buccaneers wide receiver Vincent Jackson showed signs of excitement through his final Instagram post. Fast forward to 15 February, and the retired athlete was found dead in a hotel room. 
The post was shared with Jackson's 40 000 followers in celebration of his former NFL team, which had secured its place in the Super Bowl Final that it went on to win on 7 February.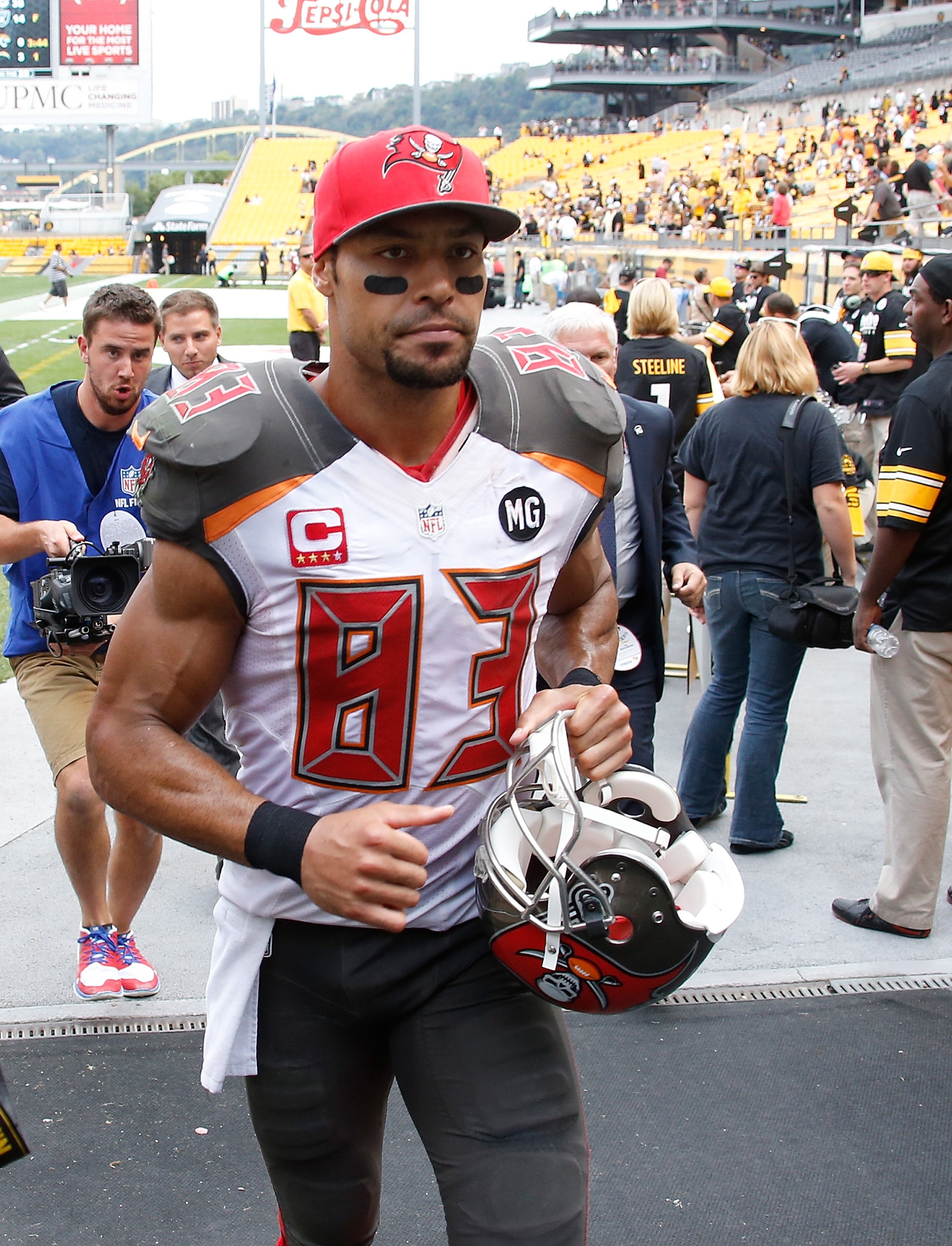 The post, which was accompanied by a meme, had initially ignited excitement among fellow Buccaneer fans, who shared their comments of celebration underneath Jackson's caption, which read: 
"#Awesome win by @buccaneers! ? Aaron Rodgers look at the Packers coaches in the locker room post-game. ? #letsgo." 
The caption has since received "RIP" commentary beneath it, as fans of Jackson react to the news of the 38-year-old's passing. According to the Hillsborough County Sheriff's office, no cause of death has yet been determined. 
Most of Jackson's posts revolved around football. He also updated followers on the news involving his "Action 83 Foundation", which provided educational, emotional, and physical health support to military families. 
Jackson checked into the hotel room on 11 January and was reported missing on 10 February.
Although the former athlete was married to Lindsey VanDeweghe for a decade and welcomed three children with her (Carter, Amaya, and Dominick), he shared very few photos and videos of his family. 
Jackson's body was discovered by a housekeeper inside his hotel room at approximately 11:30 on 15 February, with no signs of trauma. Chad Chronister of HCSO said in a statement: 
"My heart aches for the many loved ones Vincent Jackson leaves behind, from his wife and children to the Buccaneers nation that adored him."
Chronister added that Jackson had been made an honorary deputy by HSCO three years priors on account of his dedication to the work he did for his community. Chronister shared Jackson's passion for assisting military families. 
gone too soon 💙 pic.twitter.com/lQEtPjNQ4w

— Los Angeles Chargers (@Chargers) February 15, 2021
Jackson was just a teenage boy when he accepted a phone call from then Chargers head coach, Marty Schottenheimer, to become the 61st player of the 2005 NFL draft. 
Speaking during an interview in 2017, Jackson considered himself an effective receiver who could stretch the field from the outside one-on-one and run intermediate routes that kept drives alive. 
Rest in peace, Vincent Jackson. 🙏 pic.twitter.com/ik3GYZjQDr

— Tampa Bay Buccaneers (@Buccaneers) February 15, 2021
The football fraternity has been left reeling following Jackson's death. Buccaneers owner Bryan Glazer wrote on Instagram that Jackson had been professional throughout his 5-year tenure with the team. He added he was pained by the loss. 
Jackson checked into the hotel room on 11 January and was reported missing on 10 February. After being located and being spoken to by police on 12 February, Jackson's body was found three days later. The investigation into his death continues.