Lori Harvey & Michael B Jordan Enjoy a Date Night Complete with Beautiful Flower Arrangements
Lori Harvey, who recently started dating Michael B. Jordan, has taken to social media to show off the couple's first Valentine's Day together. From her posts, it was a day of love, romance, and flowers for the two!
Lori Harvey and her beau Michael B. Jordan seemingly had an amazing Valentine's Day, and the 24-year-old model was sure to give fans a glimpse of all that went down.
Taking to her Instagram story, Harvey shared a post showing off how Jordan rented out an aquarium for them to enjoy a special romantic dinner on Valentine's.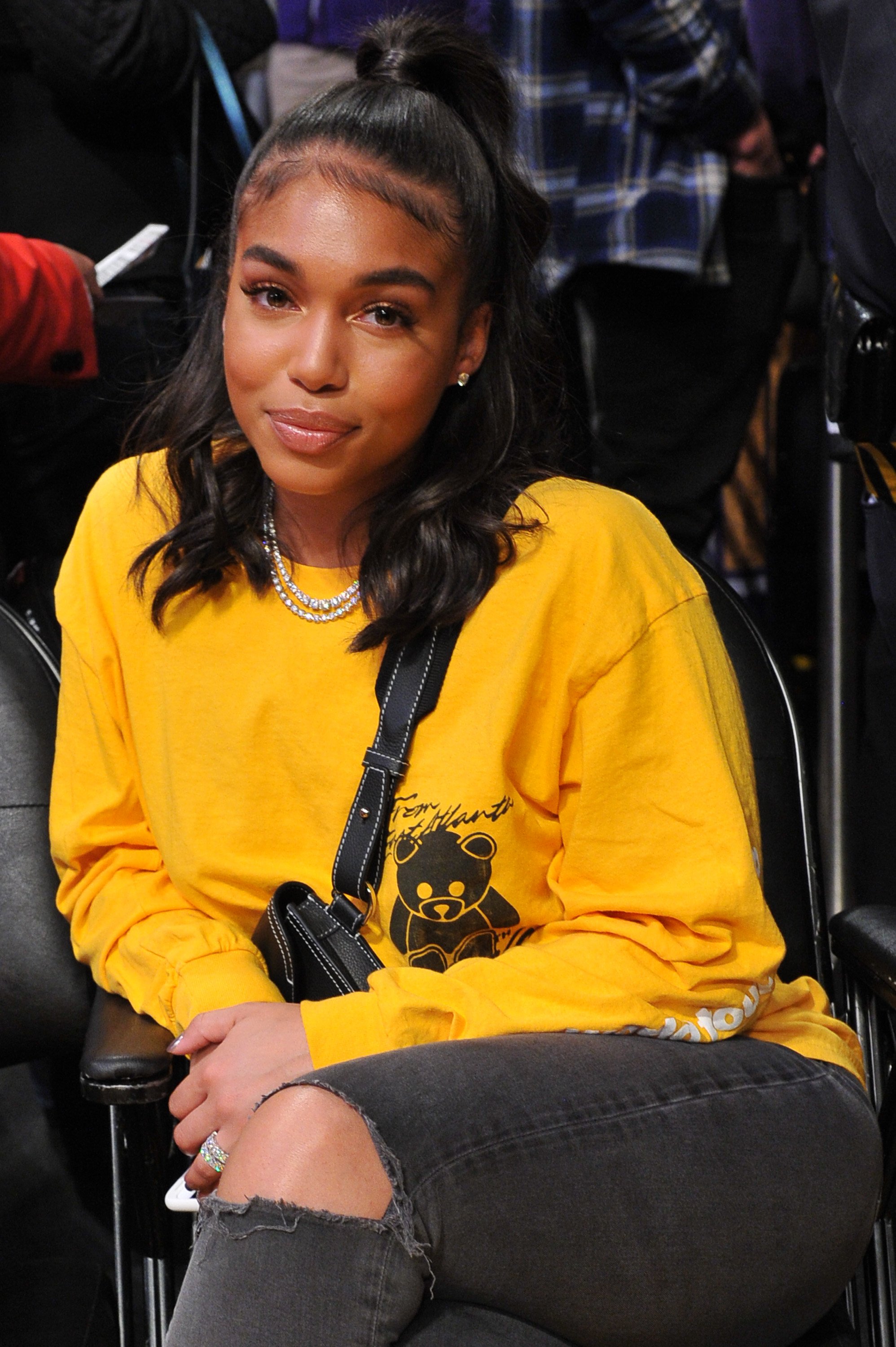 Harvey posted videos of the aquarium with white, red, and pink rose petals scattered on the floor alongside lit candlesticks leading to a dining table for the two.
She accompanied the video with a sweet caption gushing about how her "baby" rented the aquarium so they could do a private tour and check out the turtles (Harvey's favorite animal).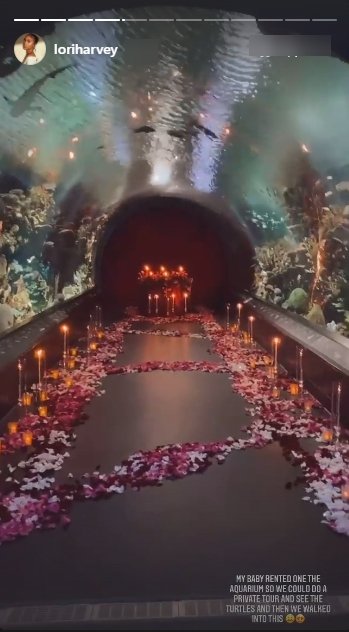 The model also gave fans a look at their fancy dinner table, comprising beautiful pink flowers and red candles complementing the special occasion.
Jordan's surprise for his beau did not end there as Harvey also showed off their lavish hotel room filled with bouquets of roses and shining candles. She captioned the post writing, "And then this"
When they are not showing off their new-found love, Harvey and Jordan are busy enjoying each other's company on romantic trips.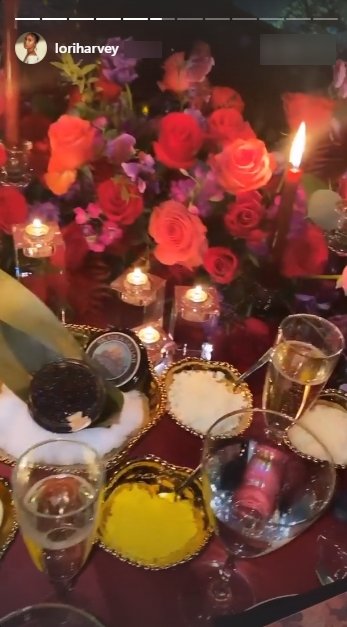 Harvey also gave fans a glimpse of what she accessorized with on Valentine's day. The model shared a photo of a cute flatlay comprising of a pink purse, a pair of silver clear heels, and her perfectly manicured hand adorned with silver jewelry.
The 24-year old's recent posts come only a few days after she shared a photo of herself and Jordan posing alongside each other before going on a pre-Valentine date.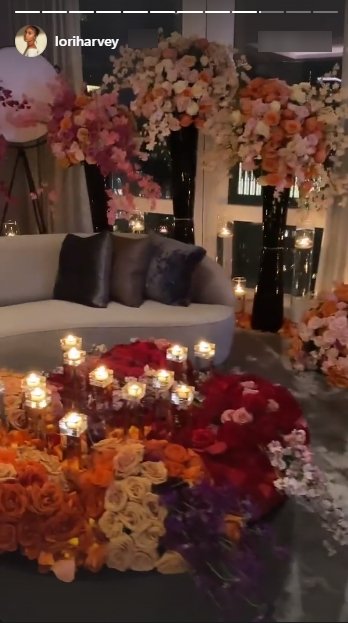 With Jordan clad in a black tuxedo and Harvey matching with him in a silky black dress, the adorable pair looked super stylish for their romantic date.
Though there had been rumors of a romantic relationship between the two, Harvey and Jordan made their relationship official earlier in the year after sharing intimate photos of themselves on social media.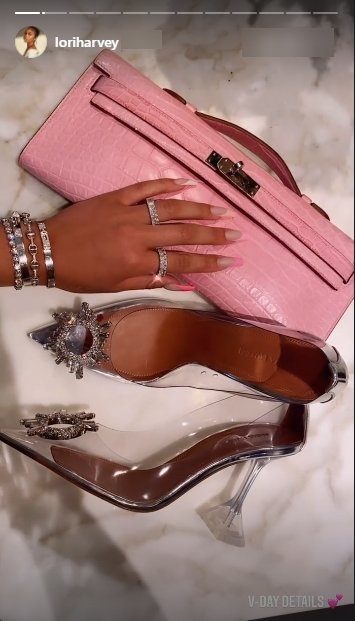 When they are not showing off their new-found love, Harvey and Jordan are busy enjoying each other's company on romantic trips to some of the world's most exotic destinations.
In February, the couple was spotted cozying up against each other while jet skiing, and from the look on their faces, these two simply couldn't be happier to be together.