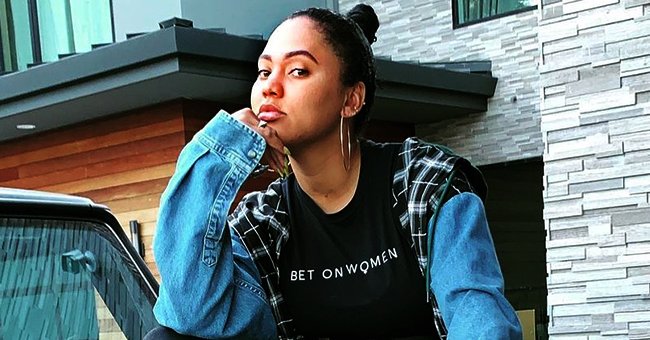 Instagram/ayeshacurry
Ayesha Curry Stuns as She Shows off Her Natural Curls Rocking a Green Sheer Ensemble (Photo)
Ayesha Curry flaunts her natural curls in a loose hairstyle and looks incredible in a sheer green outfit in a photo posted earlier this week on the author's Instagram page.
Ayesha Curry shows off her head of beautiful hair in a post shared with her seven million Instagram followers. Ayesha looks stunning in her light green top which is slightly see-through.
Ayesha is almost like a painting in the photo. Her skin is incandescent, her cheekbones sculpted perfectly with the aid of subtle make-up. Her full lips and slender nose are defined.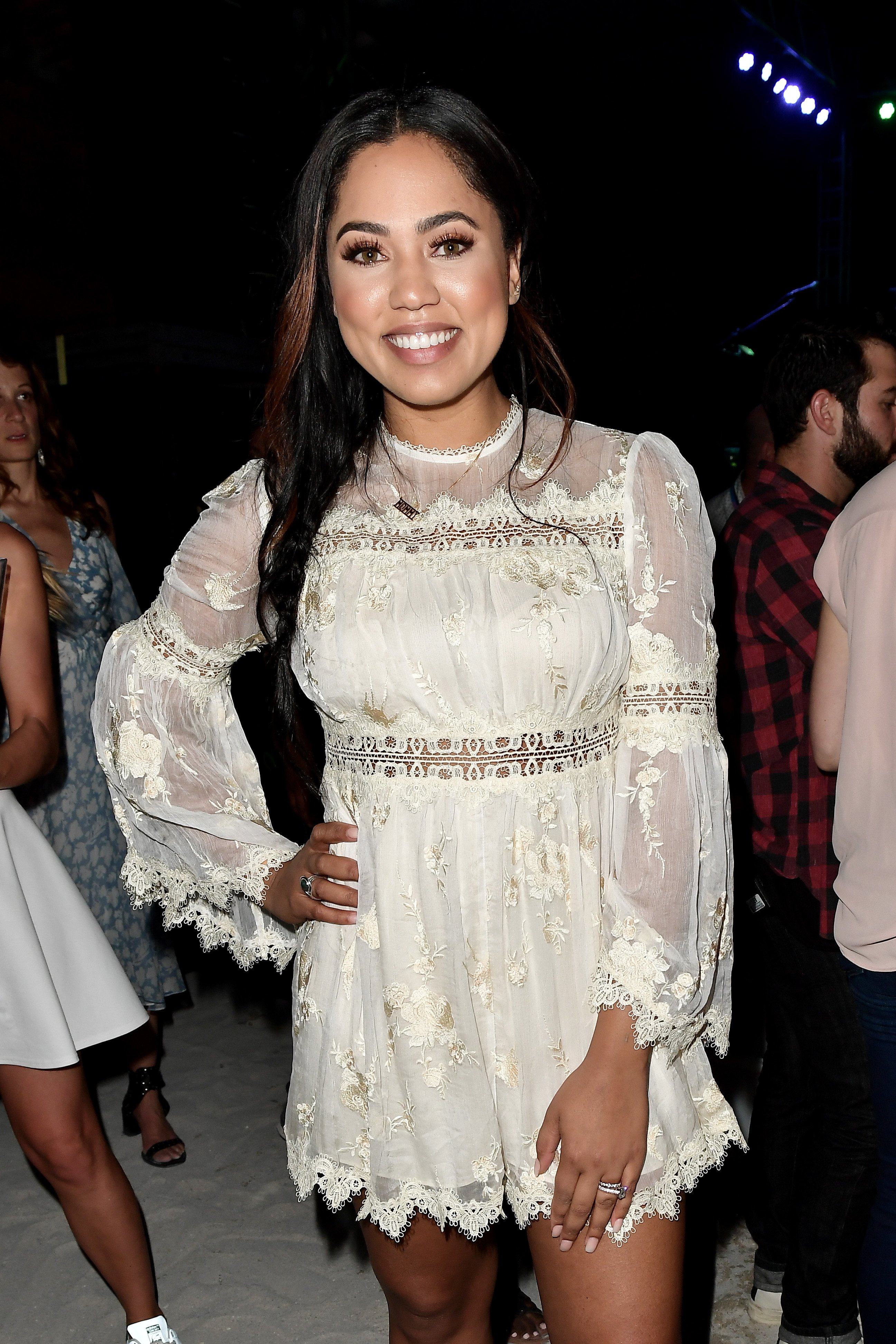 Ayesha Curry at the Heineken Light Burger Bash, 2017 in Miami Beach, Florida | Source: Getty Images
Ayesha tagged her hair and make-up team in the post. Ashley Rose was the mastermind behind her flawless face, while Vernon François worked on her hair to give her those effortless locks.
Her creative consultant Mindy Le Brock chose the transparent green top that Ayesha was wearing in the photo. The post received over 200 thousand likes, and fans were blown away by Ayesha. One follower said:
"Hair as a category is not enough for what is being served in this photo."
The picture was taken for Ayesha's spring issue of Sweet July, which is loaded with resources to help reign in the quarantine blues, or at least keep them at bay.
Some of the magazine's content includes tips to modify your beauty regimen, including skin and hair product recommendations. Ayesha also provides several nourishing recipes to boost your body.
Ayesha's Valentine's Day with her husband Stephen was not what she expected.
Ayesha's lifestyle magazine Sweet July launched in April 2020. She chose the name because she and her husband were married in that month and because all their children were coincidentally born in July.
Her motivation to start the magazine was to provide a greater representation of Black communities and their lifestyles. Ayesha wants to give publicity to people of color and their businesses. In an interview, she said:
"I think it's so strong to have more of these diverse publications on the shelves, and I think there should be more of us."
NBA Player Stephen Curry and Ayesha have been married since 2011 and have three children together, Riley (8), Ryan (5), Canon (2). But Ayesha's Valentine's Day with her husband Stephen was not what she expected.
Unfortunately, there was an incident involving a broken champagne bottle that led to Ayesha requiring stitches. Ayesha got cut on the glass and needed medical attention.
Ayesha had tagged a selfie on her Instagram showing her injured hand while lying in bed with her husband after the accident. Despite the dampener on the special day's events, Ayesha seemed to be in good humor.
Her husband has been incredibly supportive of her new publication endeavors and has been reposting pictures from her photoshoots for the magazine on his social media.
Please fill in your e-mail so we can share with you our top stories!