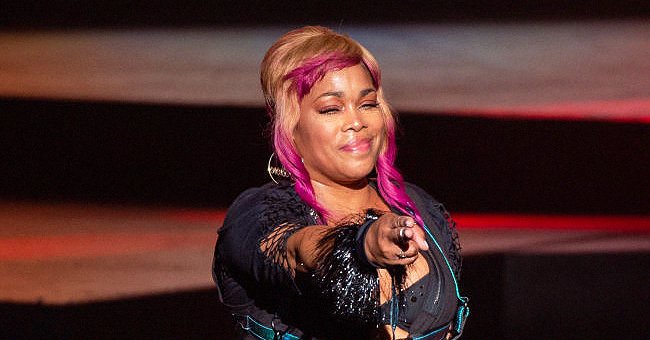 GettyImages
T-Boz's Only Daughter Chase Looks like Her Mom as She Flaunts Her Natural Beauty in a New Video
TLC star T-Boz's daughter Chase Anela Rolison looked strikingly similar to her famous mother as she flaunted her natural beauty in a Tik Tok video shared on her mom's official Instagram account.
Showing off her beauty, Chase Rolison took to Instagram sharing a video of her inborn beauty as she applied makeup throughout the skit. The 20-year old ended the video off with a full face of make-up.
Throughout the video, Chase sang along to a rap song. She wore what looked to be cozy yet fashionable attire, rocking a light pink gown along with a white Alice band to keep her hair back whilst putting her face on.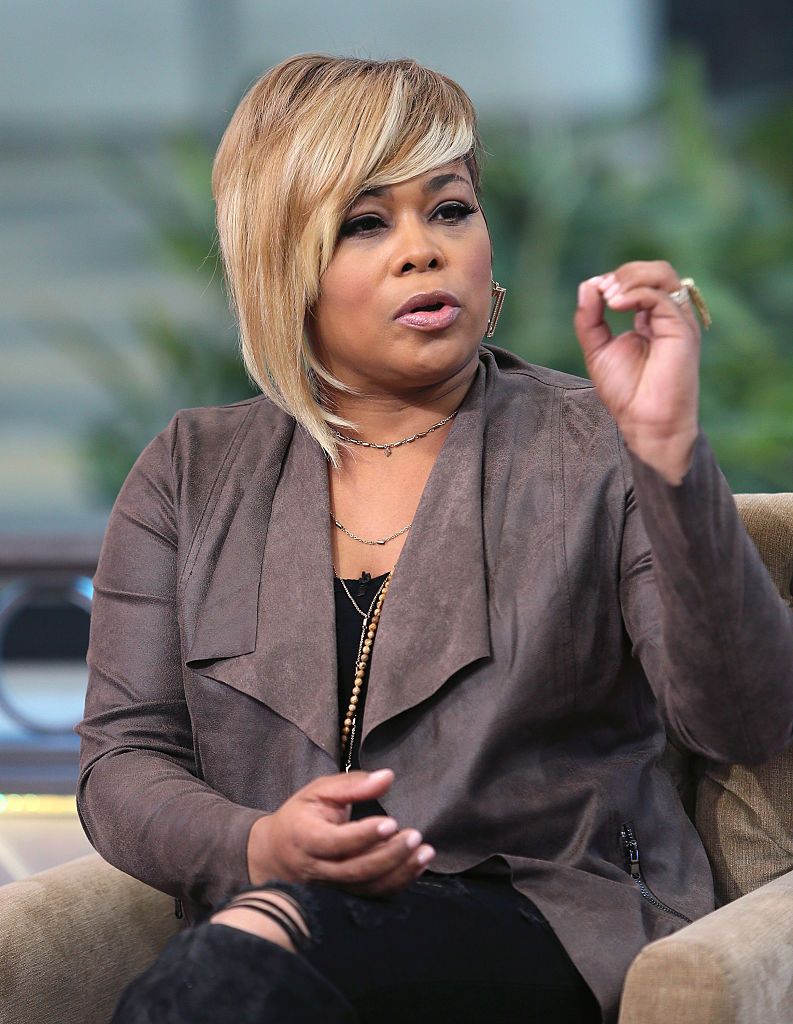 T-Boz visits "Hollywood Today Live" at W Hollywood on January 10, 2017 | Photo: Getty Images/David Livingston
TRANSFORMATION
Showing off her natural beauty at the beginning of the short skit, T-Boz's only daughter has what looks to be two splashes of face cream on her cheek. The relevant caption on the Instagram post read:
"@chaserolison Is Wearing The Color #Navi From @shopanelabeauty Get Yours Now! #tboz #tbeezy #tlc #MyDaughter Those Cute Cozy Head Bands Are Available T?
At the end of the video, Chase had completely transformed her look. Her hair, previously held up by a band was completely let down. She also had a full face of make-up on, sporting bright red lipstick.
FANS GALORE
The endearing post of Chase singing and putting on make-up pulled just over 22,000 views. The comment section was also alive complimenting the young lady on her beautiful looks.
Asked about her experience with motherhood, the star (T-Boz) responded positively.
The wide and positive response is no surprise considering the worldwide popularity that Chase's mom has acquired over the years. This is proven via T-Boz's Insta account that has 998,000 followers.
A MODEL IN THE MAKING
With such natural beauty, one does wonder why Chase never considered a career in modeling. According to her mom, the young girl had a run-in with the career stating that:
"She was approached for modeling but I wouldn't allow it. If she wants to do it I'll let her but she has to work for it. I can help her as her mom and who I am, but I will not make it easy for her."
However, T-Boz claimed, Chase is interested in other pursuits. She said that her daughter dreams of becoming a veterinarian, citing this as the reason why their house is filled with strange animals.
MOMS BEING MOMS
Even though she is famous, T-Boz is just like any other mother, never missing an opportunity to embarrass her daughter. At Chase's graduation in 2019, the famous singer chose to use her vocal cords.
In a clip of her daughter's graduation, T-Boz can be seen dancing and making quite some noise. She added an extra dose of awkwardness for the young girl, holding a poster up to celebrate Chase's big day.
Although moms can be embarrassing at times, they all hold a special place in every daughter's heart. Back in 2009, T-Boz spoke about the special and heart-warming relationship that the two shared.
Asked about her experience with motherhood, the star responded positively claiming that the then-8-year-old Chase would make her breakfast in bed. Let's hope that the two share the same bond now as they did then.
Please fill in your e-mail so we can share with you our top stories!