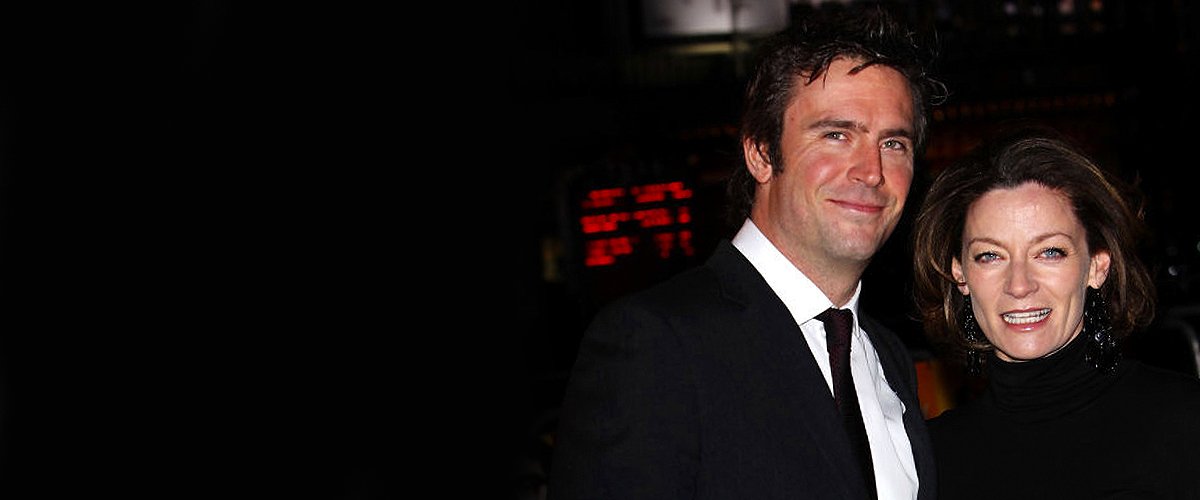 Getty Images
Jack Davenport and Michelle Gomez Have Been Married for 20 Years — Meet the Beautiful Couple
Michelle Gomez who delighted fans as the villain in the "Doctor Who" series and as Miranda Croft in "The Flight Attendant" has been married to Jack Davenport for 20 years.
Fans of the "Pirates of the Caribbean" franchise will remember actor Jack Davenport as James Norrington, what they may not know is that he has been married to British actress Michelle Gomez for 20 years.
Gomez recently starred in the Netflix horror series "Chilling Adventures of Sabrina" as the teen witch's teacher who aspires to be the Queen of Hell. Madam Satan isn't Gomez's first villain -- she played The Master, the evil Nemesis of the fabled "Dr. Who" from 2014 to 2017.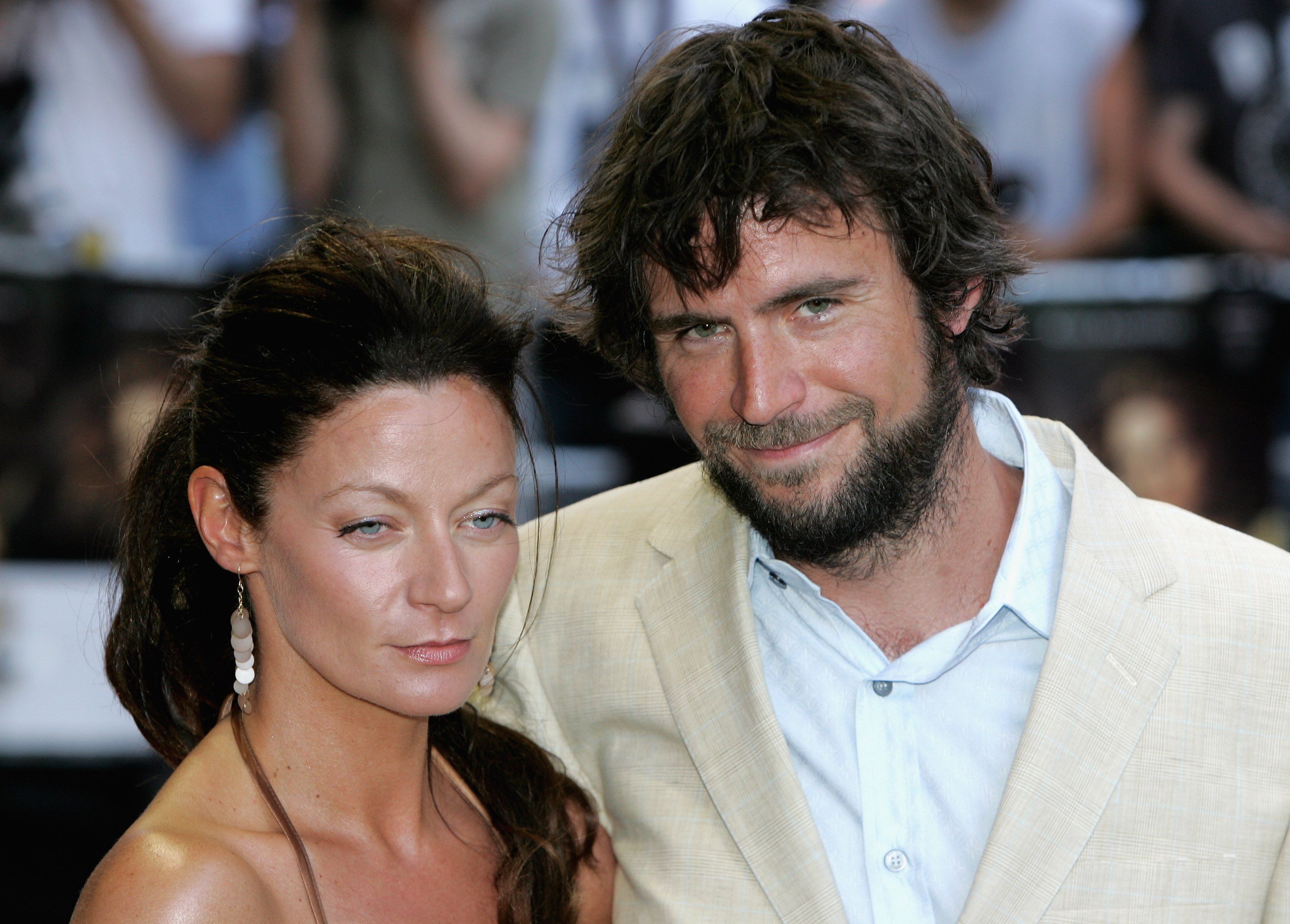 Jack Davenport and Michelle Gomez at the premiere of 'Pirates Of The Caribbean: Dead Mans Chest' in 2006 in London, England | Source: Getty Images
MEETING JACK DAVENPORT
Davenport spotted the Scottish beauty in a stage production of "Trainspotting," and was so smitten that he returned the next day -- which presumably led to a backstage visit and an introduction to the woman who would become his wife.
The couple married in 2000, and ten years later they welcomed their only child, son Harry Davenport. Davenport and Gomez have both become successful in their careers, working as hard at their profession as they do at their marriage.
Davenport got his break into film when he landed a part in John Cleese's "Fierce Creatures" in 1997.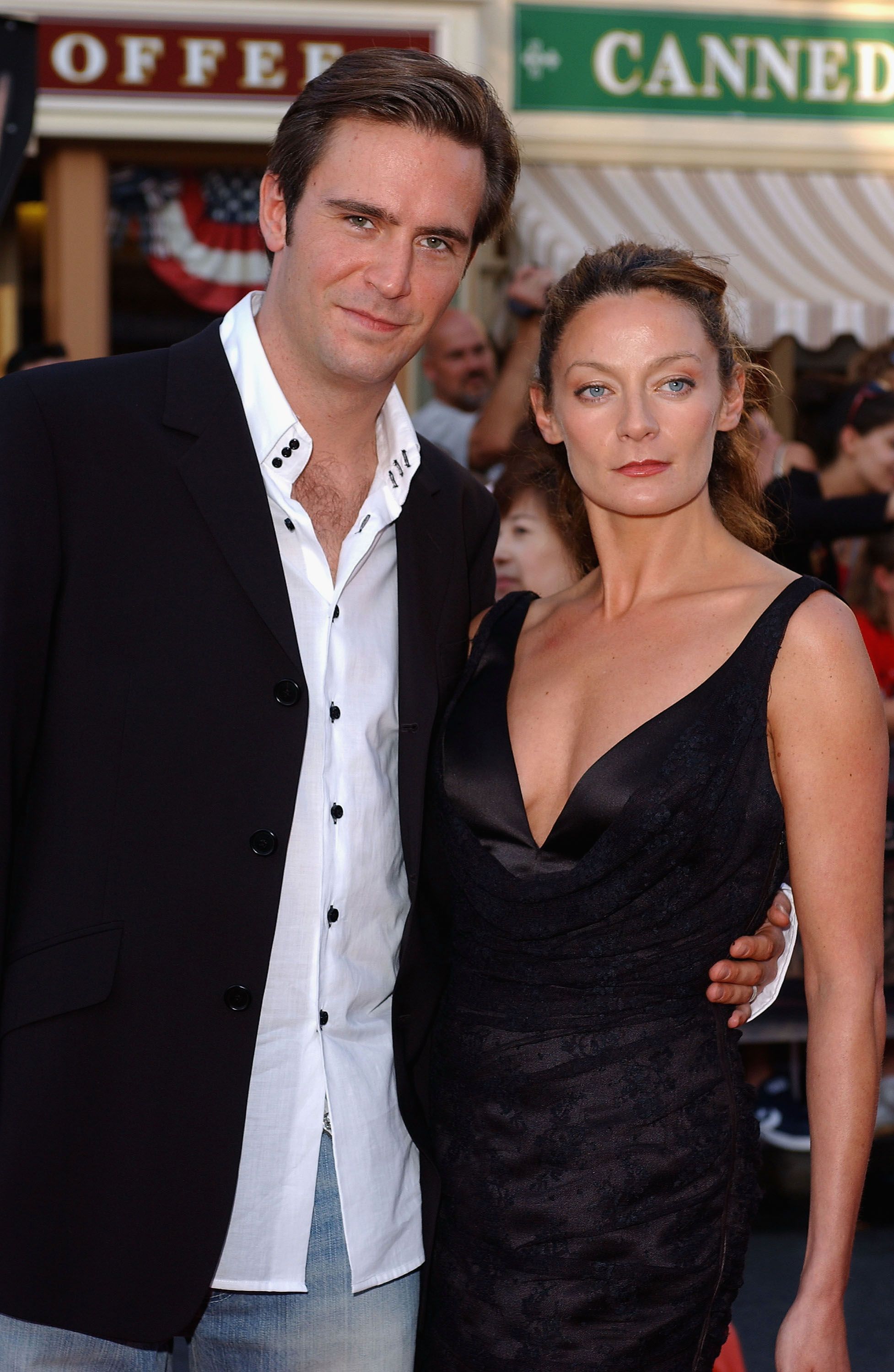 Jack Davenport and Michelle Gomez at the world premiere of "Pirates of the Caribbean: The Curse of the Black Pearl" in 2003 in Anaheim, California | Source: Getty Images
THE SCOTTISH BEAUTY
Gomez revealed that she was in love with acting from an early age and at the age of 12 attended the Royal Scottish Academy of Music and Dance. Gomez wrily admitted about her younger self:
"I've always been a show-off. I've always felt that it's been a destiny, a quiet destiny. I lived and breathed it."
Growing up the sister of three competitive boisterous brothers -- one of them her twin -- didn't leave Gomez much space for Barbies and pink princess dreams. She ended up being as athletic and dare devilish as they were.
Her resilience would serve her well at the beginning of her career when she had to work three odd jobs to make ends meet while scrounging for work as an actress. Her ferocious determination earned her the nickname "Cockroach."
BREAKTHROUGH
In 1995 her hard work paid off. Gomez was cast in Danny Boyle's stage production of "Trainspotting" playing all four female leads, to critical acclaim. From then on, washing dishes and being a porter to put food on the table was behind her.
Gomez has revealed that her looks seem to have destined her to play villains, like Sue White in "Green Wing," which she has done with great gusto. After all, no one does bad as well as Michelle Gomez and casting directors know it.
SON OF PRIVILEGE
Jack Davenport's life couldn't be more different. While Gomez had been dreaming about the stage from the age of 7, Davenport "fell" into it while on a gap year from university, even though both his parents were actors.
His father, Nigel Davenport, starred in over 50 films, including the Academy Award-winning "Chariots of Fire," while mom Maria Aitken is an actress, producer, writer and acclaimed Broadway stage director.
Davenport got his break into film when he landed a part in John Cleese's "Fierce Creatures" in 1997, Two years later he was cast in "The Talented Mr. Ripley" opposite Matt Damon, Jude Law, and Academy Award winners Gwyneth Paltrow and Cate Blanchett.
The next few years were hectic, with Davenport working in three movies in 2001 alone. Then Davenport was cast in the "Pirates of the Caribbean" franchise with Johnny Depp, Orlando Bloom, and Keira Knightley.
While Gomez had to battle fiercely for her opportunities, bouncing back after successive rejections, Davenport seemed to be born under a lucky star. Growing up an only child with his parents in idyllic Ibiza, surrounded by their actor friends and their children.
Gomez sadly suffered a harsh blow when her twin brother Derek passed away in 2004. For Gomez as for Davenport, the family is central to their lives, and they are devoted to their now 10-year-old son.
Davenport revealed that among the things he can't live without are Gomez and Jack -- and his Kindle. The actor is also an avid reader, and travels everywhere with his own digital library -- after all, his mom is an author.
Please fill in your e-mail so we can share with you our top stories!