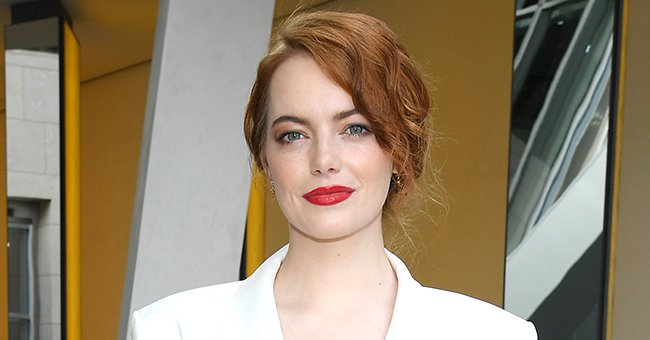 Getty Images
Emma Stone Looks Unrecognizable as Iconic Disney Villainess Cruella de Vil — See Her Look Now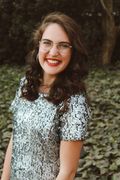 Emma Stone has taken on a new look as Cruella de Vil. The actress tweeted the poster of the new Disney movie, revealing her villainous make-over.
The first poster for Disney's newest live-action film has been revealed, and it shows Emma Stone taking on the villainous role of Cruella de Vil. A trailer for the movie is to follow suit.
The 32-year-old will be showing her devious and evil side as she takes on the role of one of Disney's most iconic female villains in "Cruella," which will be releasing in May 2021.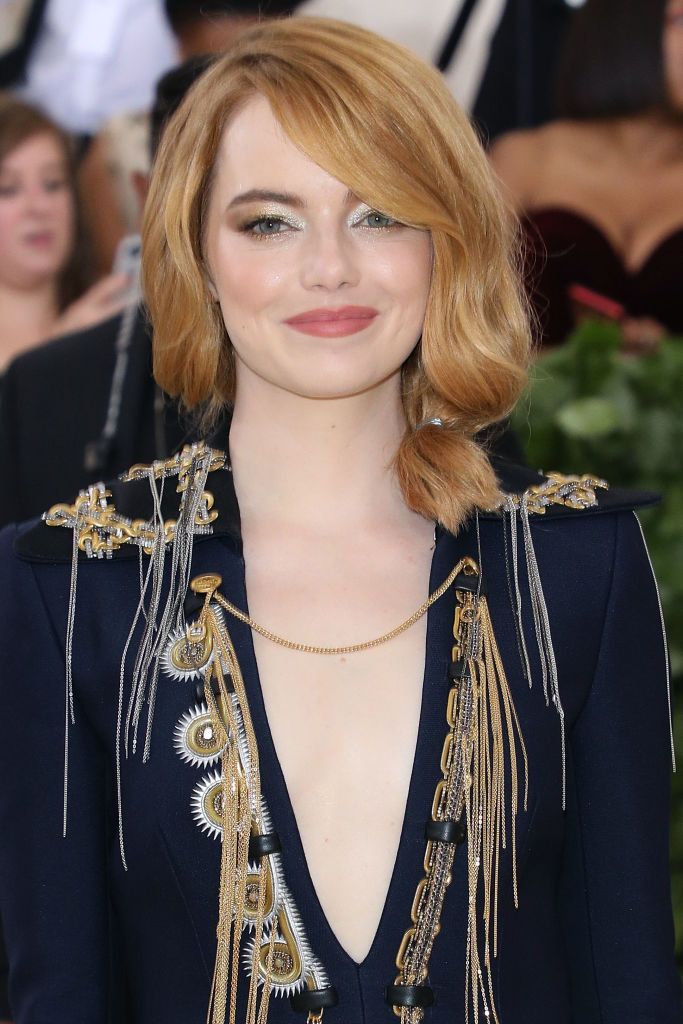 Emma Stone at the 2018 Costume Institute Benefit at Metropolitan Museum of Art on May 7, 2018 | Getty Images
BLACK AND WHITE
Stone is hardly recognizable in the newly released "Cruella" poster with her half-white half-black hair and dark make-up. The actress is also sporting Cruella de Vil's iconic beauty spot on her cheek in the photo.
With her smoldering pose and heavy make-up, Stone is clearly getting into character. Craig Gillespie directs the movie, and actors such as Emma Thompson and Joe Fry will be seen alongside Stone. Fans are excited as the tweet read:
"Hello, Cruel World. New Trailer Tomorrow."
THE PLOT
"The Hundred and One Dalmatians" protagonist will be the center of this film, with the plot revolving around how Cruella came to be the evil villainess that she is so well known for.
The movie is set to release on May 28, 2021, in the US, with fans lining up to see why Cruella is determined to have as many dalmatian skins as she can get her hands on and what her origin story entails.
LIFE UPDATE
Taking on the iconic evil protagonist's role is not the only development that Stone recently had in her life. The 32-year-old also tied the knot with Dave McCary, a segment director for "Saturday Night Live."
"Cruella" was filmed in London resulting in Stone having to travel overseas to fulfill her role as the villainess.
The "La La Land" star and her husband announced their engagement on McCary's Instagram page in December 2019, and an inside source revealed to People that the two had made the trip down the aisle.
MOM-TO-BE
The newlyweds haven't enjoyed their honeymoon phase for too long as they will be welcoming a third family member soon. Stone is pregnant with her first child and very excited to embark on the journey to motherhood.
The "Easy A" actress has been hunkering down in her Malibu home during the quarantine and has enjoyed embracing the home life without stressing about work. An insider revealed:
"She has always wanted a family and can't wait to be a mom. She's felt very lucky that she got to be at home during this period of time."
PROJECTS LINED UP
The Academy Award winner had a busy few years behind her before deciding to turn on the breaks when the pandemic hit. She worked on the set of "Zombieland: Double Tap" in Atlanta before heading to England.
"Cruella" was filmed in London, resulting in Stone traveling overseas to fulfill her role as the villainess. The 32-year-old was also involved in "Croods 2" as she was the voice of Eve.
The actress has remained active during her time off by taking walks in the hills surrounding her Malibu home and has traveled locally but has mostly focused on her new marriage and pregnancy.
With plenty of major life developments happening for Stone, it is no doubt that the live-action film will be added to the list of successful projects tackled by the actress this year.
Please fill in your e-mail so we can share with you our top stories!