Meghan McCain Opts for Dramatic Red Lipstick as She Prepares for 'The View' — See Her Bold Look
Meghan McCain stunned in a dramatic red lipstick look and stylish blonde, curled long hairstyle as she prepared to film Tuesday's episode of "The View."
Meghan McCain blessed her fans with her impressive beauty yesterday as she was getting ready to film Tuesday's episode of the daytime talk show, "The View." The co-anchor gave them a glimpse into her preparation process.
McCain took to her Instagram Story to share two photos of her glammed-up look, proudly flaunting her dramatic red lipstick. She was seen donning a patterned black-and-white polka dot shirt dress with floral patterns.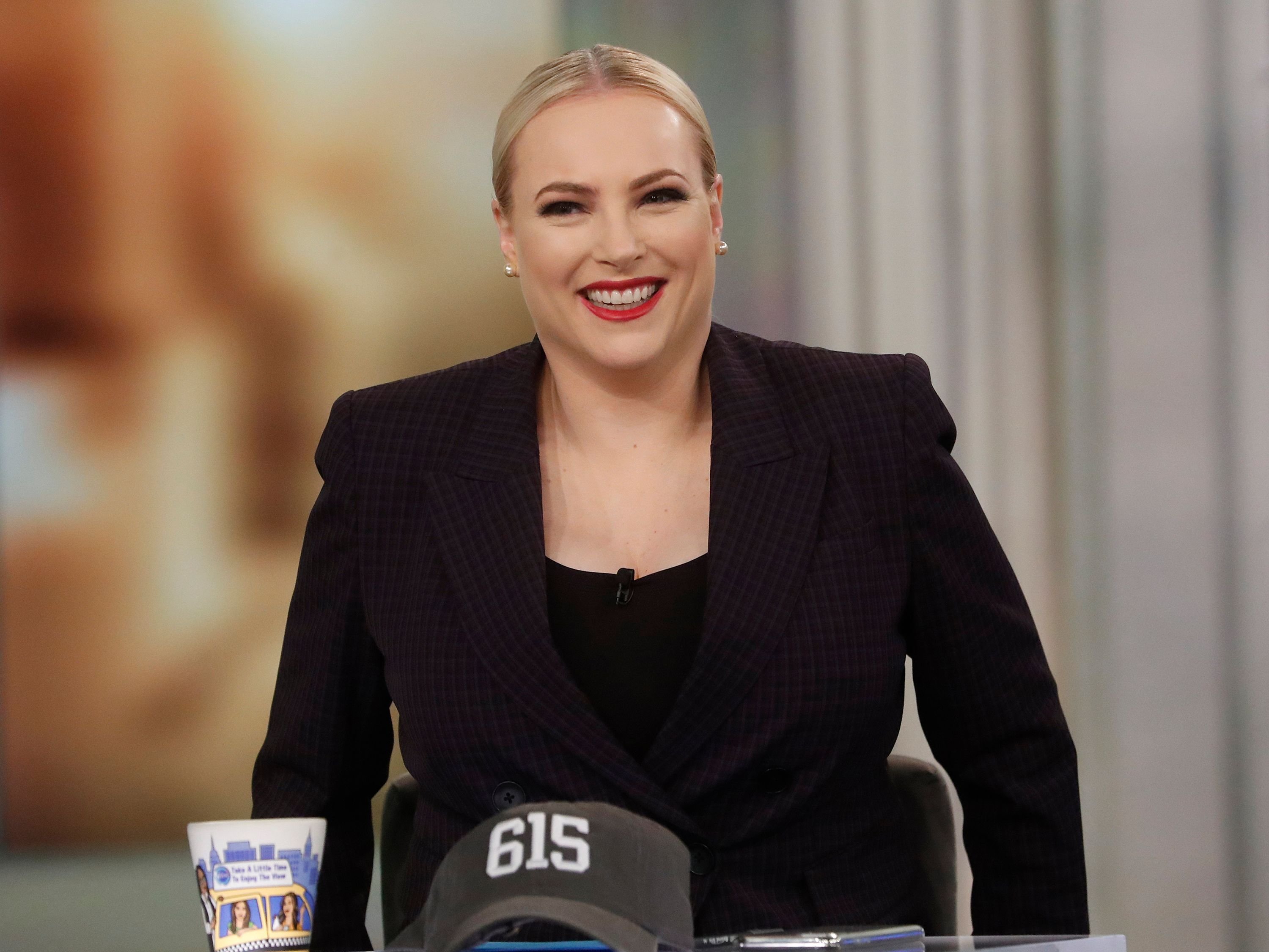 Her blonde hair was styled with a parting at the side and the end curled as it flowed down her shoulders. Her face was adorned with false lash extensions while she accessorized with a simple pearl earring. 
In the first image, McCain turned to the side with a sweet smile on her face, and in the next slide, she looked fiercely at the camera and captioned it, "Red Lip Tuesday," tagging the makeup artist responsible for the look.
Last week, the 36-year-old made headlines after she clapped back at an internet troll who shamed her for using hair extensions during an episode of the show. On Tuesday, February 9, the political commentator debuted a new hairstyle.
Fans may recall that the television personality became a mother in September.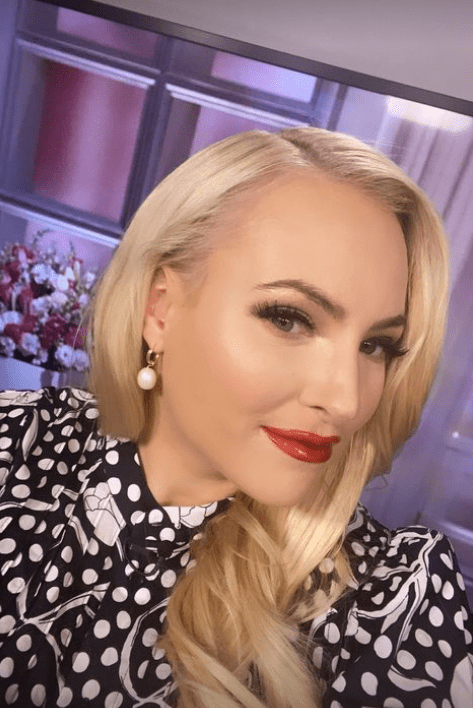 She looked chic, rocking a high ponytail, and looked radiant. However, a fan didn't appreciate the look and took to Twitter to shame McCain with a sarcastic comment about her natural hair. The show host clapped back, writing:
"Can a bitch experiment with extensions and hairpieces? It's the pandemic. I don't have that much to entertain me anymore."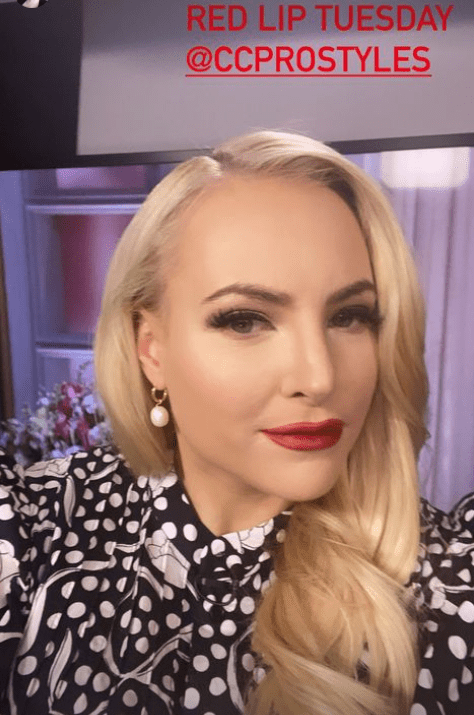 The internet user has since deleted the post. The doting mother-of-one is no stranger to being expressive with her looks. Back in May, McCain showed off her grey roots amid the COVID-19 pandemic.
The co-host revealed in the Instagram post that it was the longest she had gone without coloring her hair and described herself as a witch. She encouraged other women to embrace their natural looks and join her coven.
McCain also noted that although she began turning grey in her 20s, she always dyed it to keep it hidden until she chose to share it with the world. Fans may recall that the television personality became a mother in September.
McCain and her husband Ben Domenech welcomed baby daughter Liberty, and the "The View" host hasn't failed to gush about motherhood. In a recent interview, she spoke about the euphoria and mess of being a mom.
She admitted that in the past, she was scared of being a mother. However, when Liberty came into her life, everything changed. McCain then confessed that she is obsessed with her toddler daughter.