Kourtney Kardashian Gives Glimpse of Lavish Bedroom Posing in Front of a Backlit Vanity Mirror
Kourtney Kardashian allowed her 111 million followers a sneak peek into her luxurious bedroom as she posed in front of her dressing table in a recent post shared to Instagram.
The 41-year-old model and "KUWTK" star, Kourtney Kardashian, is radiant as she sits in front of a backlit vanity mirror in a picture posted on her Instagram feed earlier this week.
Kourtney is seated on a stool in front of a beautiful oval mirror as she applies make-up to her face. It appears that she is in the process of lining her lips with a pencil.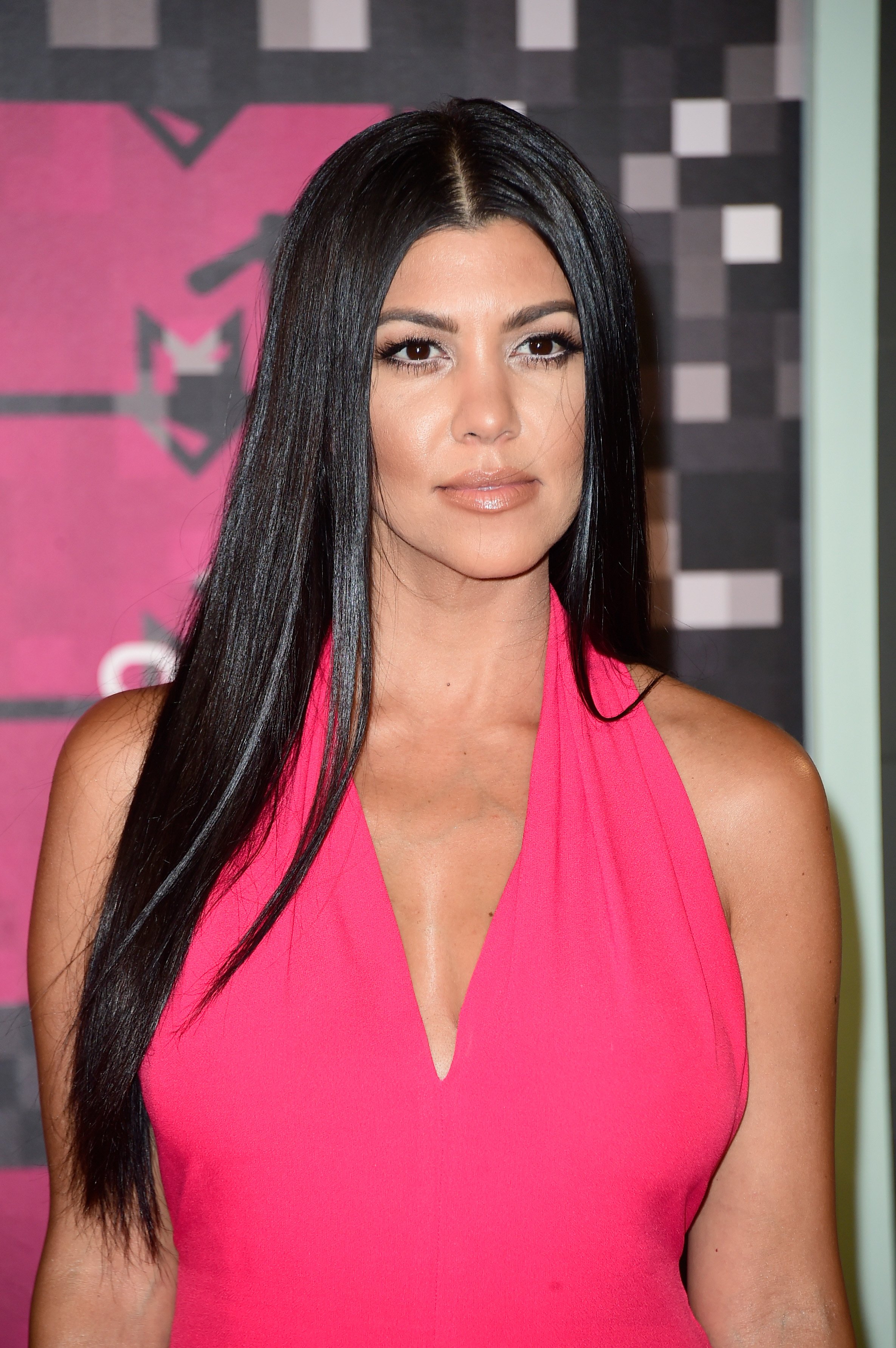 Kourtney dazzles in a simple nightgown with red fur trimming. Her black mane of hair falls elegantly down her back in the image. A few drawers are open on the table, revealing some of her products.
The mirror also reveals Kourtney's shelves behind her, with folded clothes aligned neatly in rows. The image gained over 800 thousand likes. One fan commented saying:
"Need that mirror! Looks perfect."
This isn't the first time that Kourtney has given her fans a taste of her boudoir. Previously she shared images posing in the luxury bedroom on snow-white linen, looking every bit the glamor queen.
Her $8.5 million Calabasas mansion boasts a minimalist style as Kourtney is known to be particular about how things look. The house has six bedrooms in total, an elevator, a personal gym, and a massage room. 
Kourtney recently confirmed on Instagram that she is officially dating her long-time friend Travis Barker.
Kourtney has three children with her ex Scott Disick, Mason (10), Penelope (eight), and Reign (five), who live with her. For this reason, the house also has an impressive pool, its own basketball court, and a playhouse.
Although Kourtney loves low-key spaces, she and her family have visited some great places. Last year she took a trip to Lake Tahoe with her mother Kris and her sisters, Kim, Khloe, Kylie, and Kendall. She wrote in the post:
"I am the view."
Kourtney recently confirmed on Instagram that she is officially dating her long-time friend Travis Barker. Earlier this week, Kourtney shared a picture holding Barker's hand on social media.
The couple was rumored to be dating since January when they were spotted vacationing at her mother's holiday house in Palm Springs. Barker is the drummer for the punk-rock band Blink-182.
After Valentine's Day, the buzz escalated when Kourtney sported bright red lingerie from La Perla on her Instagram story. Additionally, both the musician and Kourtney posted pictures of a warm-lit fireplace.
Kourtney split up with her ex after nine years together in July 2015. Barker also has children from his previous marriage to Shanna Moakler. However, he is an amazing dad, and Kourtney seems very happy with him.